Established in 1994, Ortega Guitars introduced German design to authentic and traditional methods of guitar making. Committed to innovation and quality, we strive to improve what is expected at every level of all our acoustic instruments.
In 2020 we have some groundbreaking novelties for you. We not only made our first step on to the amplifier market with our Hone amplifier head and matching cabinets, but we also updated our accessories line & string series - now featuring guitar and ukulele straps made out of vegan material & two new balanced string sets for the nylon guitar.
"The idea does not have to be conventional."
Also discover a colorful world with our new KEIKI designer ukueles & accessories created by street artist Guglielmo Gasloli. Choose your favorite or collect them all.
We are not afraid to go the extra mile when it comes to creating instruments. Each of our pieces is designed for the modern-day player and dedicated to the passion and joy that come with seeking the perfect tone. Join us on our discovery. These topics might be interesting to you.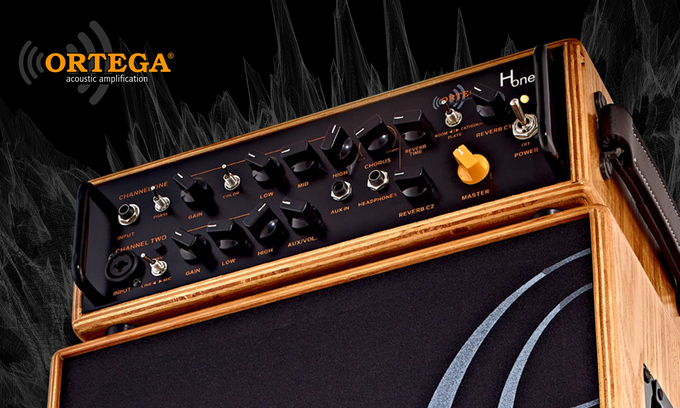 Ortega acoustic amplification
With introducing the first acoustic amplification head, Ortega Guitars are setting a milestone in flexibility and sound.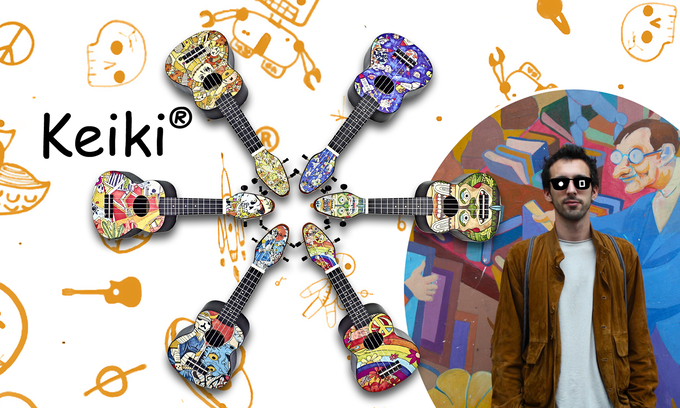 Keiki® designer series
Unique designs creatd by Guglielmo Gasloli
An Italian artist trained in the environment of street art, his style is characterized by a horror-vacui of subjects elaborated by his "personal flow of conscience". His style is rich in colors, geometries, and attention to detail. He created a set of custom designs for us - each one with a beautifully arranged theme.