The Ground-breaking Electric Nylon String Guitar for Live Performances
Ortega Guitars proudly presents the TourPlayer, our revolutionary electric nylon string guitar designed for live performances, delivering the authentic warmth and resonance of a nylon string guitar while eliminating feedback issues. Explore a world of sound possibilities you never thought possible on a nylon guitar. The TourPlayer combines the beauty of nylon strings with the power and thrill of an electric guitar, offering innovation at its finest.
Meticulously crafted with precision, the TourPlayer features a solid Okoume body with hollow chambers, providing reduced weight and improved resonance for a full and expressive sound foundation. The top is available in Acacia, Flamed Maple, or Spruce, while the neck is made from Okoume and the fingerboard from Laurel, respectively. The rounded "D" neck with a 48mm nut width and a heel to body joint at the 14th fret ensures effortless playability, facilitating a smooth transition for steel-string guitarists.
RECHARGEABLE PREAMP SYSTEM
Experience exceptional sound transmission with the Ortega MagusX rechargeable preamp system. With four controls for volume, bass, middle, and treble, along with a built-in tuner, you have complete control over your sound on stage.
The guitar comes with a durable Ortega TourPlayer GigBag,
ensuring your instrument is safeguarded wherever you go.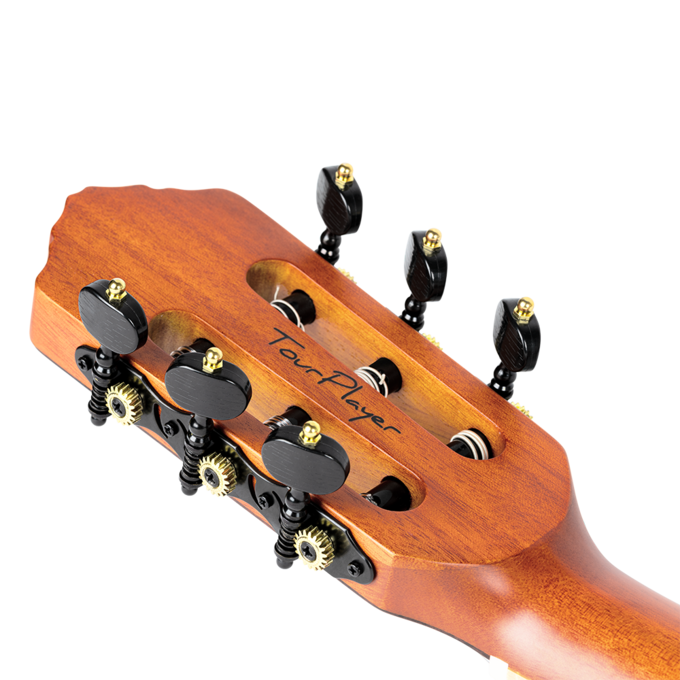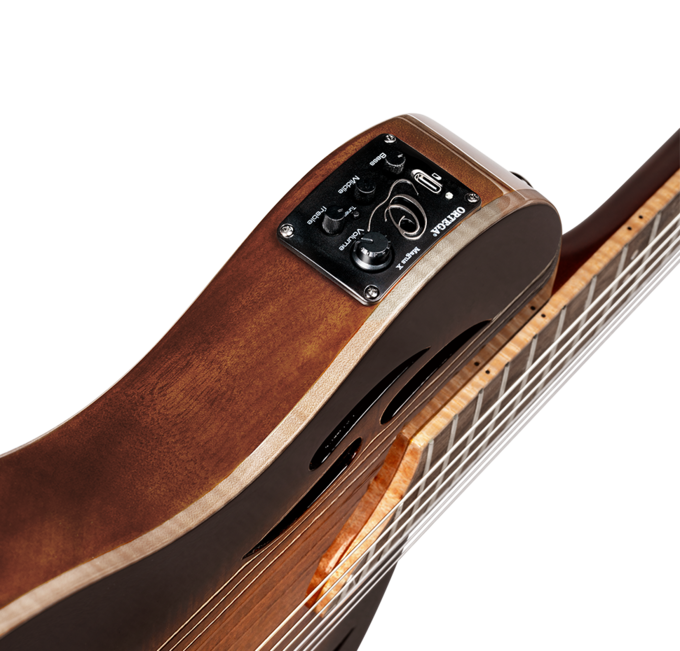 RECHARGEABLE PREAMP SYSTEM