Ortega handmade Kalimbas combine the legacy of its African origin with modern appointments. Carefully selected, spectacular-looking tonewoods, ergonomically shaped handrest and a crystal clear tonal experience encourage unlimited creativity and musical enjoyment.
The latest addition to our Kalimbas is the OKB1E with a built-in passive pickup system. Connected to an amplifier, the instrument can be used for live performances and recording sessions.
ACCESSORY SET
Each Ortega Kalimba comes with a comprehensive accessory set, including a deluxe case, a cover bag, a tuning hammer, and a polish cloth.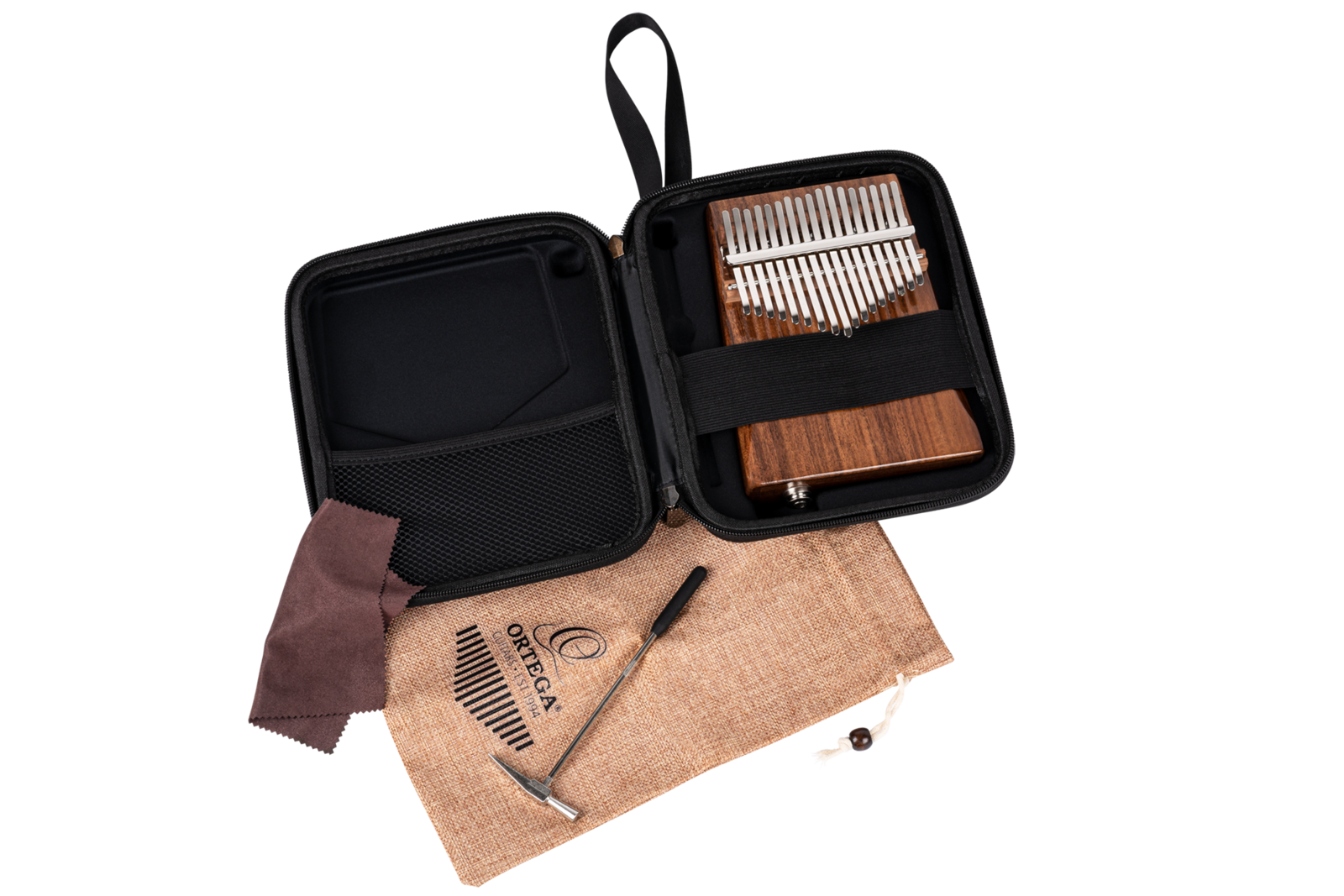 THREE WOOD DESIGNS
Our acoustic Kalimbas are available in three wood designs: Solid Acacia, Solid Bamboo and Solid Golden-Phoebe
Acacia is similar to Koa, which has an open tone, somewhere in between Mahogany and Rosewood. Its timbre is rich in overtones.
Bamboo provides a distinct timbre, with a remarkable frequency range. It offers a bright tone with excellent sustain.
Golden Phoebe has a striking luster reminiscent of amber. Its warm tone provides an excellent frequency range.