One of the most important steps when learning guitar is to learn how to tune it properly. This guide will teach you the fundamentals of standard guitar tuning by using our brand-new tuner.
CLIP-ON TUNER OET-BK
Our brand-new clip-on tuner is a chromatic tuner that can be adjusted to different frequencies and clips onto your headstock. It has a variety of modes, including Chromatic, Guitar, Bass, Ukulele, Bass, Violin, and Ukulele.
There are various distinct guitar tunings, but the standard tuning pattern is by far the most common. The notes of the guitar are E, A, D, G, B, and E in this tuning, from thickest to thinnest.
There are many useful mnemonics to help you remember the order of the six open strings. You can make up your own or use this example:
Eddie Ate Dynamite Good Bye Eddie
CLIP-ON GUITAR TUNER
With our tuner, you can easily tune your guitar without having a perfect pitch. The tuner shows the note that is detected, and signals if it is flat (too low) or sharp (too high).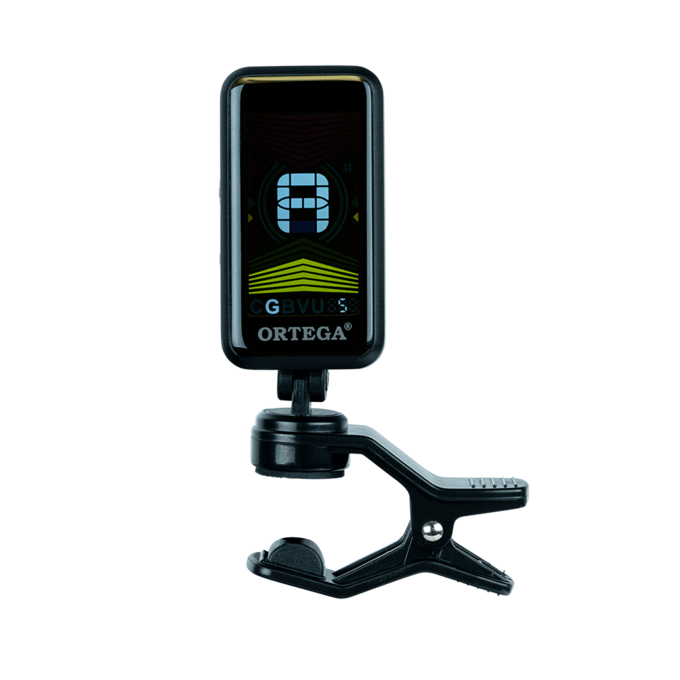 In this photo, the pitch of your guitar is a bit too flat. You have to tune up the guitar string.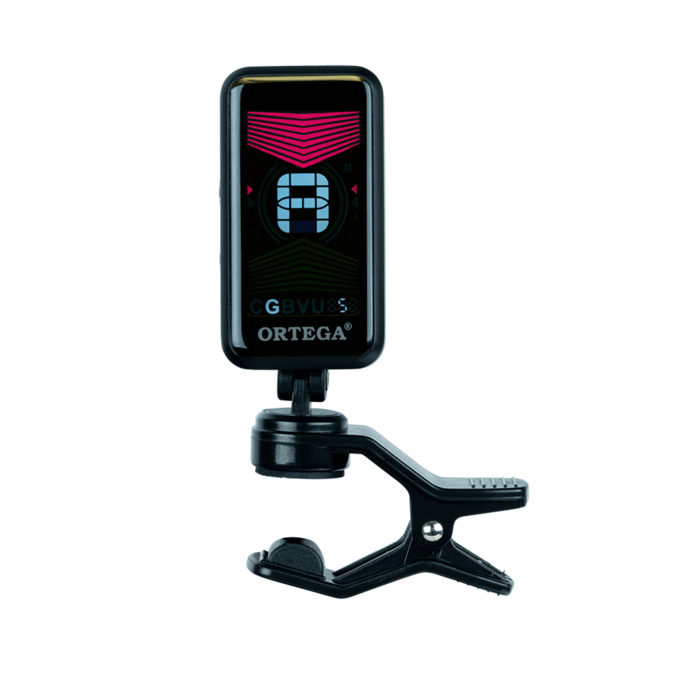 Here, the played note is too high and has to be tuned down by turning the tuning machine knobs.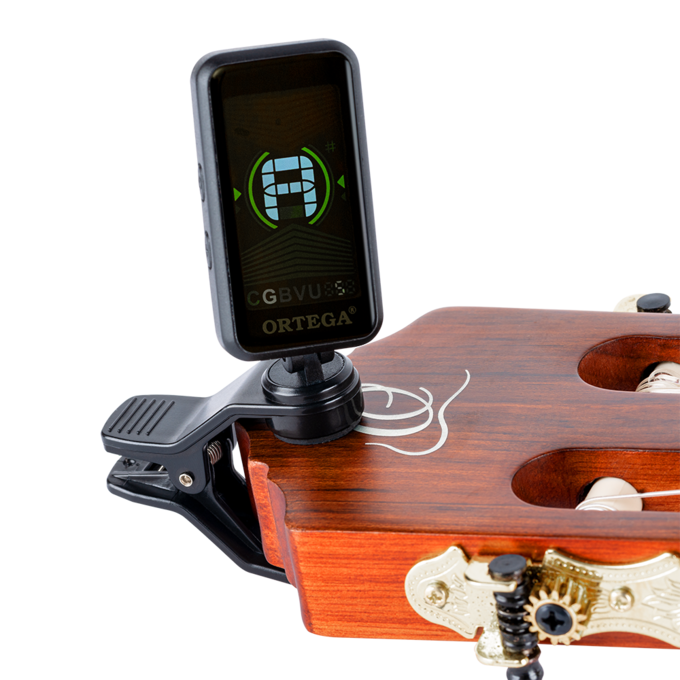 When the note is in tune your guitar tuner will turn its color to green.
ATTACH THE TUNER
First, you have to attach your clip-on tuner to your guitar's headstock with the built-in clamp.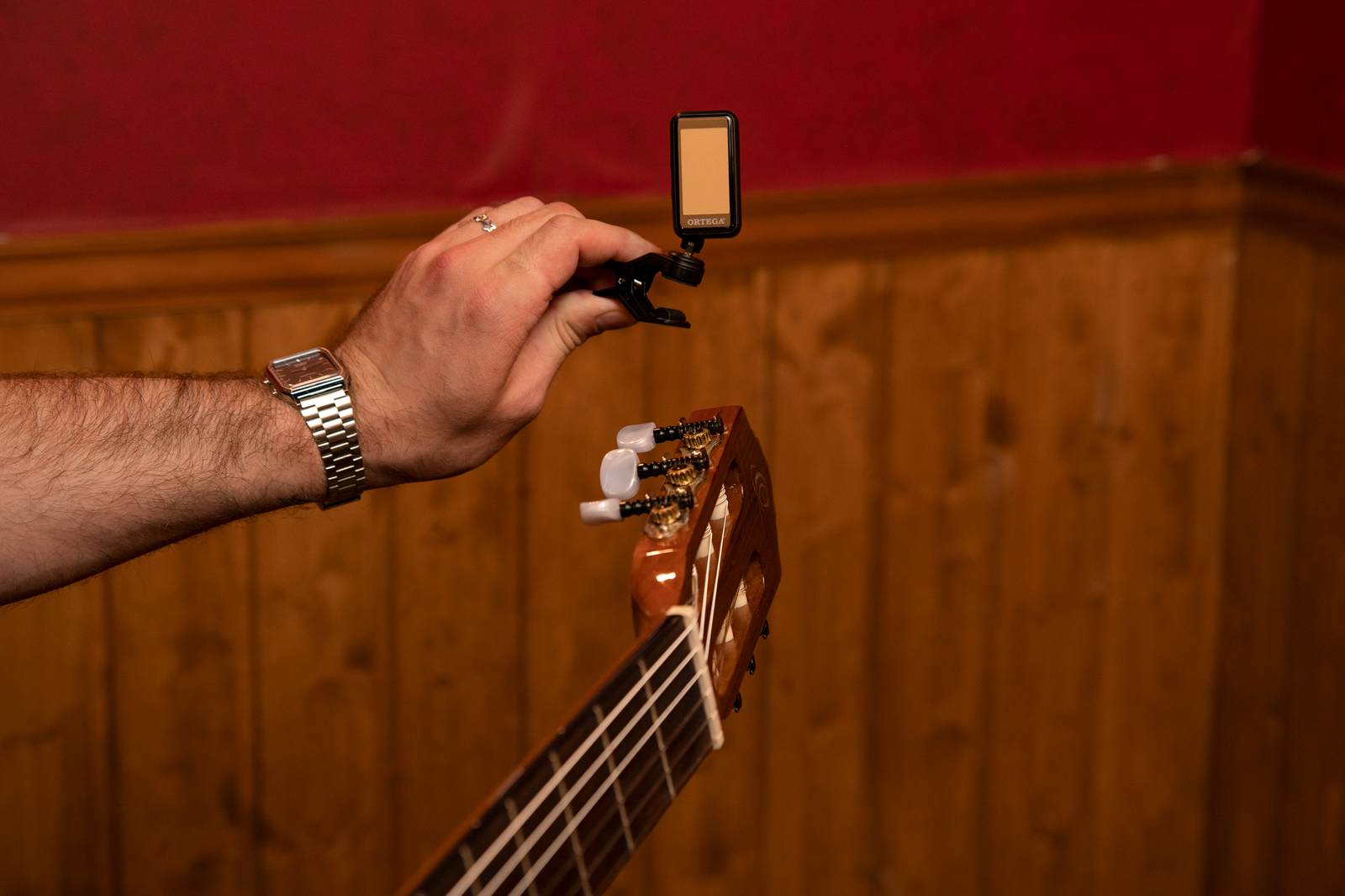 ADJUST THE SCREEN
Now adjust the screen so that it is directly facing you and is easy to see.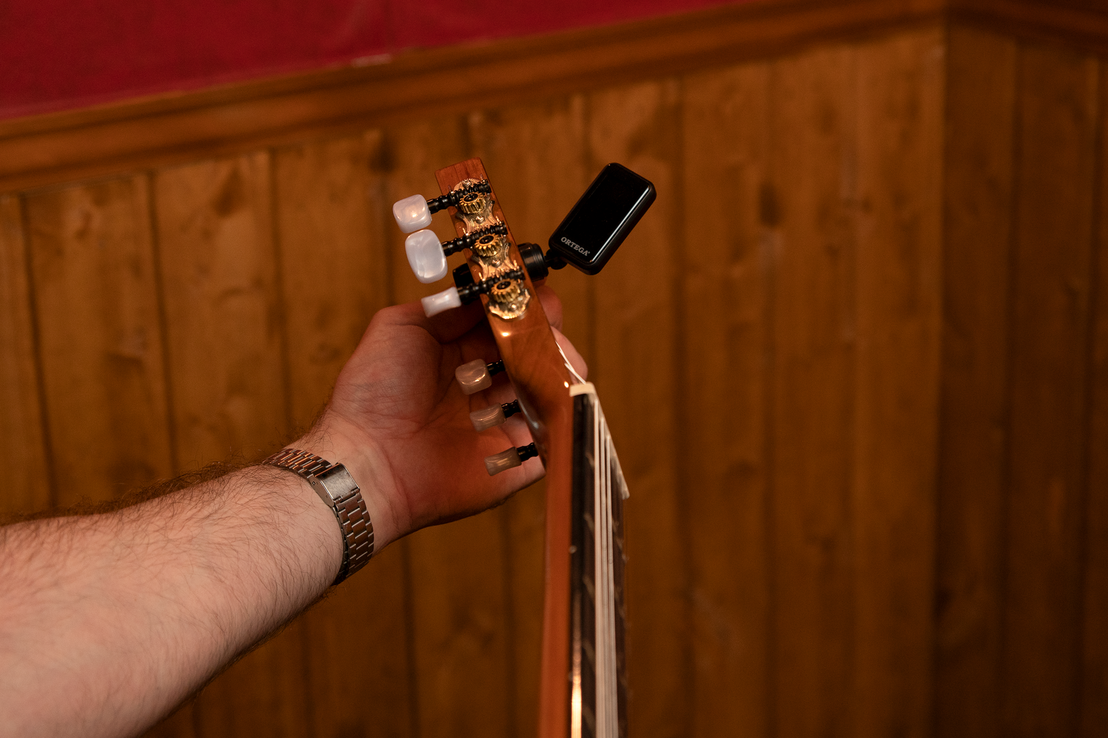 TURN ON & SELECT THE MODE
By pressing the button once, you can turn on your tuner. When you press it again, you can choose the right mode. G stands for guitar mode.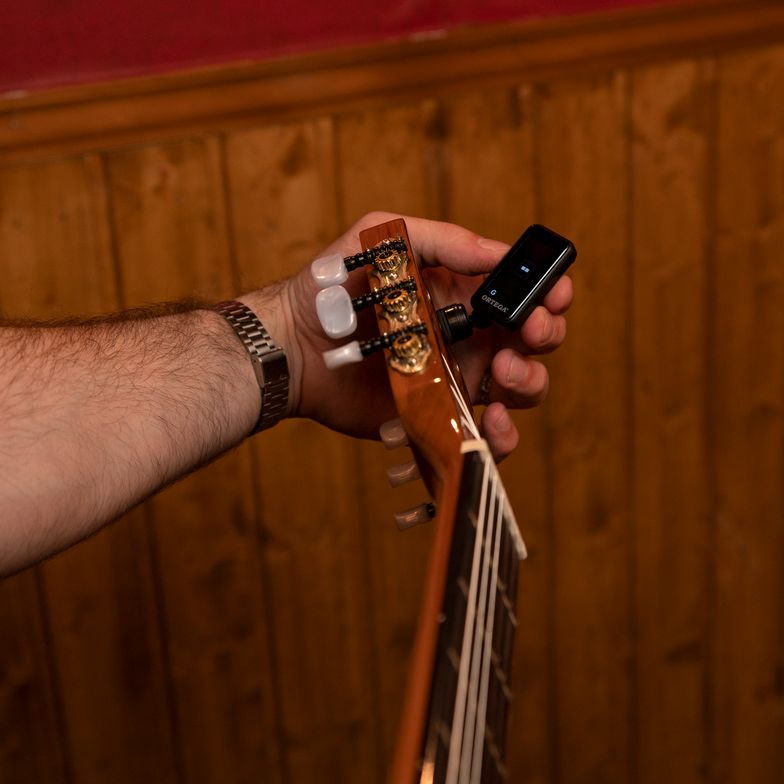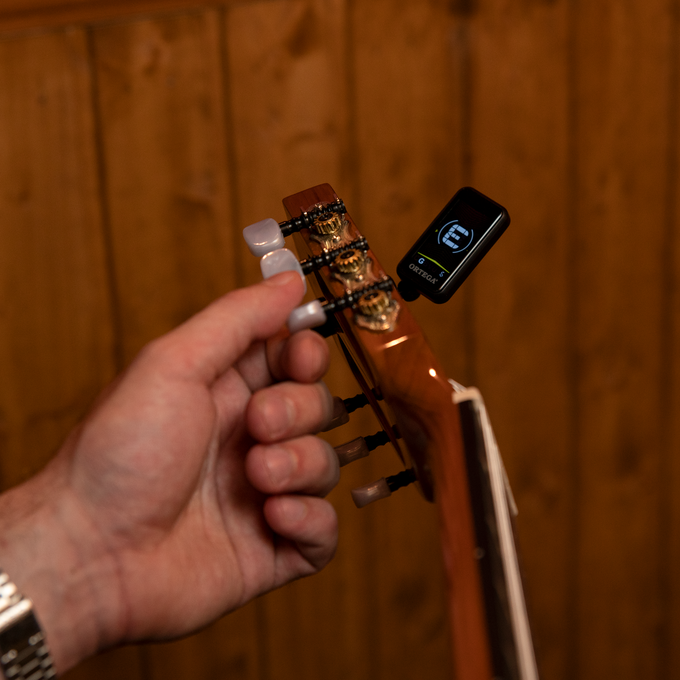 The first string is too flat and has to be tuned up. Slightly turn the tuning knob counterclockwise.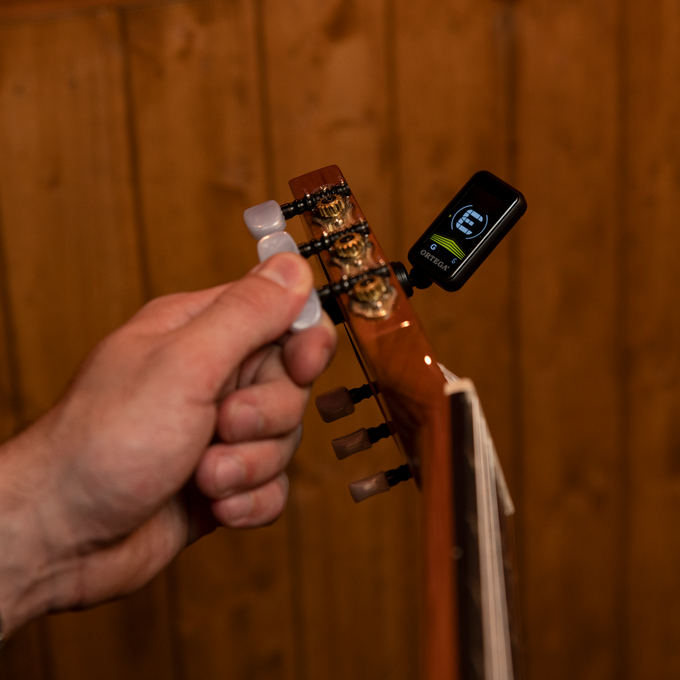 The tone is now a bit higher but still not in tune. Turn the knob a bit more.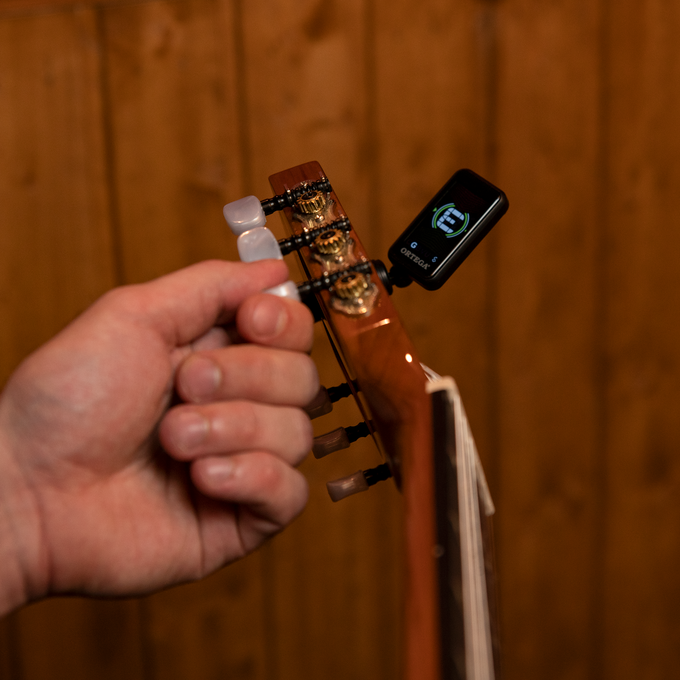 When the first string is in tune, your tuner's screen will light up in a green color.
TUNING THE A STRING
In this example, the a string is too sharp and has to be tuned down.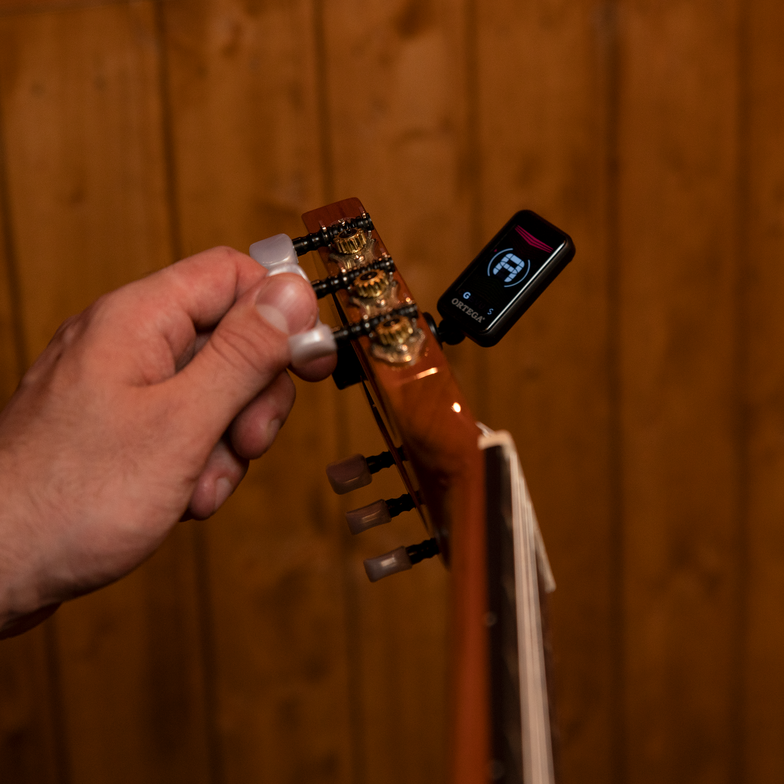 TUNING THE D STRING
Now you can progress with the third string and tune it to D.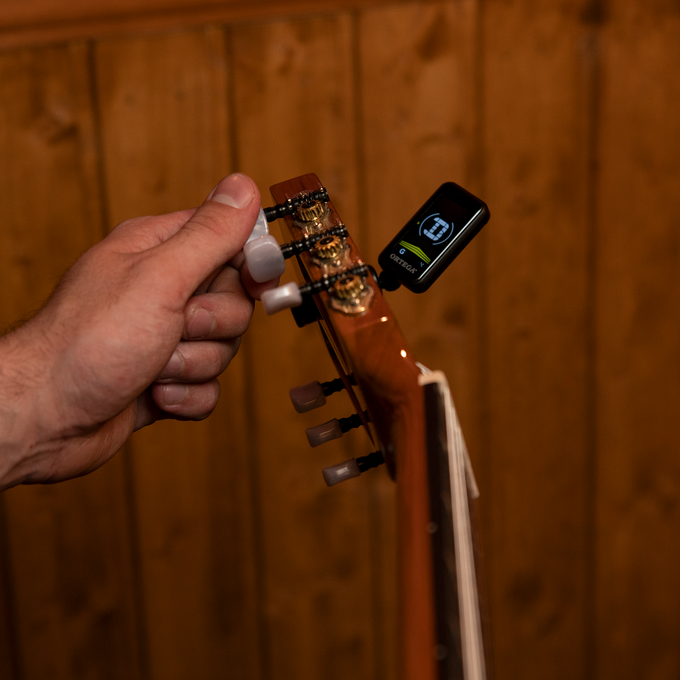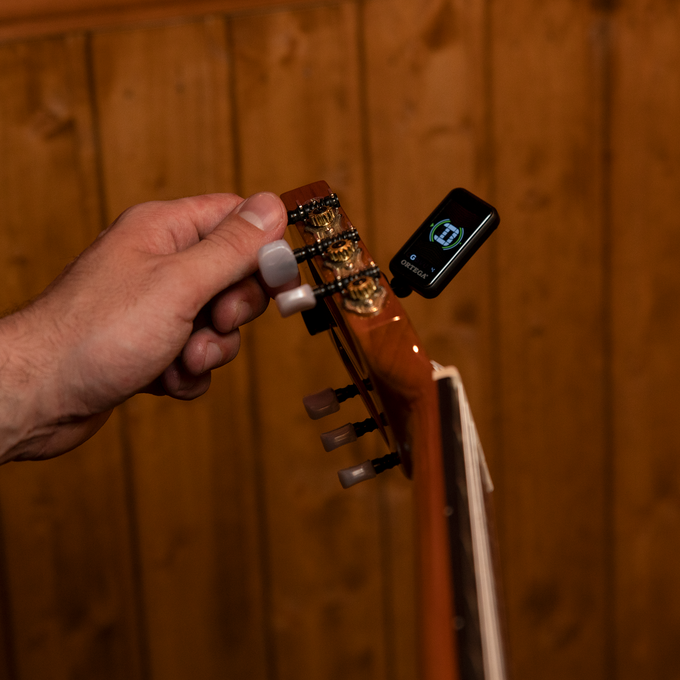 TUNING THE REMAINING STRINGS
After that, you can tune the G, B, and E strings. In case a string is out of tune, repeat the previous steps.