With our instrument stands, you can choose from ten different options for your instrument suitable for live and rehearsal environments. Available in solid wood, portable or adjustable for guitar and ukulele.
WOOD GUITAR & UKE STANDS
The ideal guitar stands for your home, rehearsal room, or stage. The Ortega wood guitar and ukulele stands are made of solid birch and are both attractive and functional. For the best protection, soft and safe "anti-slip" paddings are attached to the stand. It only takes a few minutes to set up.
TWO SIZES
The wood stand is available for guitar and ukulele.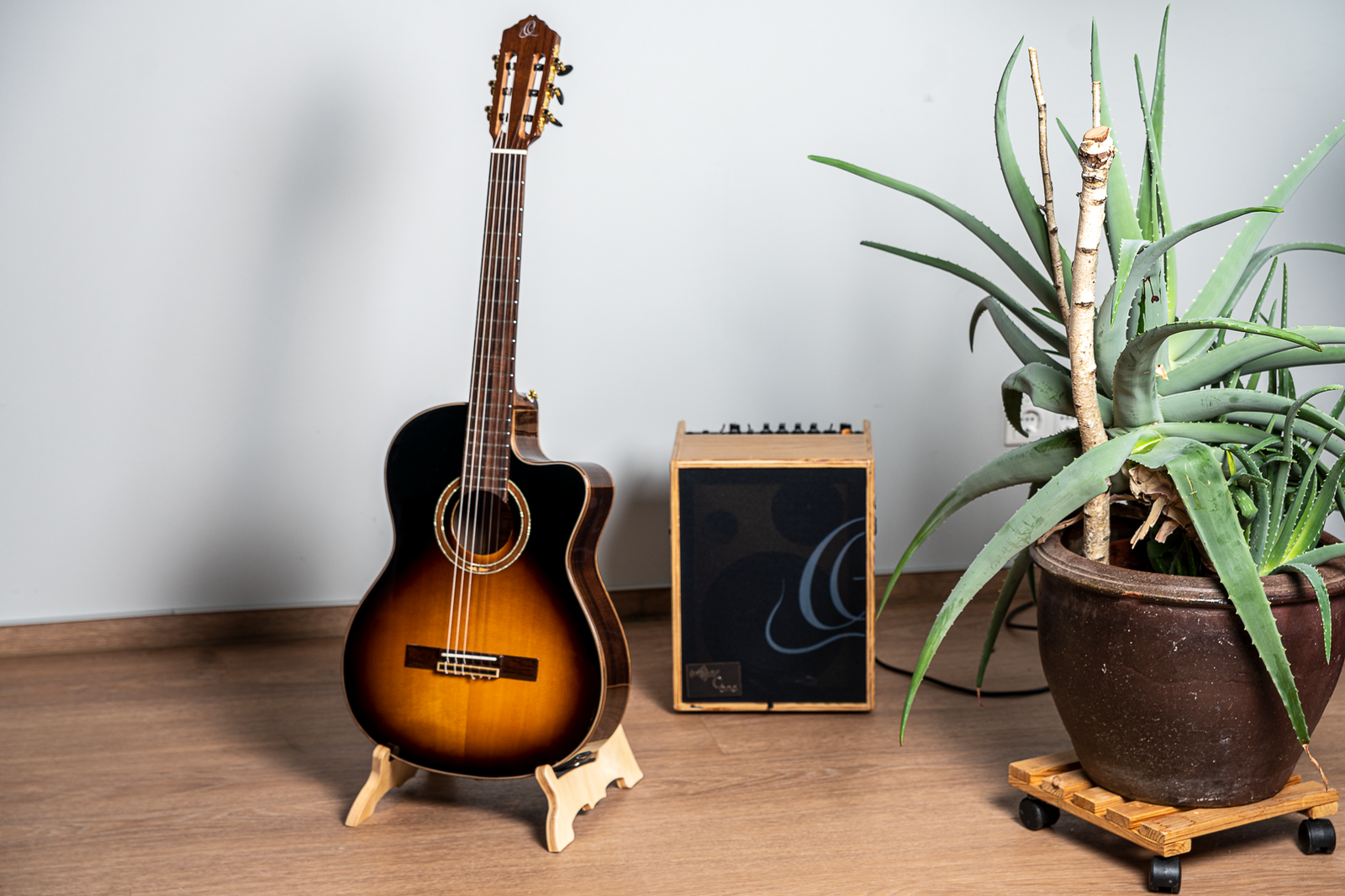 TWO COLOR OPTIONS
You can choose from two color options, dark brown and natural bright. The Ortega Guitars logo is laser-engraved on the front of the stand.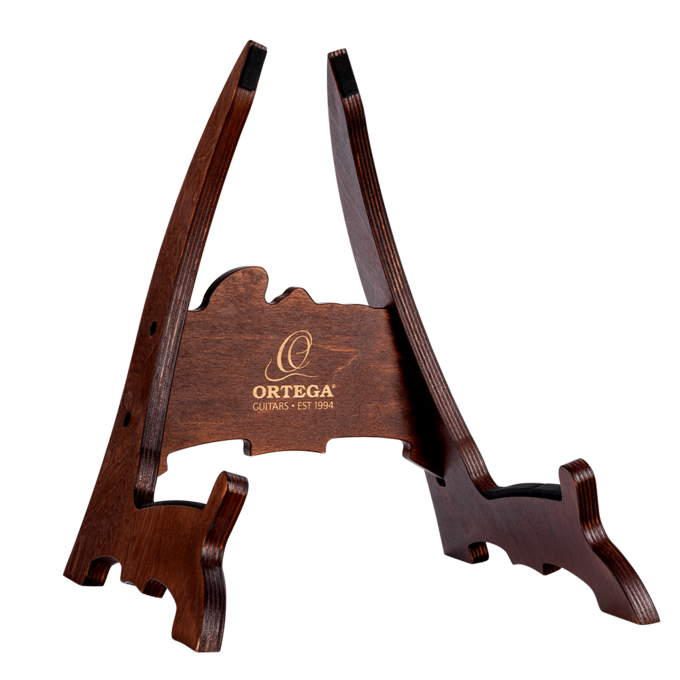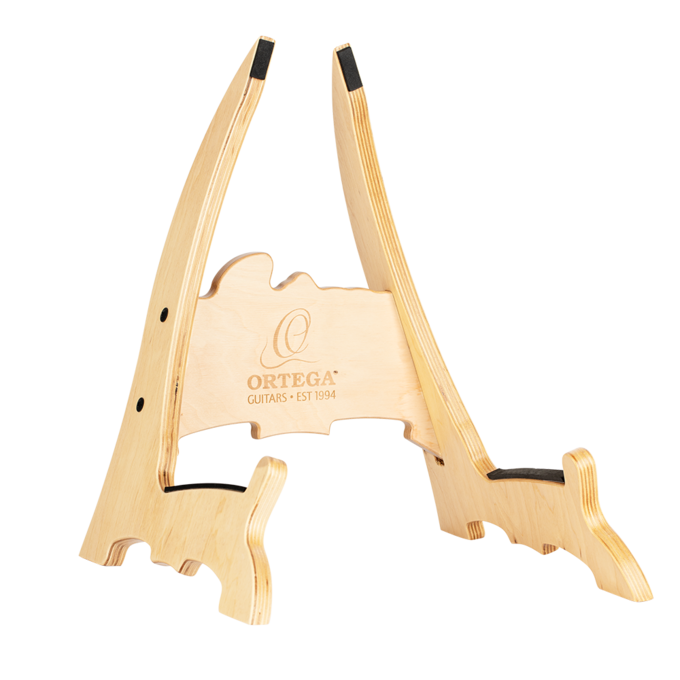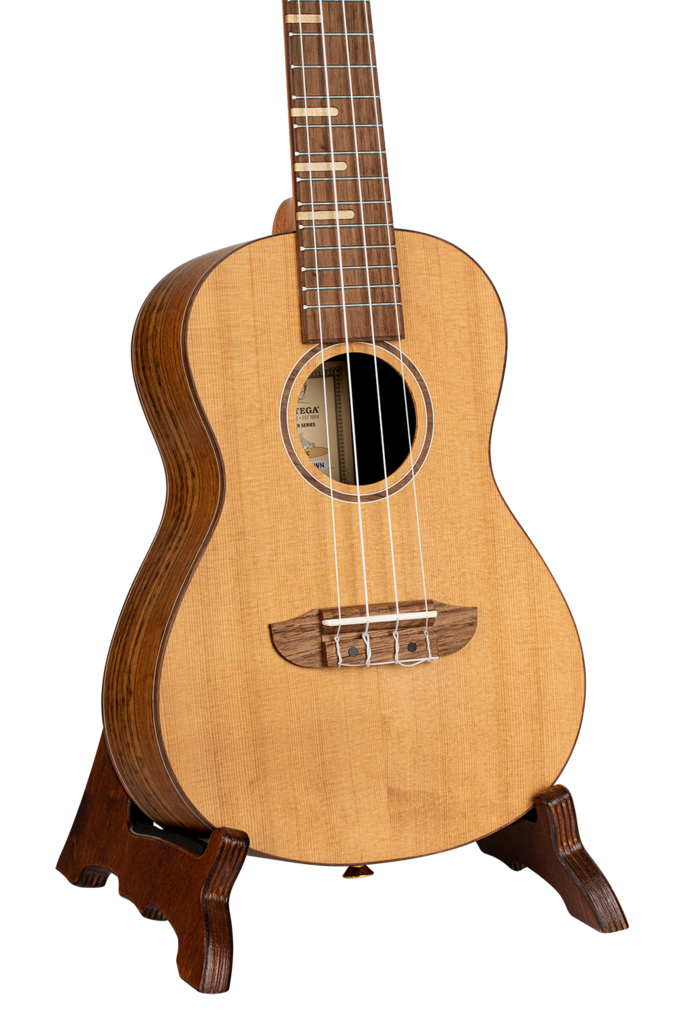 Two wood holders secure a safe hold for your instrument. The guitar is firmly held and cannot fall out.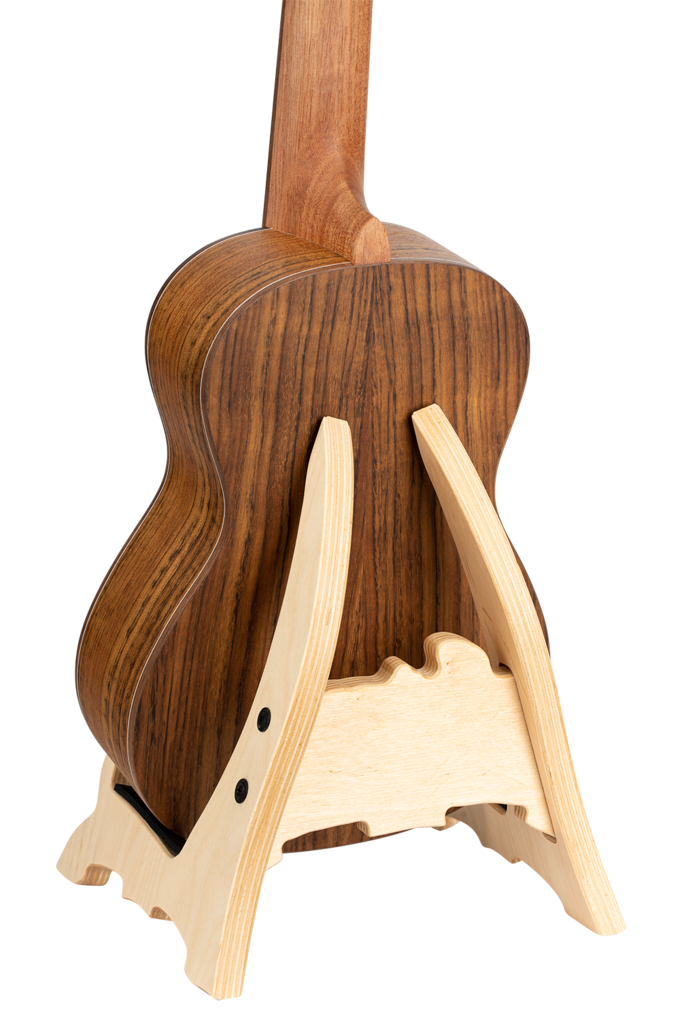 Four additional "anti-slip" paddings are attached to the wood stand. With those, the sides and the back of your instrument are protected from scratches.
PORTABLE GUITAR & UKE STANDS
Made with extremly lightweight and strong synthetic material the Ortega Guitars portable instruments stands* are perfect for guitars, basses, ukuleles, mandolins & other stringed instruments. Ready in seconds and really easy to store thanks to the folding feature.
*not available in the USA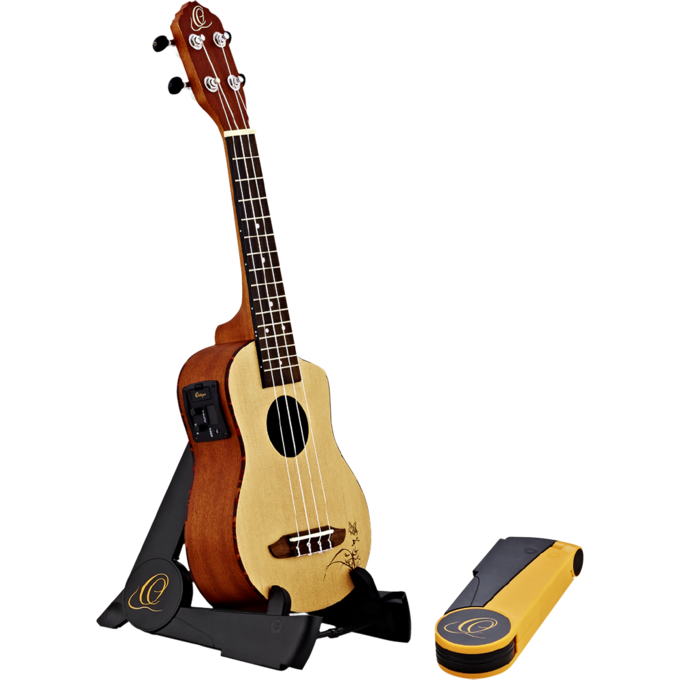 The stand can easily be mounted and stored in seconds thanks to its folding feature. The folded stands perfectly fits in any of our ukulele bags' accessory compartments.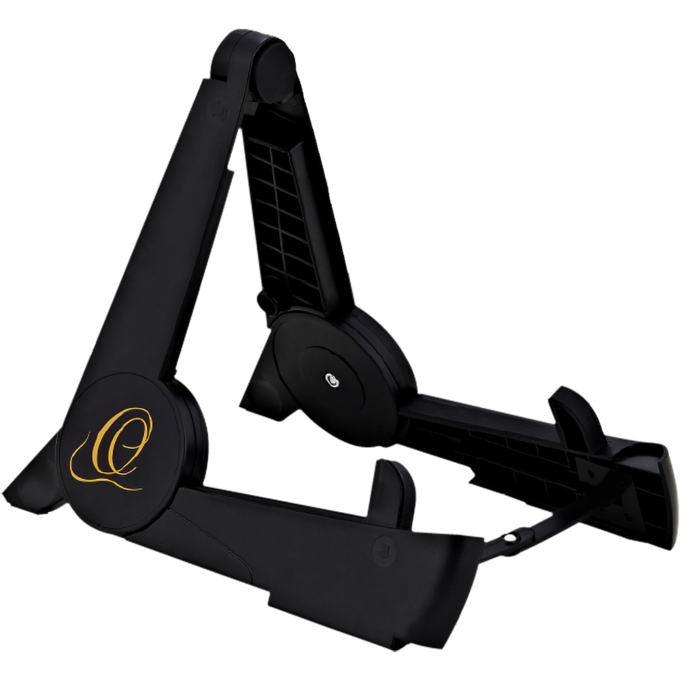 Soft paddings and two holders protect your instrument from scratches and slippage.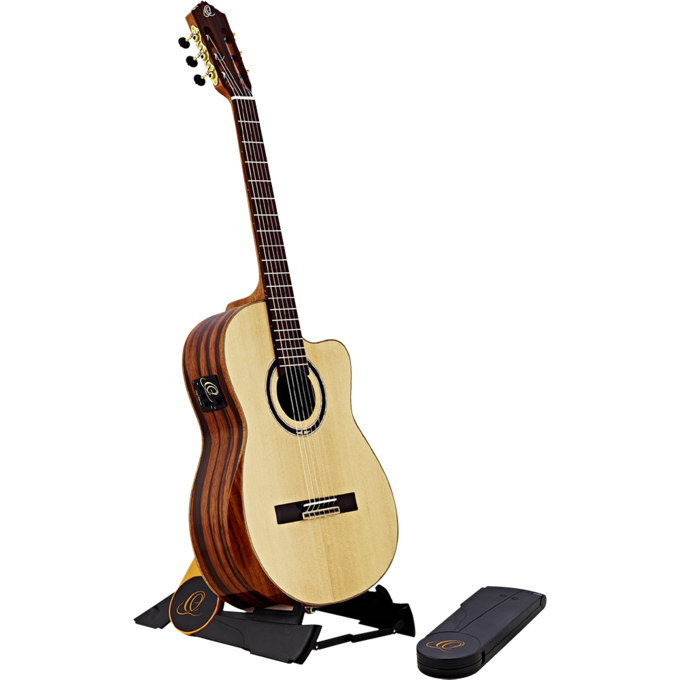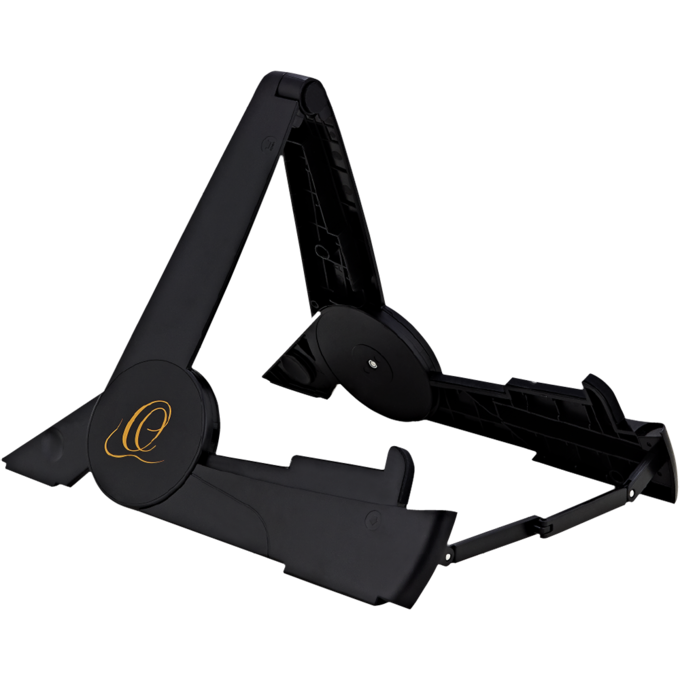 ADJUSTABLE GUITAR STANDS
The adjustable stands are versatile accessories that work well with acoustic, electric, and bass guitars. You can effortlessly change the height of the guitar stand.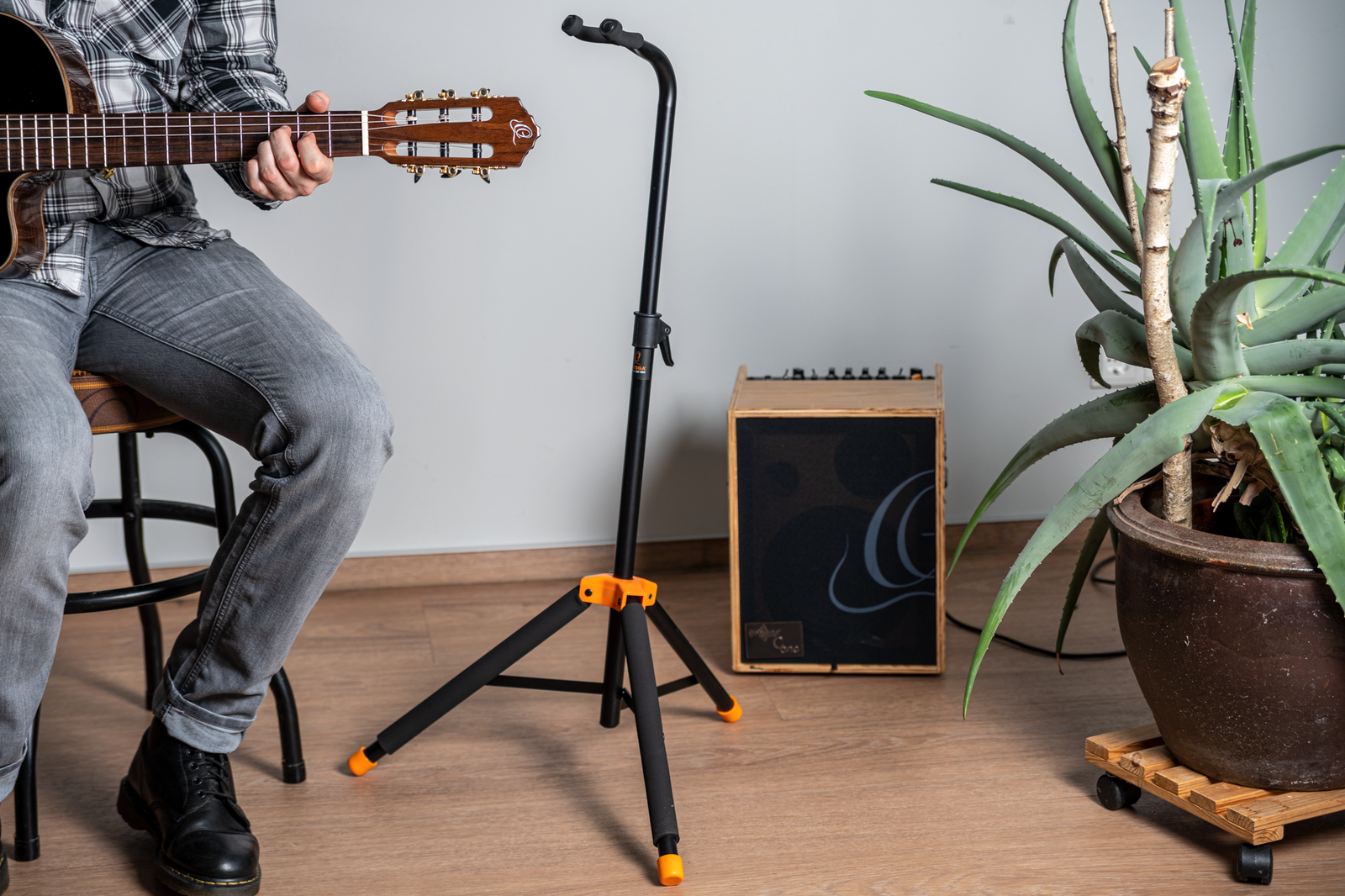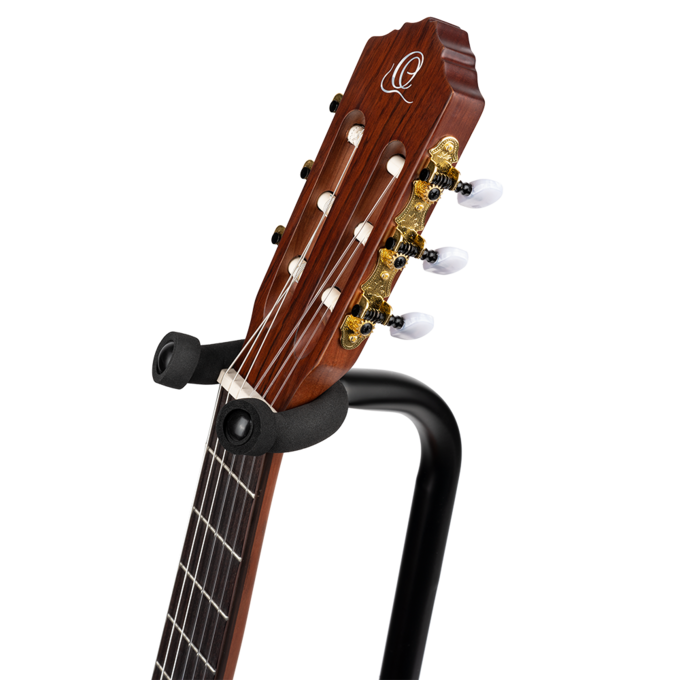 The padded yoke protects the neck of your guitar from damage. The foam rings on the stand prevent your instrument from slipping off.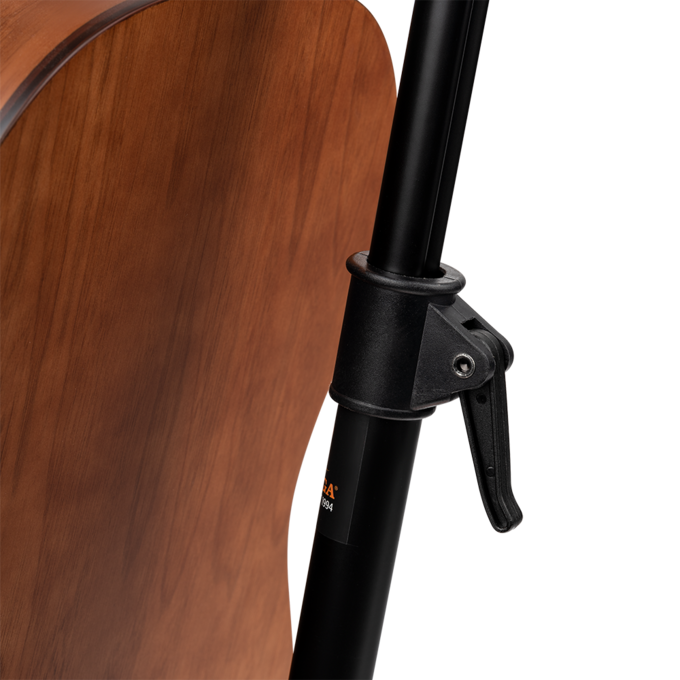 The stand's height can conveniently be adjusted in seconds using the one grip lever. From short-scale guitars to long-scale acoustic basses, this stand covers many instruments.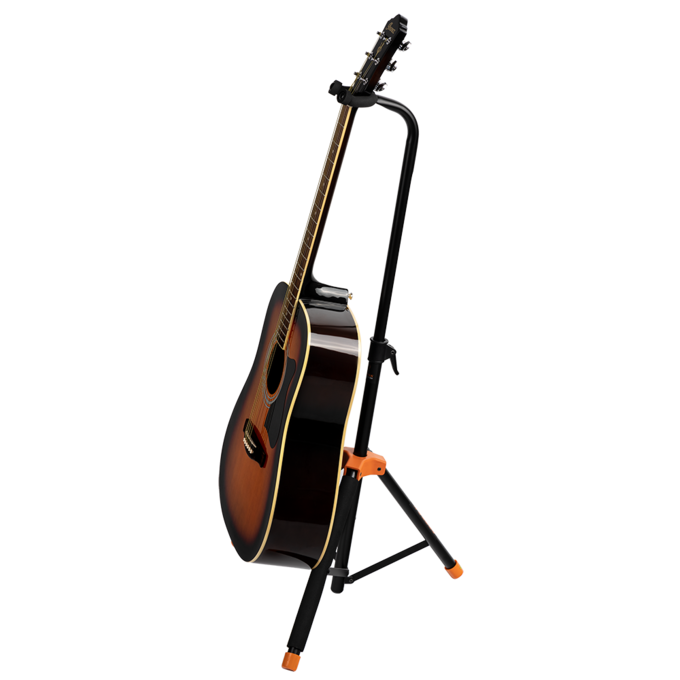 With your instrument leaning against the foam-padded tripod, you can effortlessly pick up your guitar and start playing. This stand is ideal for live settings due to its ease of use.
MANY APPLICATIONS
The hanging guitar stand can be used with almost any stringed instrument.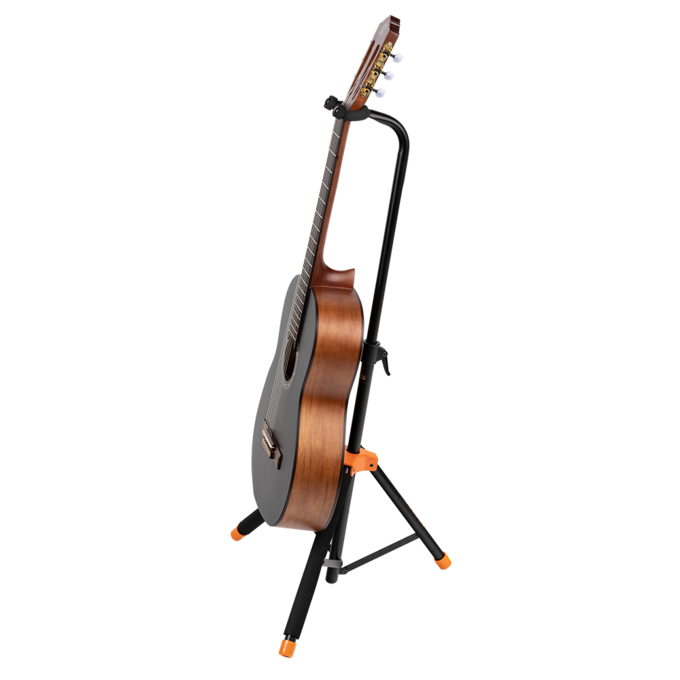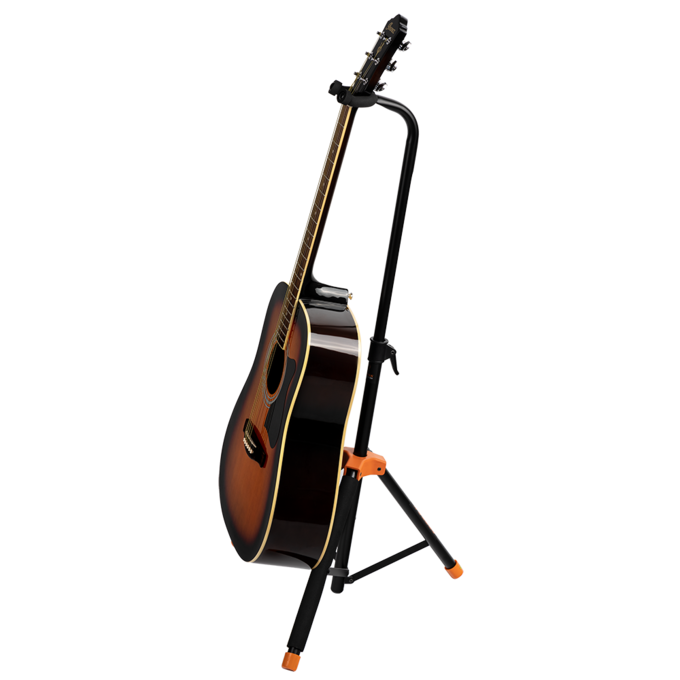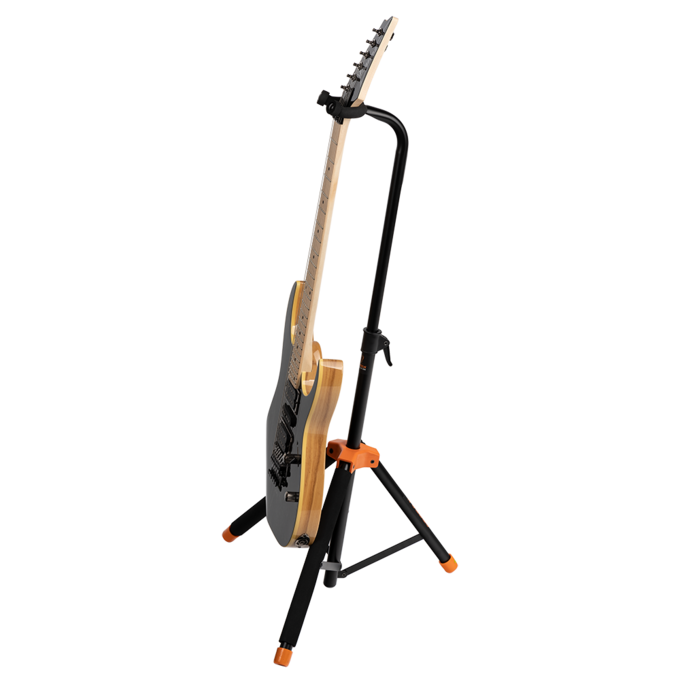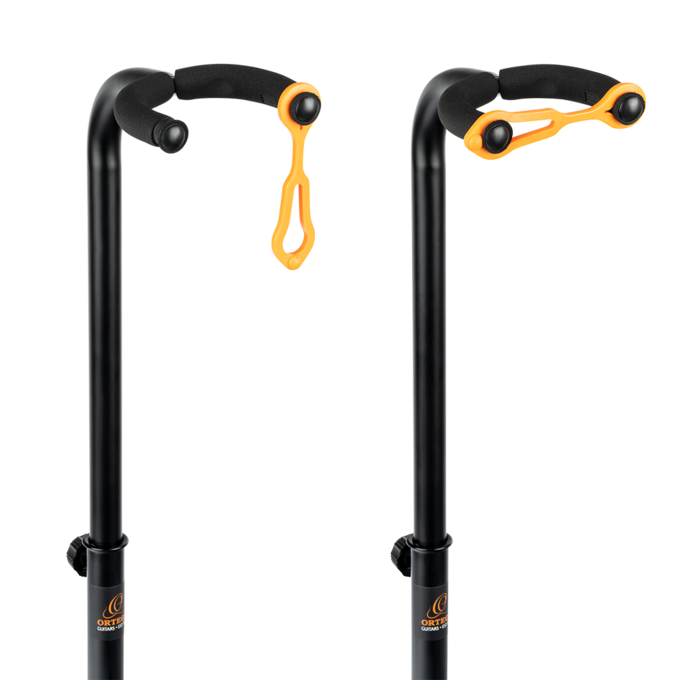 The rubber security strap keeps the instrument's neck in place. It's simple to put on and take off.
Your instrument is secured in place and protected from damage with the padded cradle.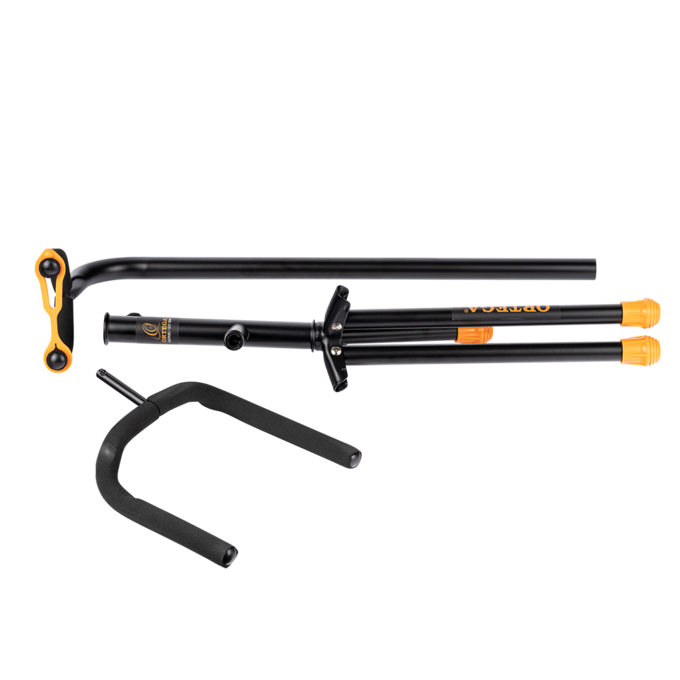 The stand is easy to set up and fold down for transportation and storage.
BROWSE ALL INSTRUMENT STANDS