C ONE ACOUSTIC AMPLIFIER COMBO
Following the success of the first-ever acoustic amplifier stack, the C One provides acoustic musicians multiple functionalities in a convenient package.
AMPLIFIER COMBO
The C One is ideal for both performing and practice, featuring 100 watts of power, a built-in DSP effects unit, and two separate channels. Thanks to the box flange, it can even be utilized as a compact PA for your next gig. The amplifier combo comes with two wood options: a light Ash or a dark and elegant Walnut housing.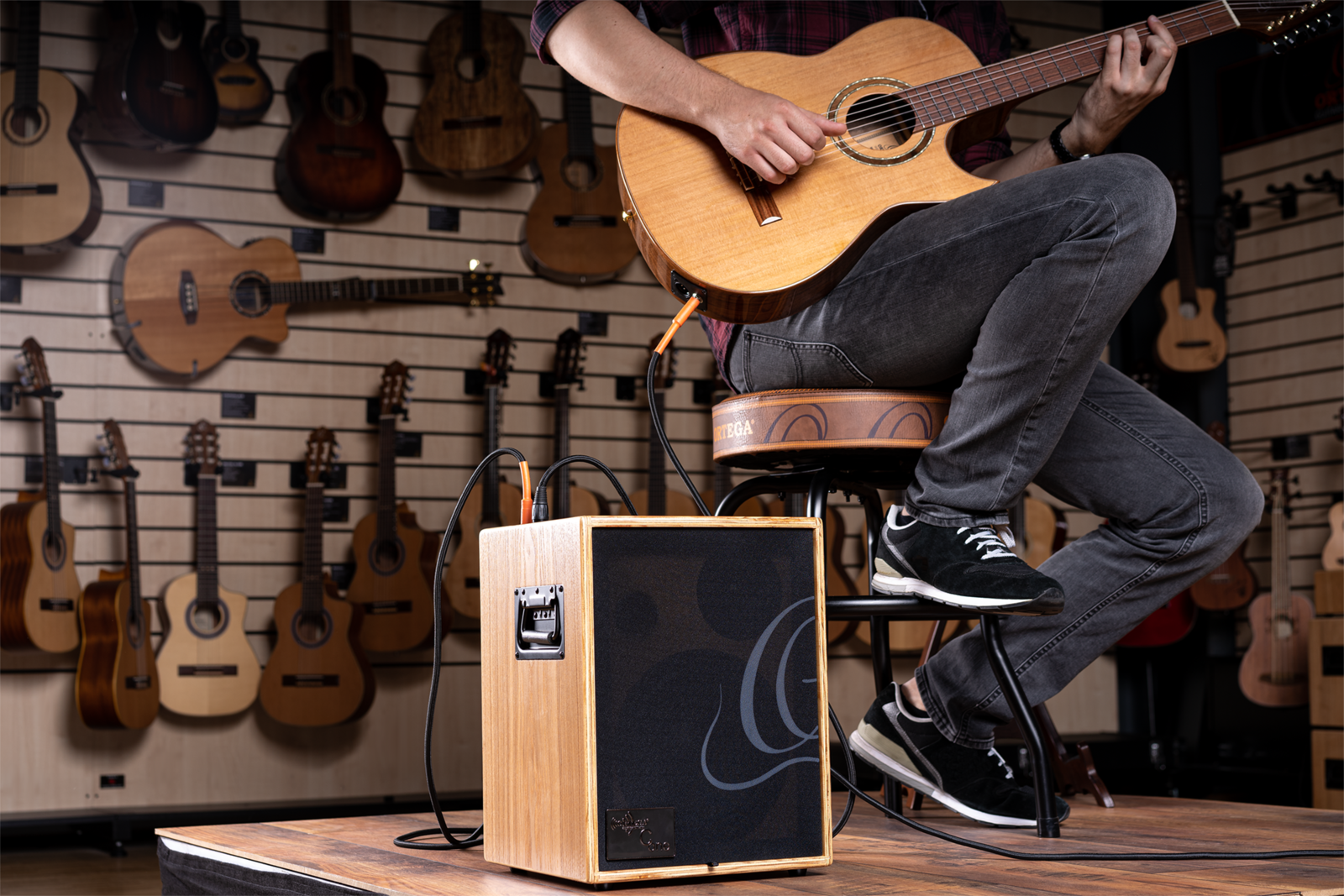 FEATURES
100 Watt RMS
1/4" and 1/4"/XLR combination inputs
2x channels
40 HZ – 20 kHz frequency range
6.5" speaker and additional 3" tweeter
Built-in DSP reverb & chorus
Effect send/return
Headphone & speaker out
PRE/POST EQ D.I. out
Dust cover included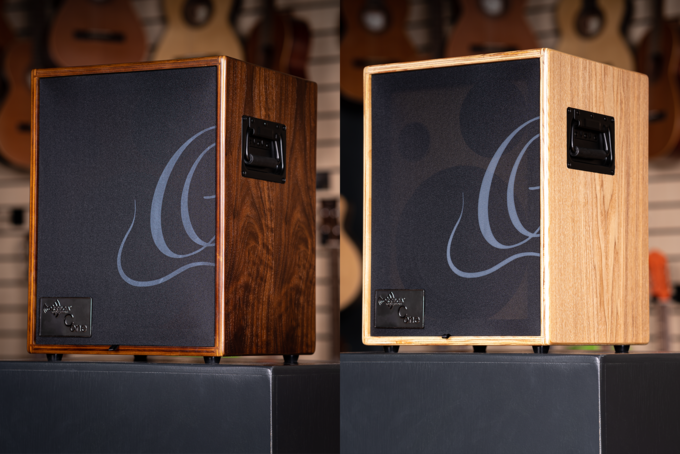 You can choose from two options: Light Ash, or dark Walnut. The amp housing of both combos is made from real wood.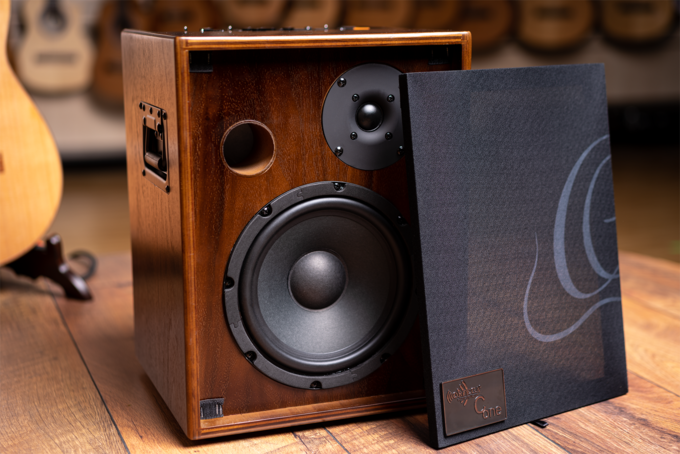 The speaker grill on the front of the combo can also be removed for a classic HiFi look.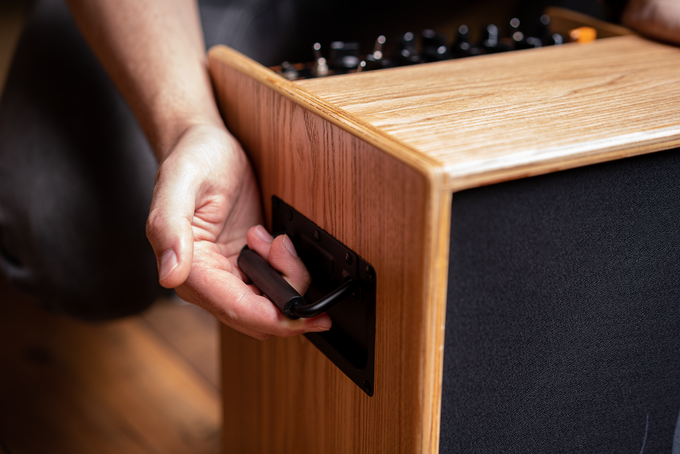 With the carrying handles that are mounted to the sides, the combo can be easily picked up and placed on a speaker stand.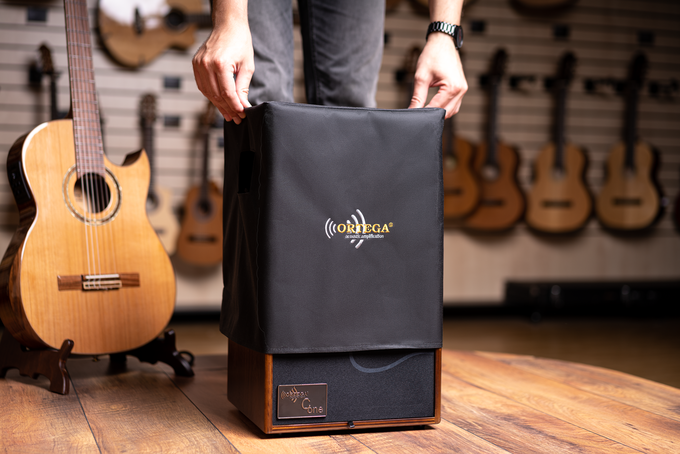 The included dust cover protects your amp when it's not being used, or while in transit on the way to your next gig.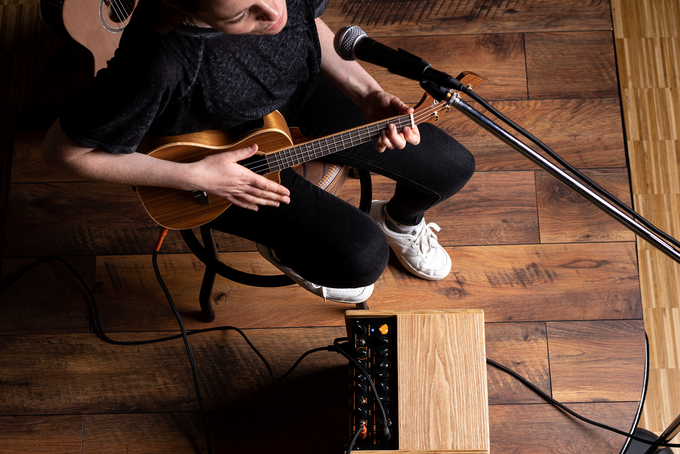 MANY POSSIBLE USES
Nylon-string, steel-string guitars, ukuleles, basses, banjos, and mandolins are just a few of the acoustic instruments that can be played with the C One. The amp is also ideal for singer-songwriters who perform live, thanks to the mic input.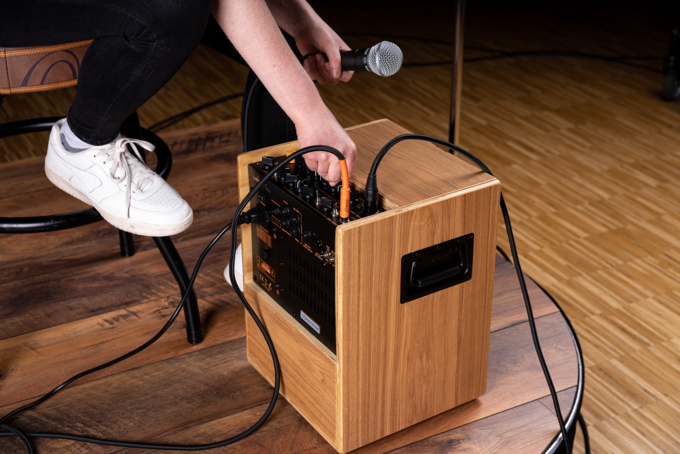 TWO CHANNELS
The main input is channel 1, while channel 2 can be utilized for an extra instrument or as a microphone input while jamming with another musician. A 3-band EQ and separate reverb controls are available on both channels.
In addition to the two input channels, the C One also offers an AUX-In to connect an external source to your amp. To utilize the amp as a compact PA, you can use the speaker out and the built-in box flange. An effects loop and a D.I. out complete the amplifier package.
EXAMPLE SETTINGS
Here you can find the amp settings used in the video. You can experiment with different settings to find the perfect acoustic tone. The figures indicate the pointer position compared to an analog clock.

This is an ideal setting for producing a clean and bright guitar tone.
Color: Left, Low: 1, Mid: 3, High: 1

When dialing in the chorus from the effects section, it can make your guitar sound like it's being played by two people at the same time.
Color: Left, Low: 1, Mid: 12, High: 3 Chorus: 1

With the reverb switch turned to cathedral and the control knob turned up, you will get a wide and atmospheric reverb.
Color: Right, Low: 12, Mid: 1, High: 1, Reverb: 1
USER MANUAL
Download the user manual here.