Our popular Digital Wireless System ODWS-1 has received a software and hardware update and is now available in five different colors: black | orange, black, carbon, maple design and walnut design!
The Ortega ODWS-1 features 2,4 GHz digital technology that broadcasts incredible, crystal-clear audio quality. This successful wireless system is now available in four additional new designs: black, carbon, maple, and walnut. Suitable applications range from practicing to recording sessions, and thanks to the four channels, the ODWS is also perfect for live band performance. Each system includes a receiver, transmitter and a USB double head charger.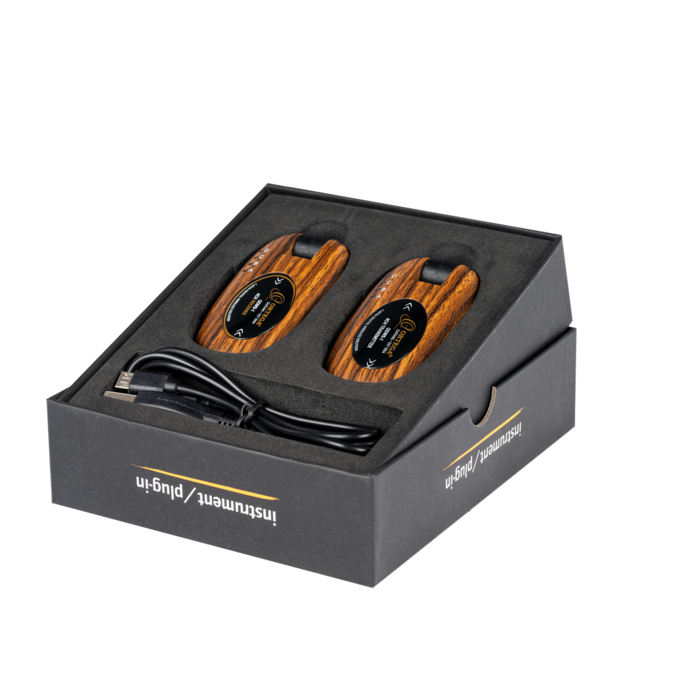 The wireless systems are delivered in a gift box. A USB double head charger cable is included.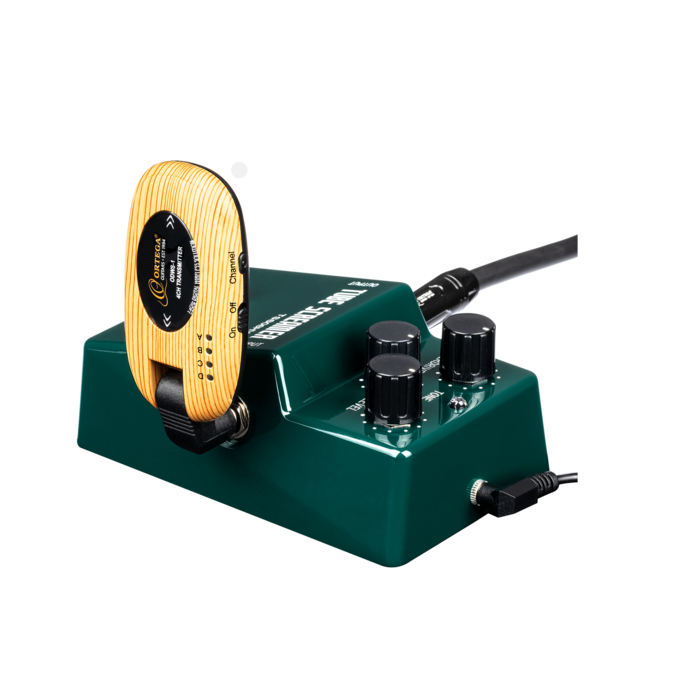 You can connect the receiver either to your favorite effect pedal...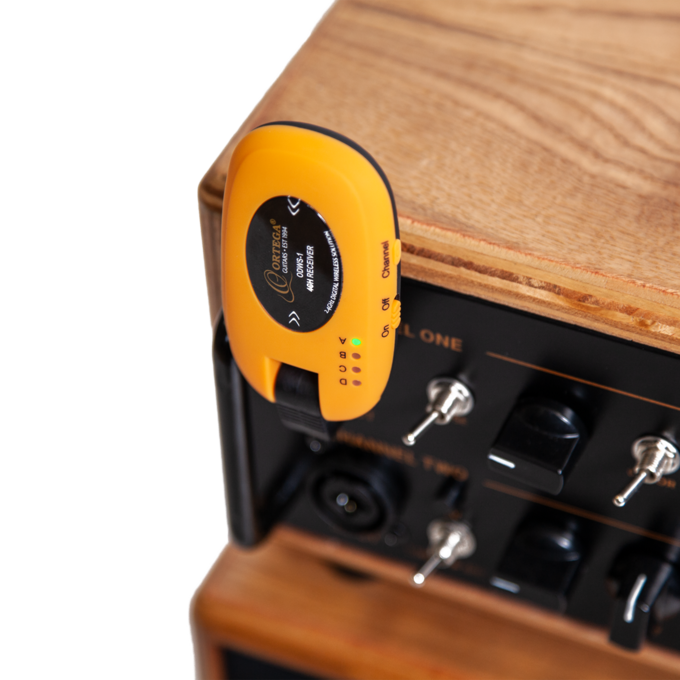 ...or directly to your preferred amplifier.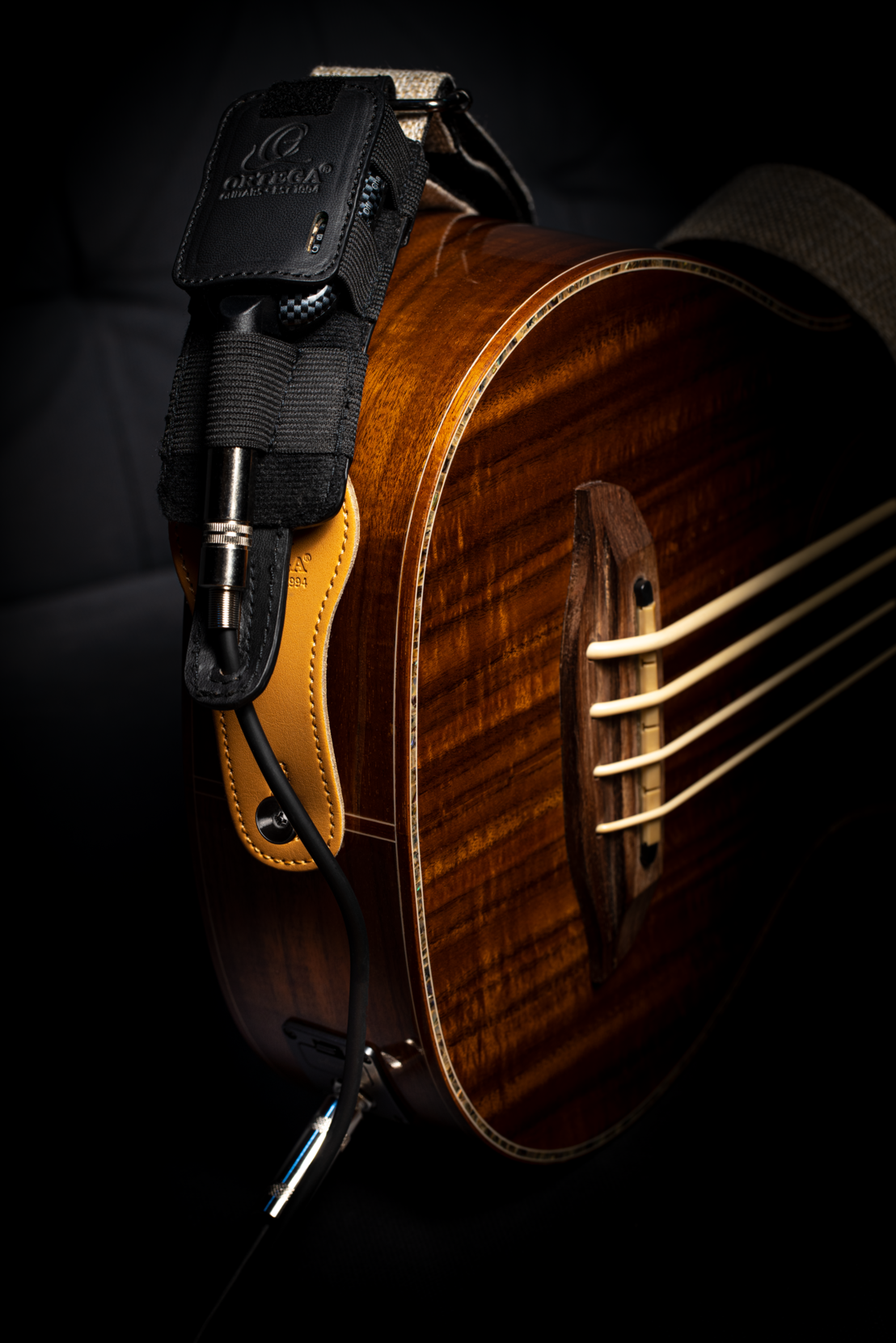 With our OWSH Wireless Transmitter Pouch for Instrument Straps, you can easily mount your system to your instrument. Ideal for comfortably and conveniently holding pocket wireless transmitters on performers' straps. The pouch secures easily with hook and loop fasteners on almost any type of guitar/ bass/ ukulele strap. An OWCI connector cable is included and is also available separately.