The Gaucho Series features a color-matching gig bag and four glossy finishes on these fantastic beginner and intermediate guitar models.
FEATURES
The Gaucho Series models have a parlor body, a teardrop pickguard, and a 12-hole bridge, all of which are uncommon in this price range.
FOUR FINISHES
The Gaucho Series guitars come in four different finishes. Each model includes a color matching gig bag.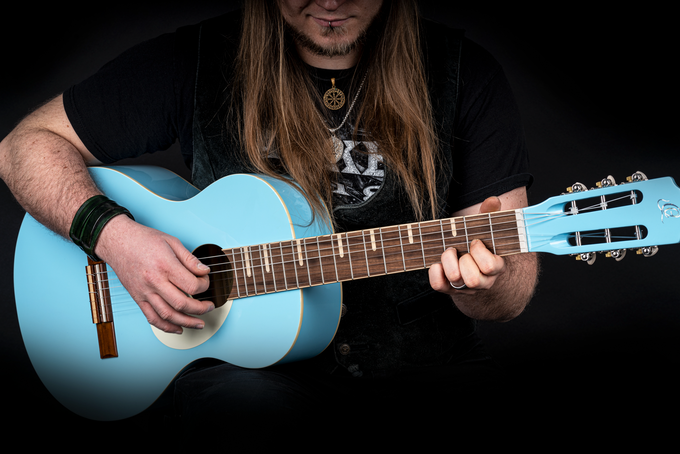 PARLOR BODY & TEARDROP PICKGUARD
The parlor body size is much smaller and it is more comfortable to play. Many blues and folk musicians have used smaller-bodied guitars. The teardrop pickguard protects the finish of the top when strumming with a guitar pick.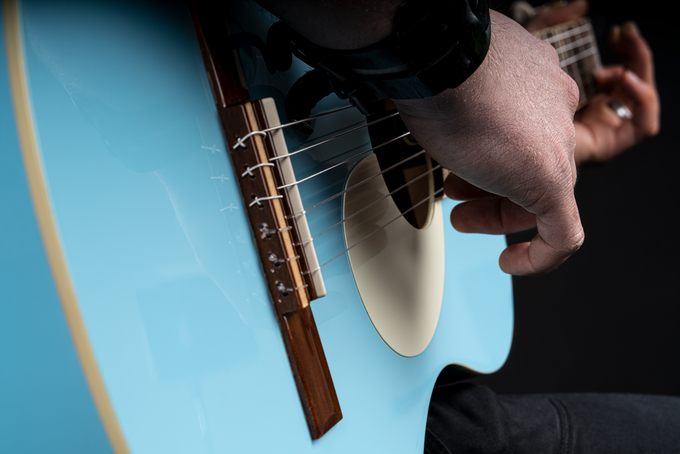 With our unique 12 hole bridge, it is as comfortable as it is easy to change your strings. There is no need to fasten the strings with knots, as they are firmly attached with a double loop.