Acoustic amplification Head & Cabinets
Are you still searching for the perfect acoustic guitar tone? No worries, your search ends here.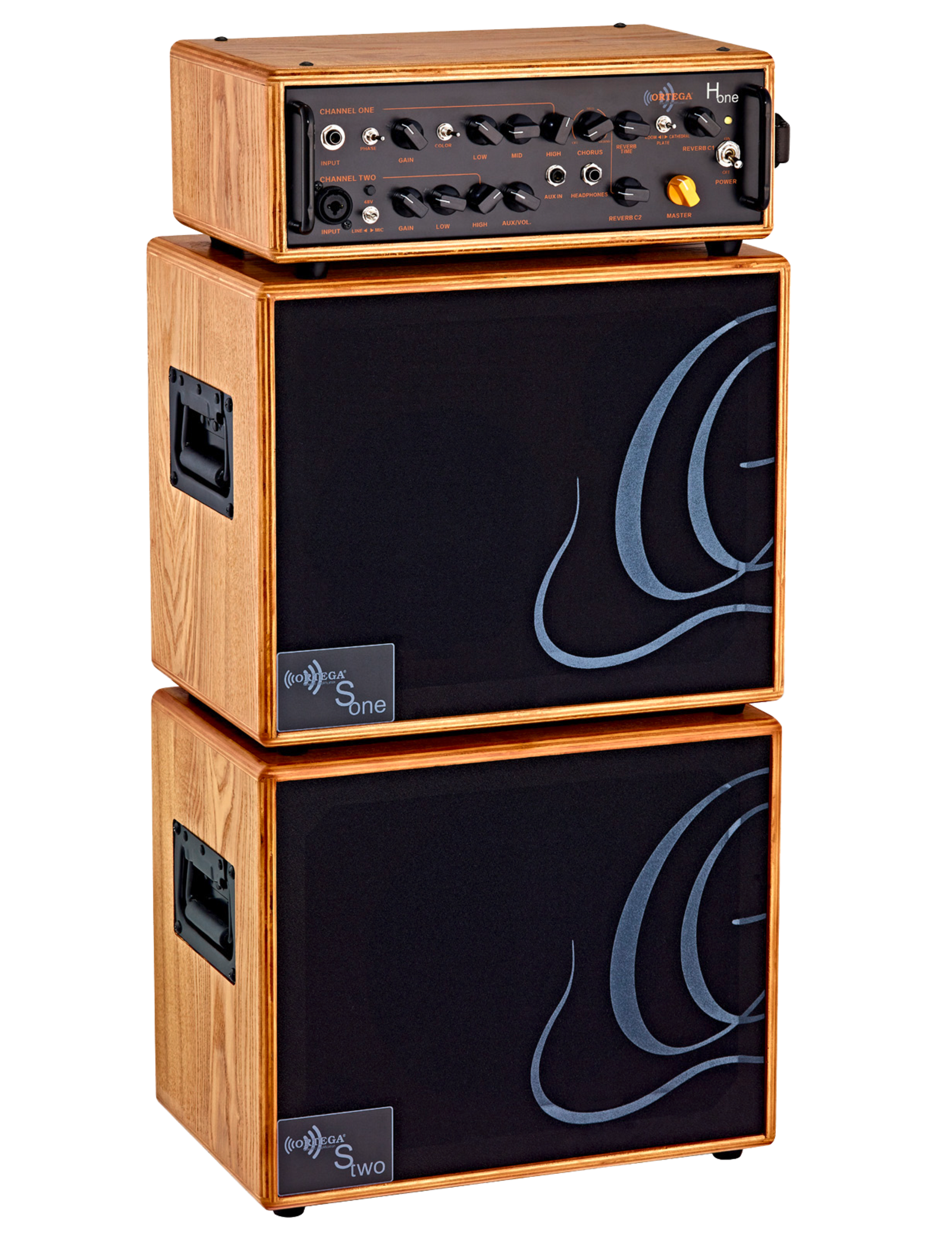 With the introduction of the first acoustic amplification head, Ortega Guitars is setting a milestone in flexibility and sound. With true 100 WATT power and two channels in combination with the latest SMT & DSP technology, the H ONE delivers exactly what acoustic players have been searching for.
Acoustic Amplification Head
With a satin-finished, real wooden housing at a comfortable weight, the H ONE head & its matching cabinets is the perfect choice for your practice space and the stage.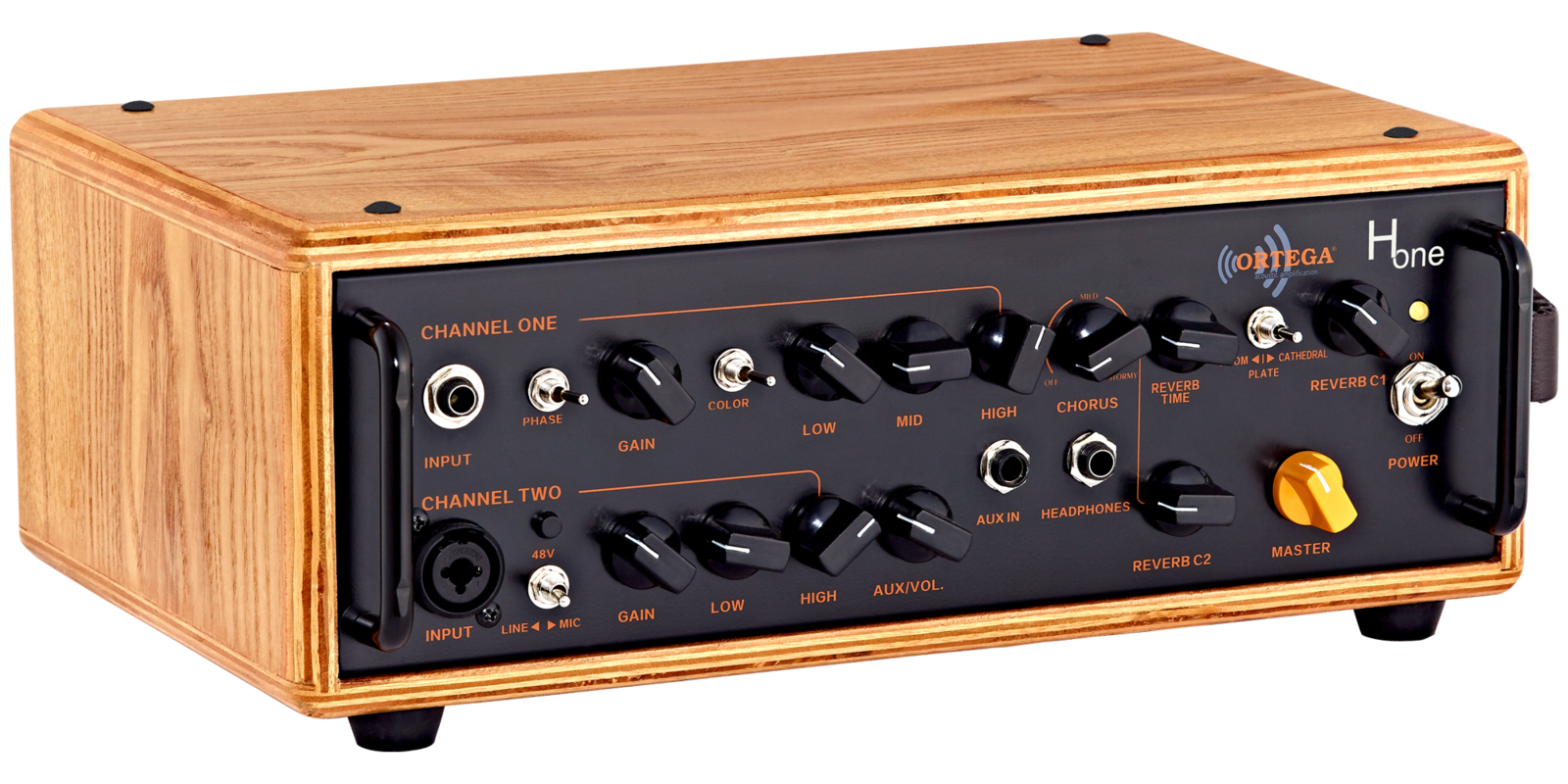 The H ONE is a tweakable perfectionist delivering high definition tones in seconds. Thanks to the clear layout of the front panel you have all the options you need at your fingertips. Channel 1 features a ¼" instrument input, smooth gain control, and the popular 3-Band-EQ. Spice up your sound with the built-in chorus and reverb effects anytime. Choose between three types of reverb models and dial in the amount of chorus seamlessly. The phase and color switches round out the overall recipe sculpting the tone to your needs.

Channel 2 comes with a multi-input allowing you to use instrument and microphone cables. With the push of a button, you can enable the 48V supply for phantom power. Practice silently in your room to your favorite songs by using the built-in AUX-IN and headphone outputs. The master control in vibrant Ortega orange lets you adjust the overall volume of the Hone immediately.
On the back of the amp, you find two 8 Ω speaker outputs for connecting the matching Sone & Stwo speaker cabinets, an effect send & return, and an unbalanced line out & balanced DI-OUT. To get rid of electronic hum the Hone features a ground lift switch. You can decide whether you want to have the unaffected signal of your guitar pickup to get passed to the DI-OUT or the equalized signal by using the PRE/POST EQ switch.
Specifications:
100 WATT RMS
1/4" Input & Multi-Input
2x channels
BUILT-IN DSP REVERB & CHORUS
Effect Send / Return
Headphone Out
AUX-IN
PRE/POST EQ D.I. OUT
Speaker A/B Out
INCL. Carry Bag
Built into an unique portable design
Specifications:
40Hz – 20Khz frequency range
8 Ω speaker inputs
6,5" speaker and additional 3" tweeter (Sone)
8" speaker (Stwo)
Real wooden housing
Sturdy side handles
Built-in pole mount
Removable front plate
INCL. Carry Bag
The Ortega Amplification S ONE and S TWO speaker cabinets are the perfect matches in combination with the H ONE 100W amplifier head. With satin finished real wooden housing, a built-in socket, and a removable front plate the cabinets are road-ready & deliver a natural sound at any club or stage gig.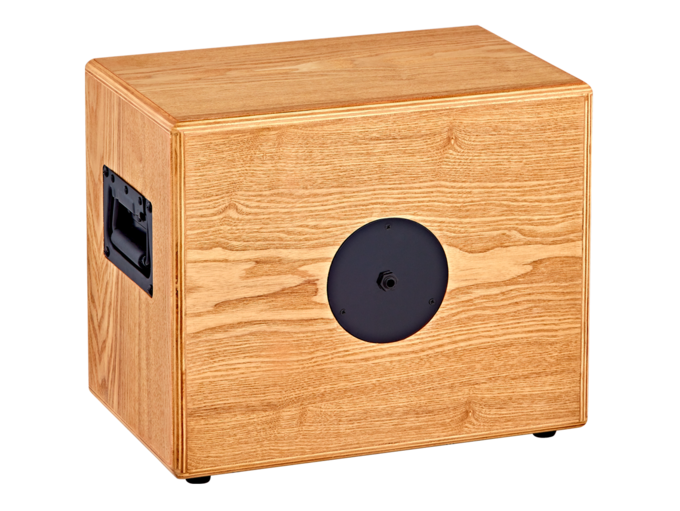 8 Ω 1/4" input for perfect compatibility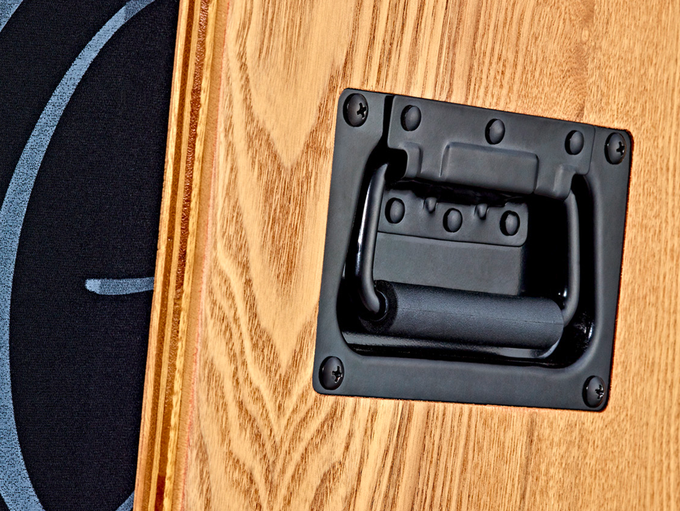 Durable side handles for easy transport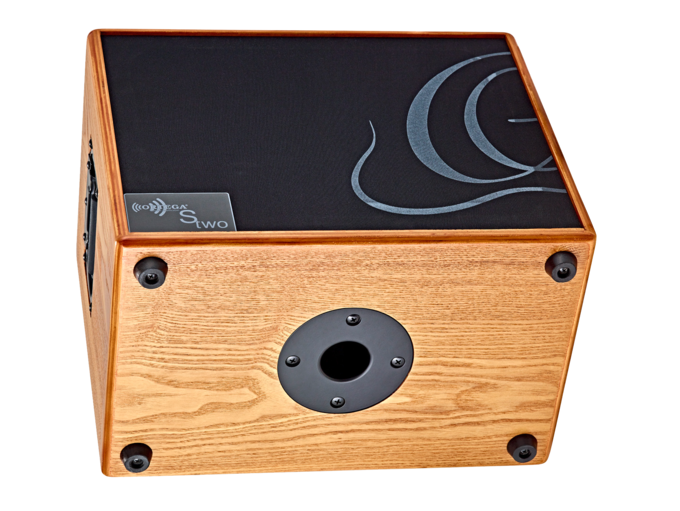 Built-in socket for the usage with pole systems