Each Sunday we upload a new video from our Ortega Guitars live session on YouTube and IGTV. Here you have the chance to watch the latest video release even days earlier. Stay tuned for more videos to come!
Besides playing various styles on the guitar, from time to time Julian Scarcella plays the uke as well. Listen to Julian´s Ukulele Metal Vol. 4 here.
PRODUCts used in this video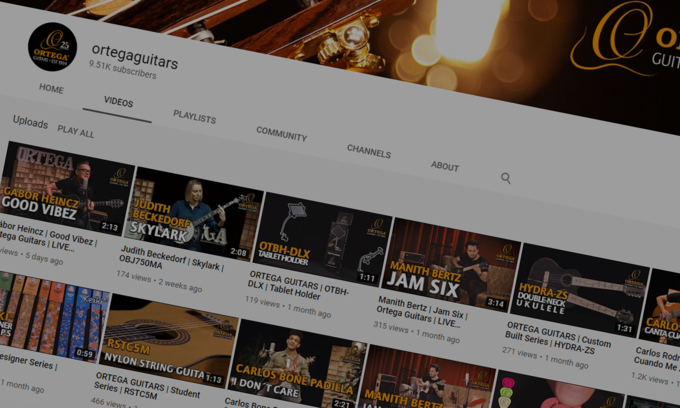 Ortega Guitars on YouTube
A huge collection of performance videos and
product demos you can find on our YouTube channel.