Each Sunday we upload a new video from our Ortega Guitars live session on YouTube and IGTV. Here you have the chance to watch the latest video release even days earlier. Stay tuned for more videos to come!
Besides writing a lot of songs in English in German, the world pop singer and multilinguist Ronja Maltzahn, also writes and sings in French, Italian, Spanish, Russian and Dutch. Though having a contemplative mood, "Bossa Française" stands out with a catchy melody and upbeat rhythm. Listen to the second song of our live session with Ronja here.
PRODUCts used in this video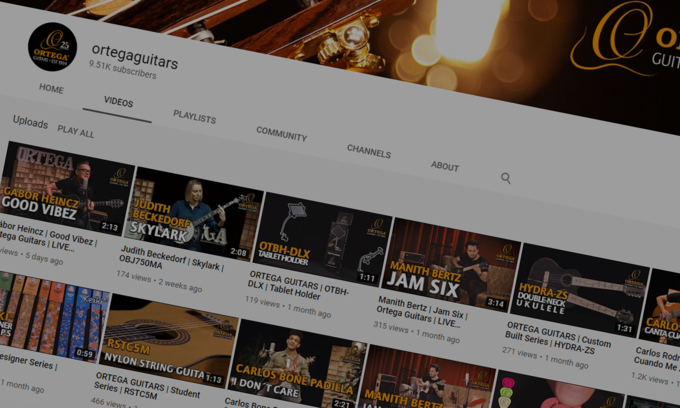 Ortega Guitars on YouTube
A huge collection of performance videos and
product demos you can find on our YouTube channel.