Ortega Guitars
For Ortega Guitars, the year 2019 was in many ways a milestone. For 25 years, the brand has been asserting itself on the market with an independent portfolio that has developed into a heavyweight in the field of acoustic stringed instruments. What began in 1994 with a clear commitment to the Spanish guitar building tradition can now boast a wide range of instruments from acoustic guitars, basses to ukuleles to banjos and accessories from tuners to amplifiers.
Winning the "Best in Show Award" at NAMM 2019 shows that consistent brand management and innovation is not only reflected in sales but also attract recognition from international experts.
Reason enough to celebrate! Customers, artists, well-known representatives from the music industry and friends of the brand were invited to an anniversary event on the 6th of April 2019 at the headquarter in Gutenstetten, Germany, where the Meinl product family, to which Ortega belongs, calls home.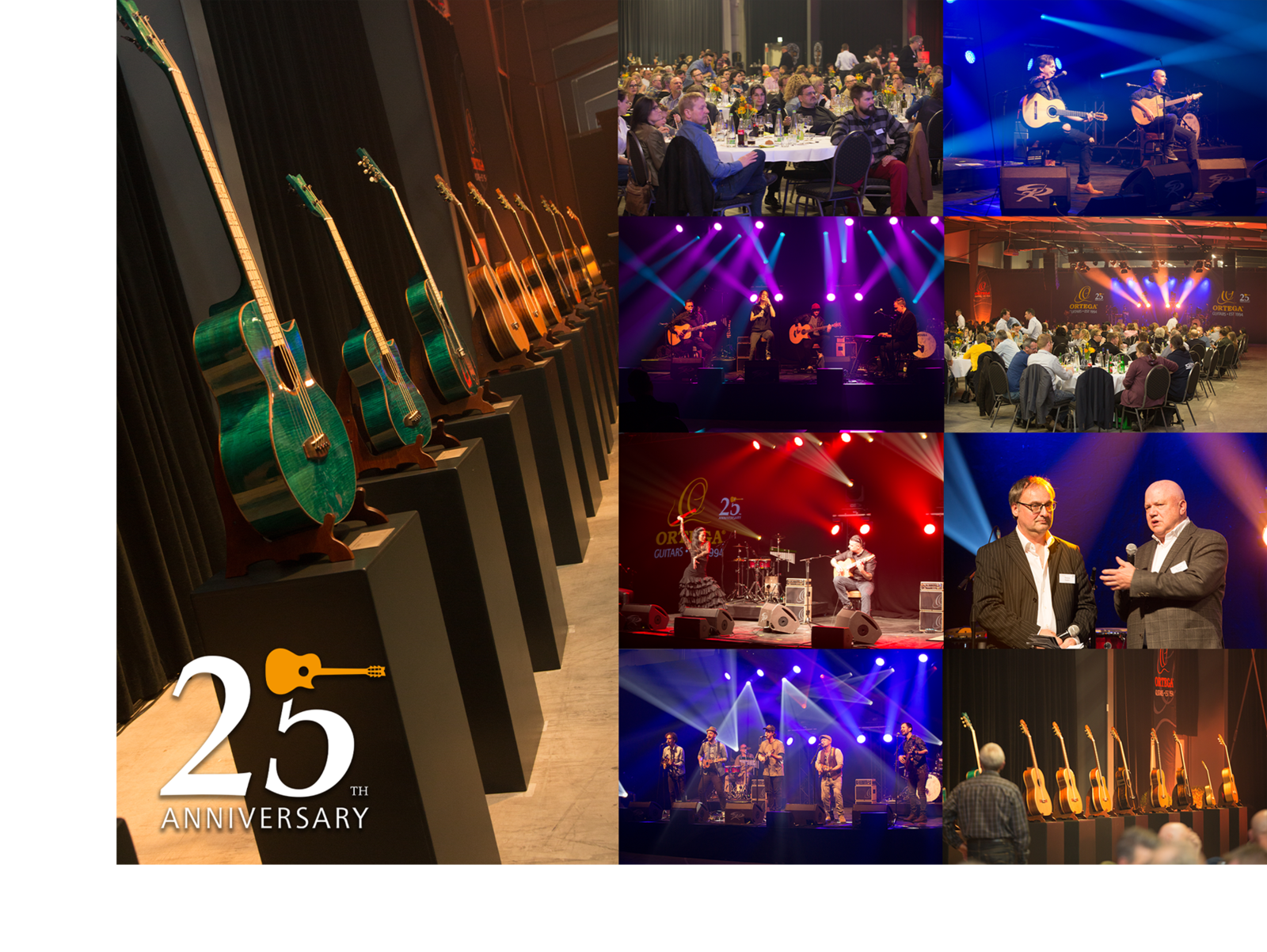 With the introduction of the 25th Anniversary series, Ortega Guitars sets the bar in construction and design. We selected the finest materials available and combined them in unique and innovative ways to create instruments that truly make a statement. The series comprises nylon string guitars, acoustic basses, and ukuleles/ guitarleles. All of these instruments are limited.