WOODEN STANDS & FOOT STOOLS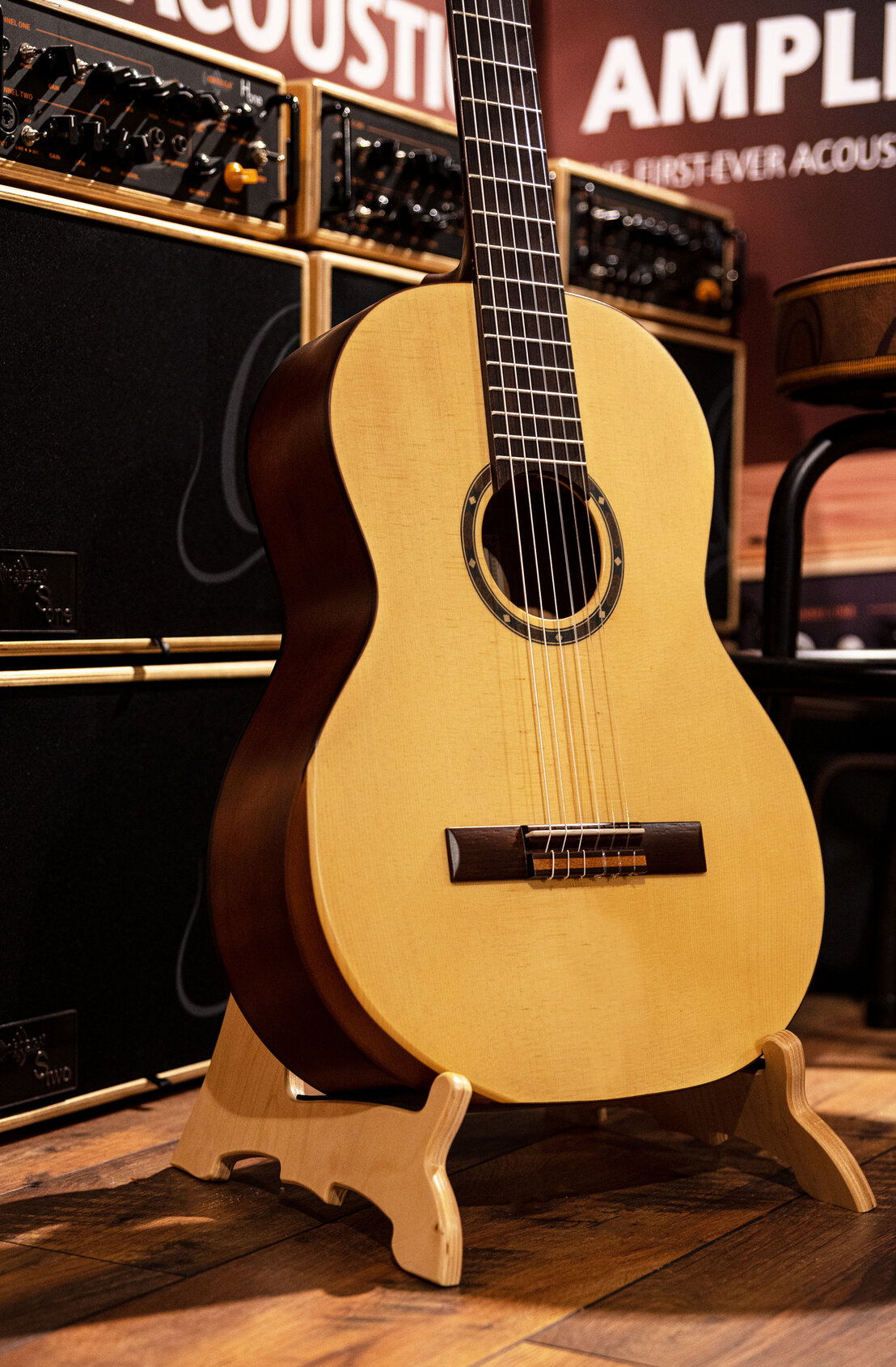 The ideal guitar stands for your home, rehearsal room, or stage. The Ortega wooden guitar and ukulele stands are made of birch and are both attractive and functional. For the best protection, soft and safe "anti-slip" paddings are attached to the stand. It only takes a few minutes to set up.
COLOR OPTIONS
You can choose from two color options, Birch in dark brown and natural bright.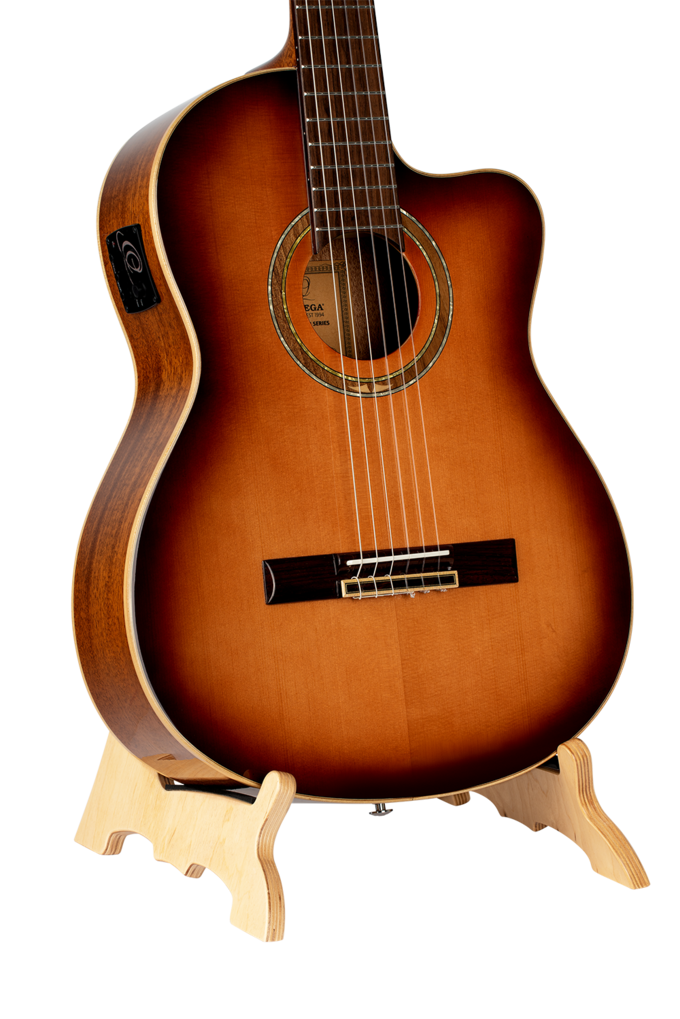 Two wooden holders secure a safe hold for your instrument. The guitar is firmly held and cannot fall out.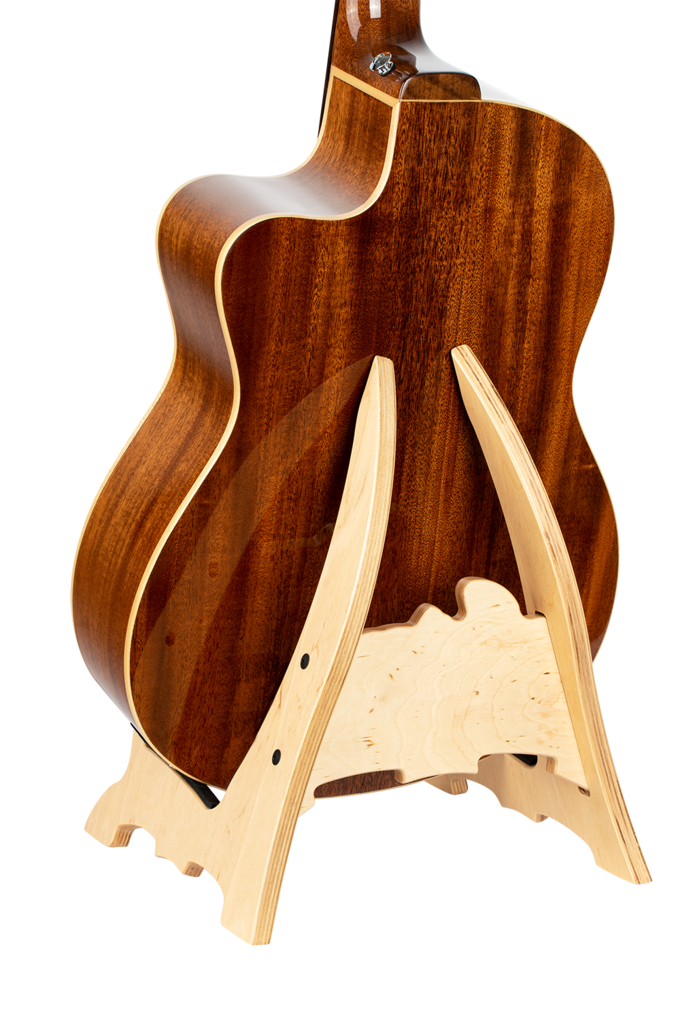 Four additional "anti-slip" paddings are attached to the wooden stand. With those, the sides and the back of your instrument are protected from scratches.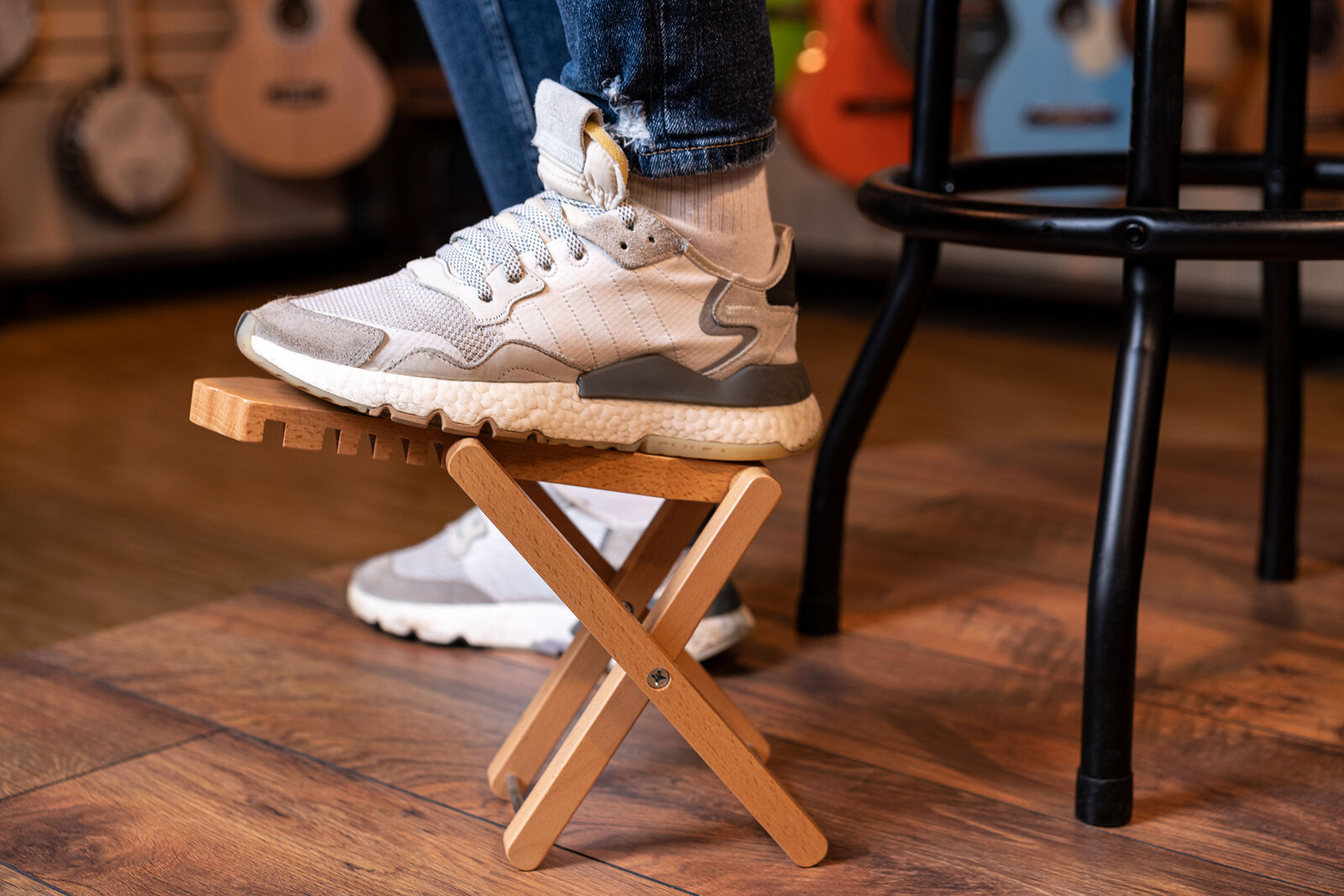 A correct posture is an essential part of a classical guitar player's overall technique. To elevate the guitar, you will need to use a footstool. Choose from two wooden footstools, which can be adjusted in height. This useful accessory is available in wine red and natural.
BROWSE THE STANDS & FOOT STOOLS