Our new R55 guitars present an affordable entry into our solid-top guitars. Well-balanced tone and exceptional playability make these instruments suitable for any playing style. The option of a classy Bourbon Fade finish will appeal to guitar players young and old.
FOUR MODELS
The R55 guitars are available in four different configurations, in natural spruce/ Bourbon Fade and as two deluxe versions in natural spruce/ Bourbon Fade with a built-in armrest.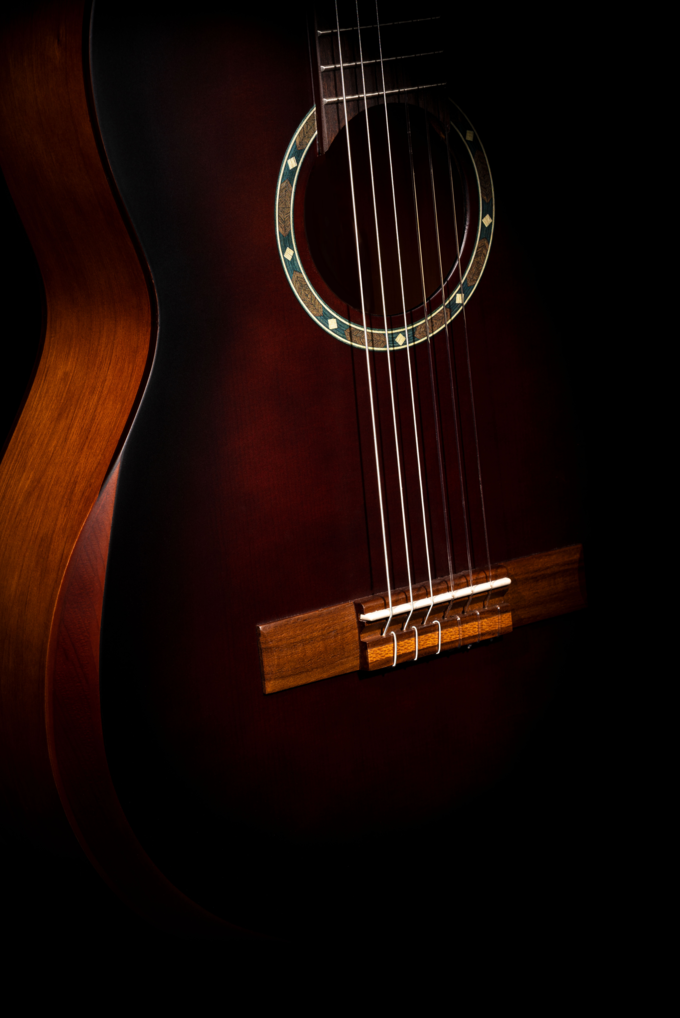 12-HOLE BRIDGE
All four models come with an Ortega 12-hole bridge. With this unique feature, you cannot only change your strings very comfortably, but it also takes only a fraction of the time.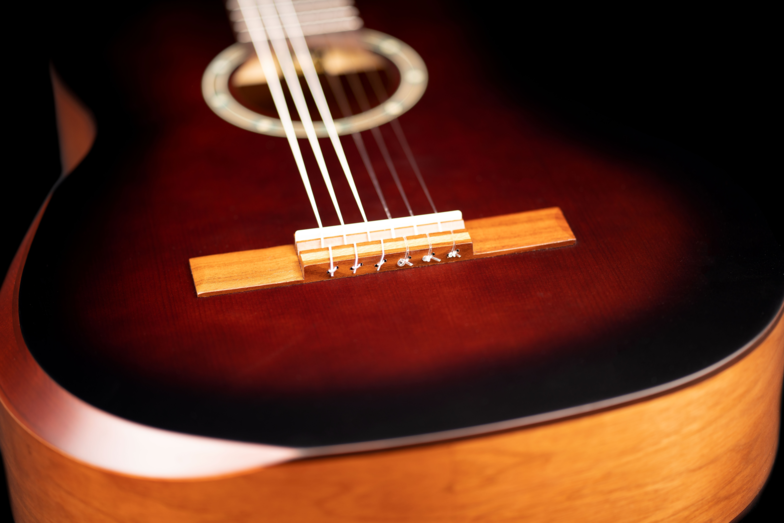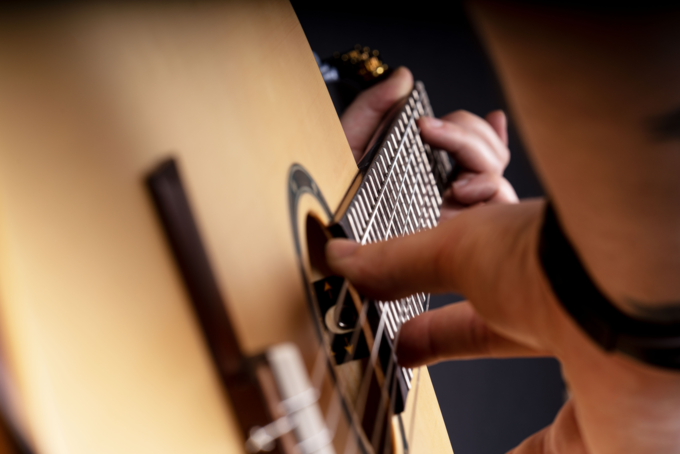 SOLID TOP & BUILT-IN TRUSSROD
All R55 models feature a solid Engelmann spruce top and have a resonant tone, suitable for various musical styles, like folk, classical, or flamenco.
The two-way truss rod stabilizes the lengthwise forward curvature of the neck and can warp it in either direction, either creating more relief or less.
ARMREST
The deluxe model feature a built-in armrest which allows the top to vibrate freely by reducing the damping effect of the forearm and makes the instrument much more comfortable to play.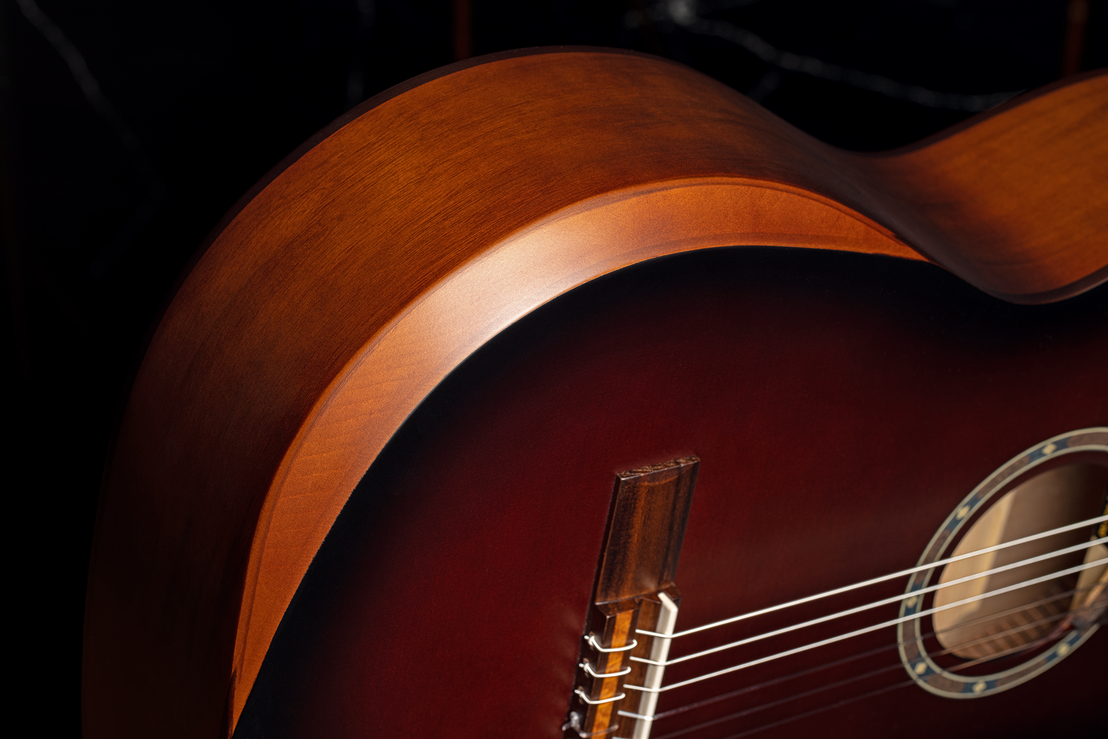 Solid Engelmann spruce top
Catalpa back & side
Solid Engelmann spruce top
Catalpa back & side
Solid Engelmann spruce top
Catalpa back & side
Armrest
Solid Engelmann spruce top
Catalpa back & side
Armrest