With this short guide, you can easily find the right ukulele size for your new musical activity.
To begin with, having a size that fits you, makes playing more comfortable and makes it easy to stick to your new hobby. Another aspect to consider is each ukulele size has its unique sonic qualities. The timbre of smaller ukuleles is brighter, whereas the timbre of larger ukuleles has more low end and different tuning. As a result, your sound preferences also play a role in your ukulele selection.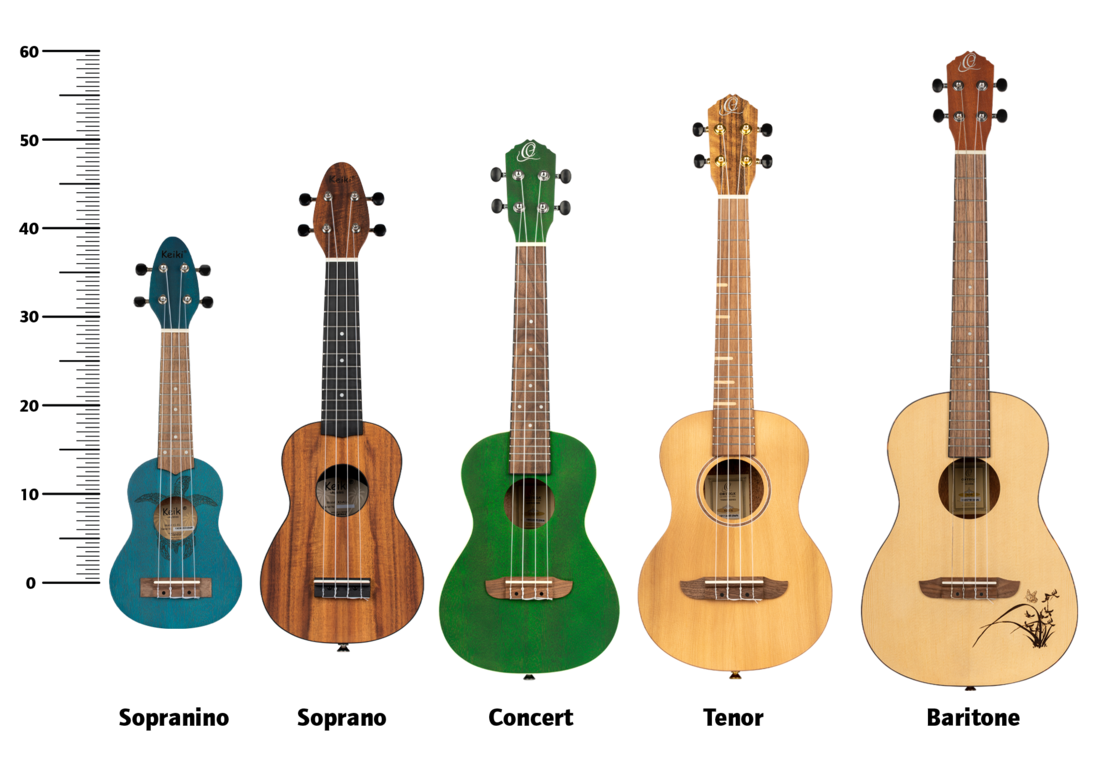 Here you can see all five sizes from which to choose. The distance between the nut and the saddle is known as the scale length. It is used to determine the ukulele's size.

Sopranino Size - Soprano Size - Concert Size - Tenor Size - Baritone Size (True to scale)
Here you can see a couple of example ukuleles. You can browse all models at the bottom of the page.
Hide FilterShow Filter|
151 results.