With our capos, you can easily change the key of your song, without learning new chord shapes.
5 DESIGNS
Choose from 5 different designs, maple design, walnut design, black chrome, satin black, and chrome.
WHAT IS A CAPO?
A capo short for capodastro, capo tasto, or capotasto, Italian for "top of fretboard" is a device used by musicians on the neck of a stringed instrument to transpose and shorten the playable length of the strings, thereby increasing the pitch.
A capo raises the pitch of a fretted instrument so that it can be played in a different key with the same fingerings as an open instrument. It uses a fret on an instrument to create a new nut that is higher in pitch than the instrument's original nut.
Capos can also be used to loosen the string tension and lower the string action a bit. You can tune your guitar a whole step below standard tuning. It can be brought into regular tuning with the use of a capo on the second fret. Another advantage of this technique is, that you can switch in between a whole step down and standard tuning in a split second without having to tune your guitar each time.
FOR ALL INSTRUMENTS
Whether you play guitar, bass, ukulele, or mandolin & banjo, there is a capo for every instrument.
APPLICATION POSSIBILITIES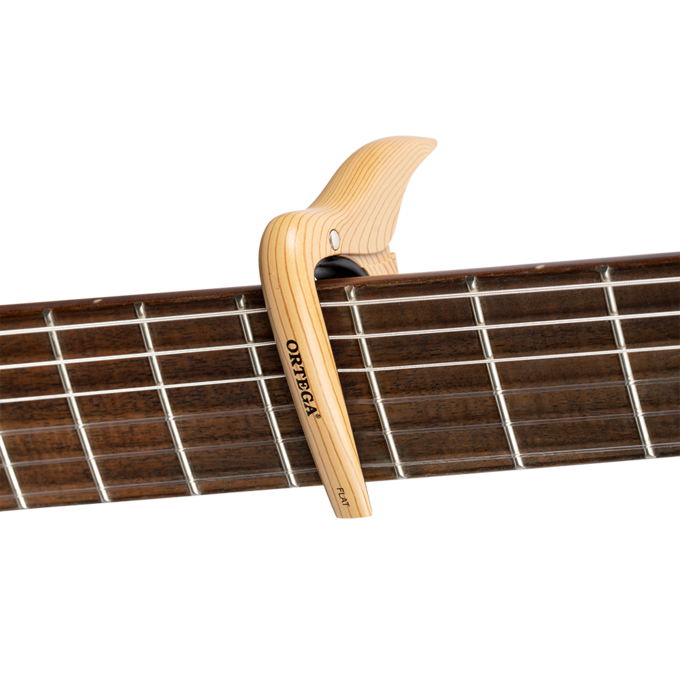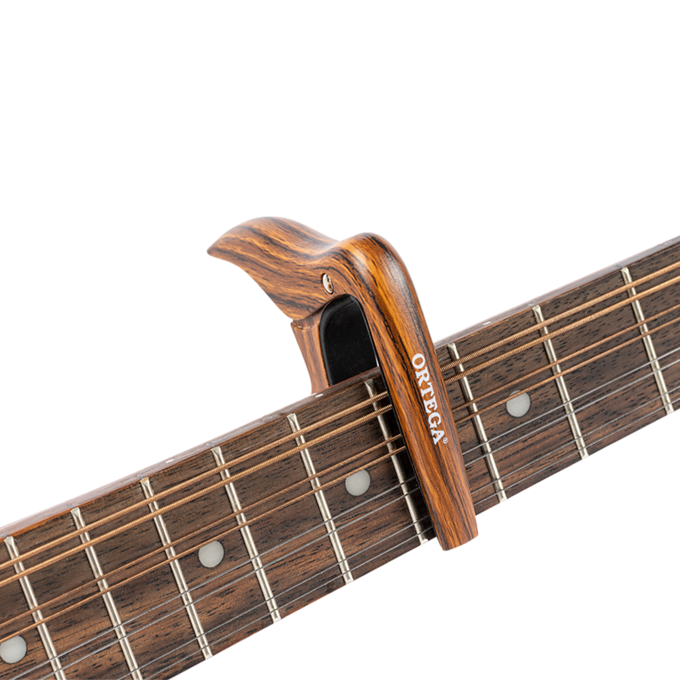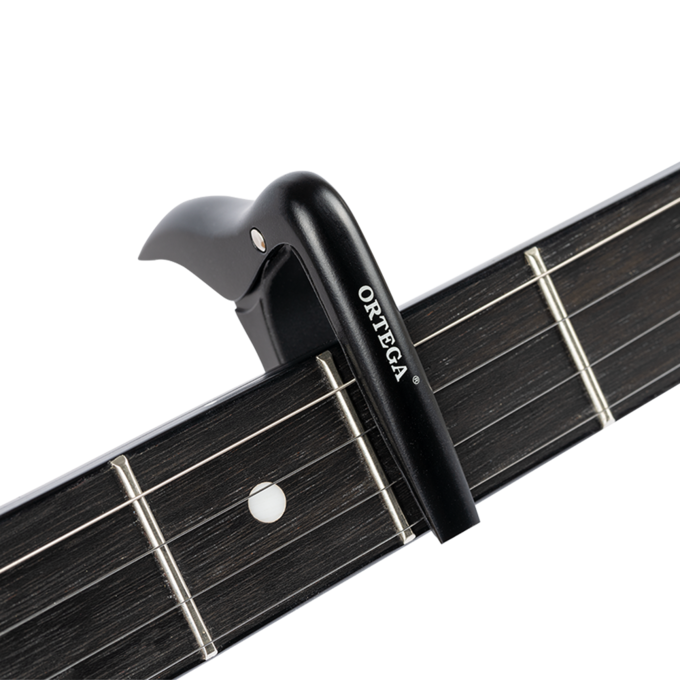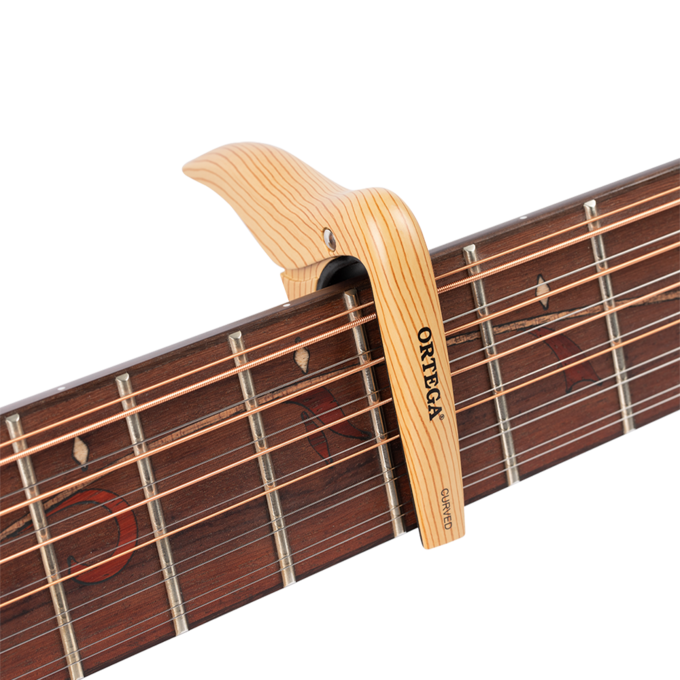 12-STRING ACOUSTIC GUITAR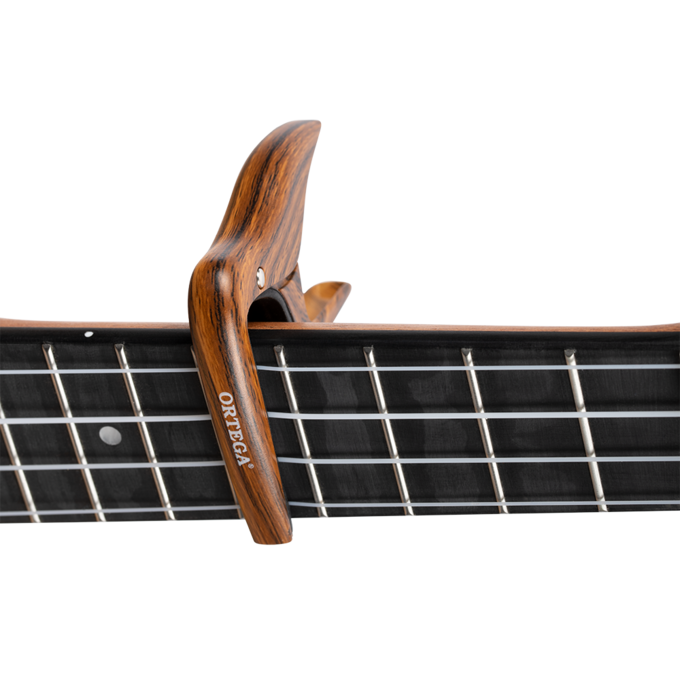 TWINCAPO
The Twincapo is suitable both for flat and curved fretboards and can be used for nylon-string and steel-string guitars.
When using a ukulele capo for your guitar, you can create completely new tunings, depending on the position of your capo. Positioning a uke capo on the 5th fret, only four strings will be fretted and you will have A D G C B E tuning. When experimenting with different tunings and capo positions, you can find a lot of musical possibilities with open chord shapes, that are perfect for strumming chords or fingerstyle.