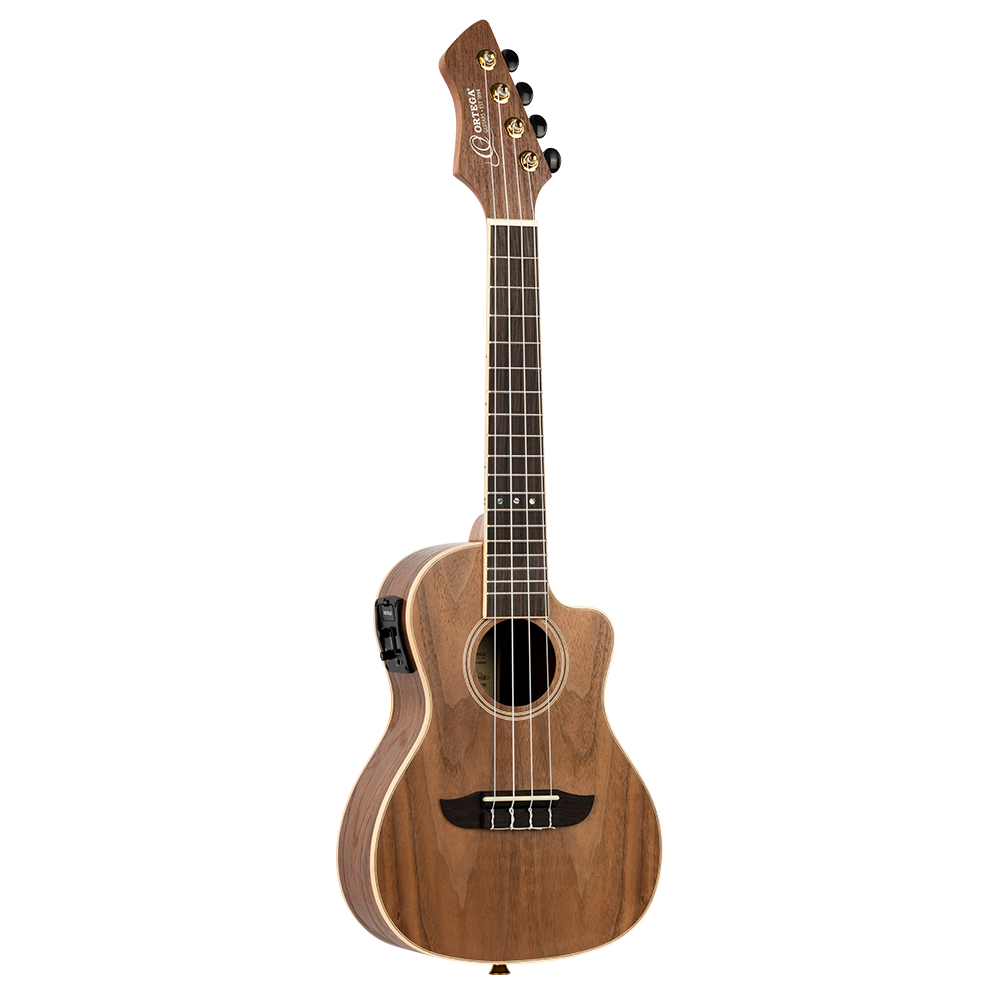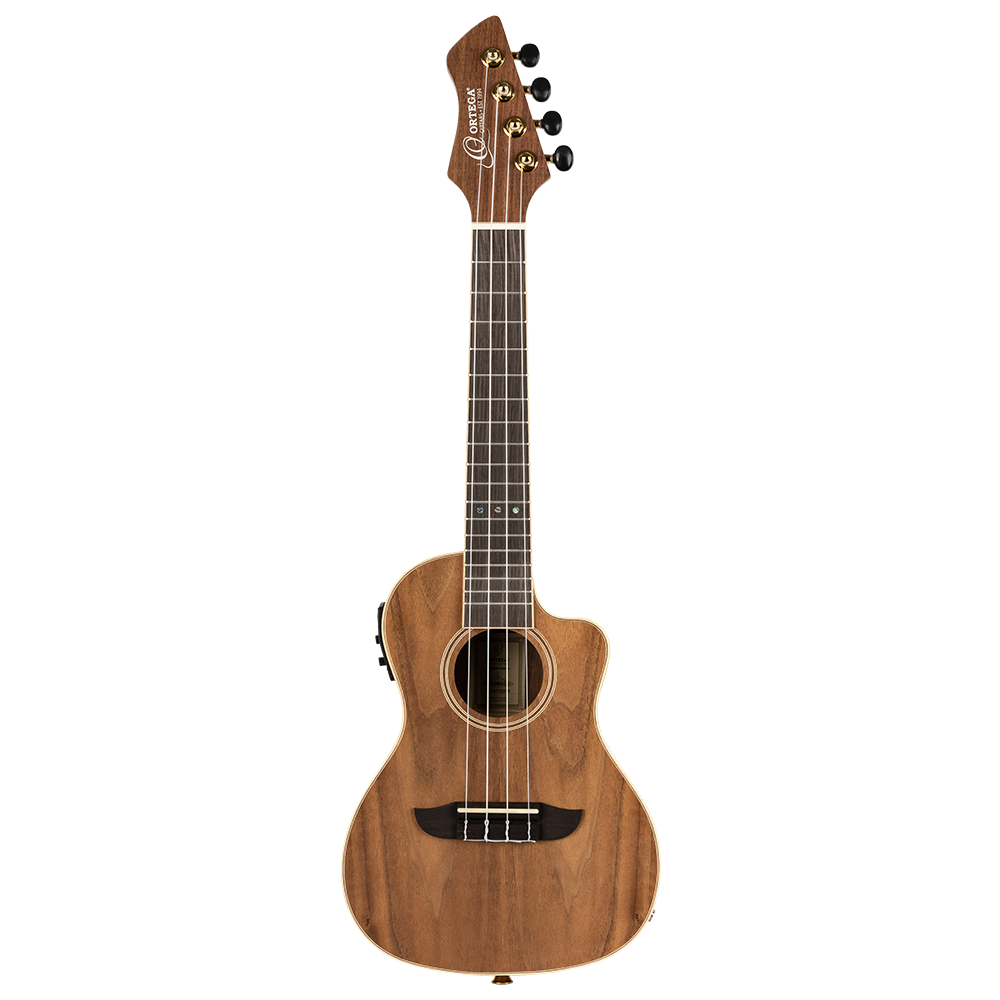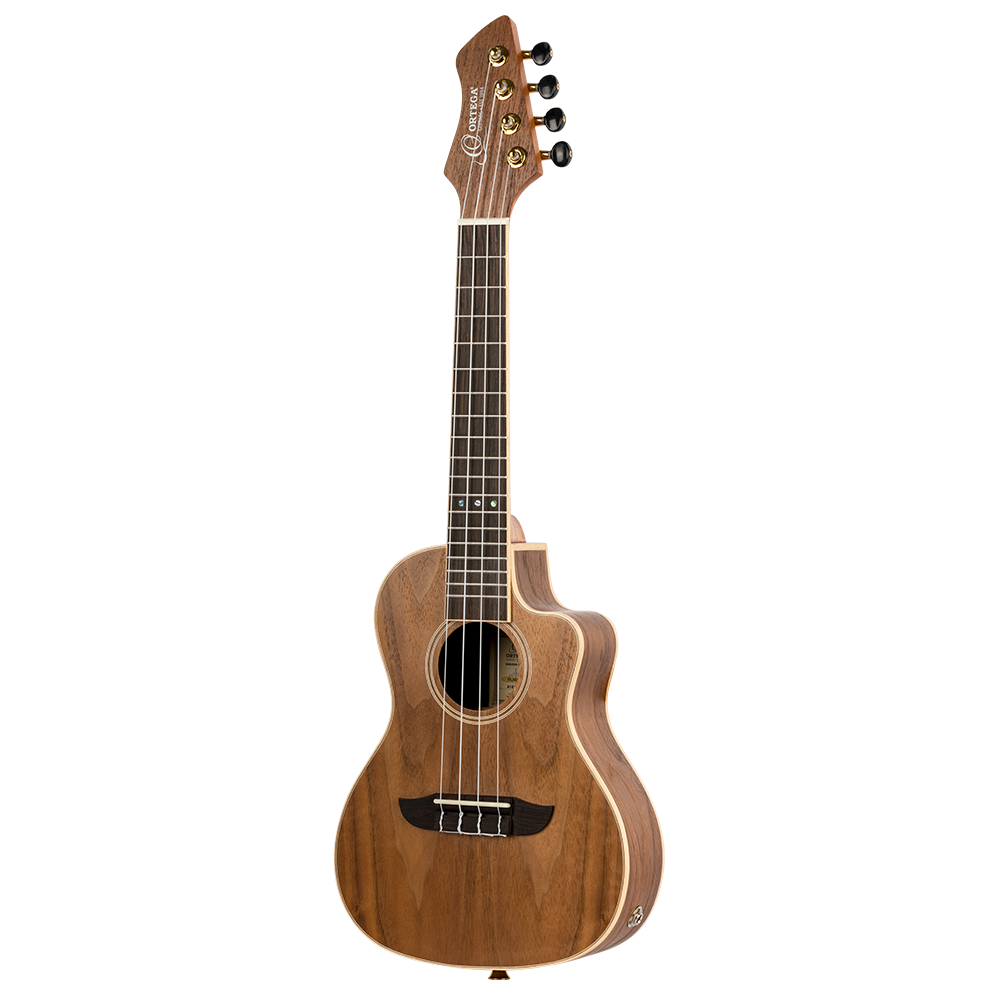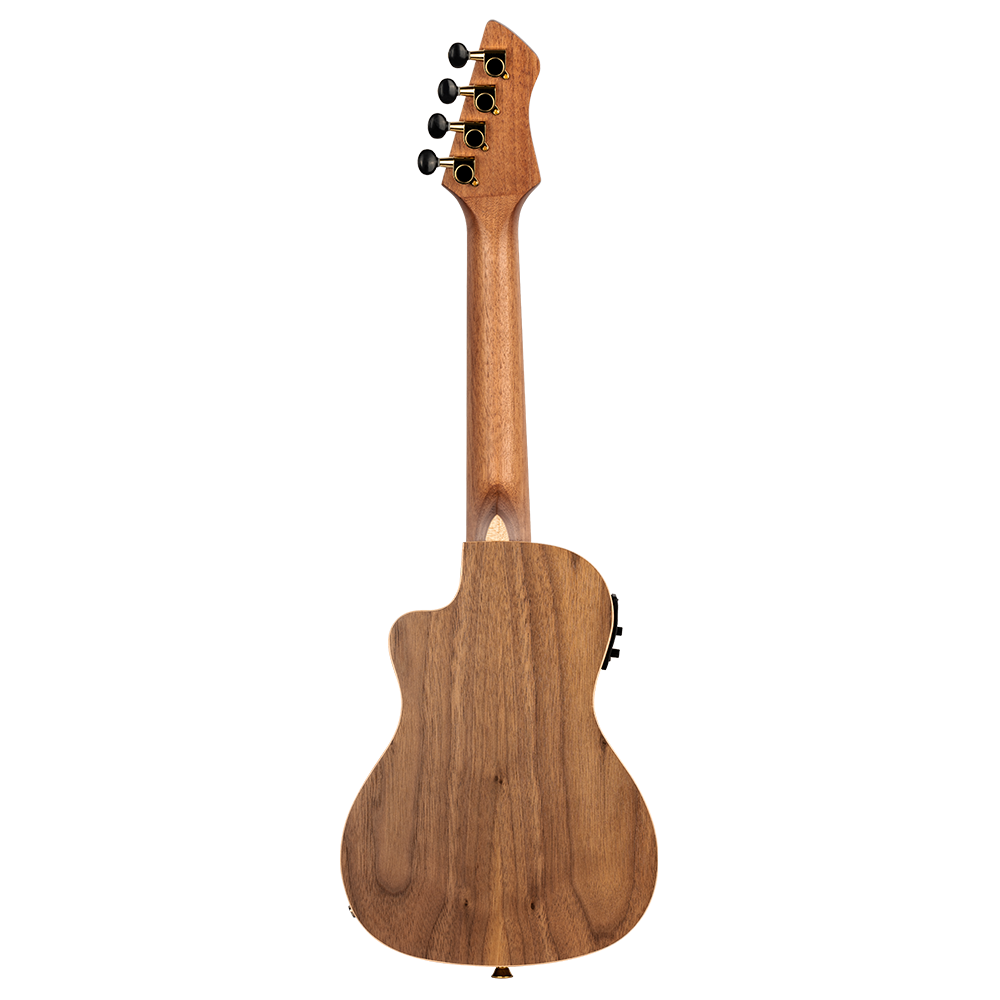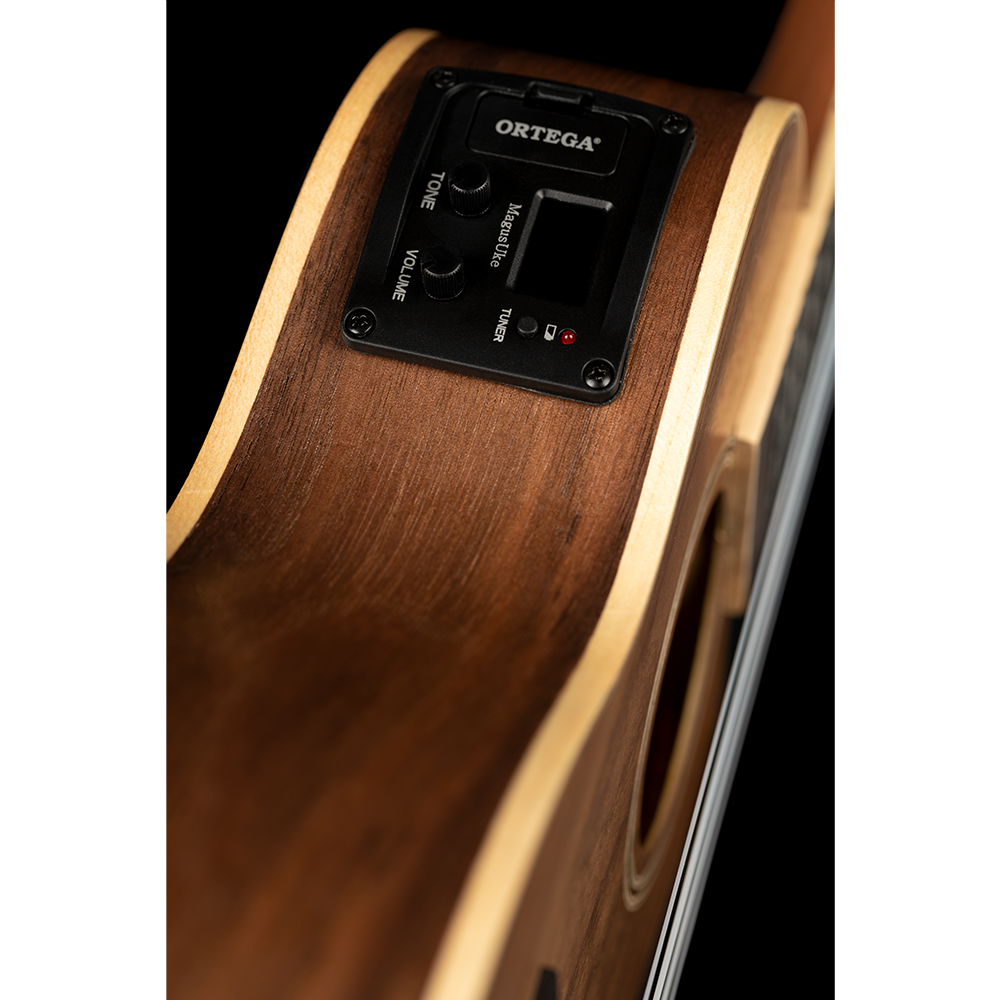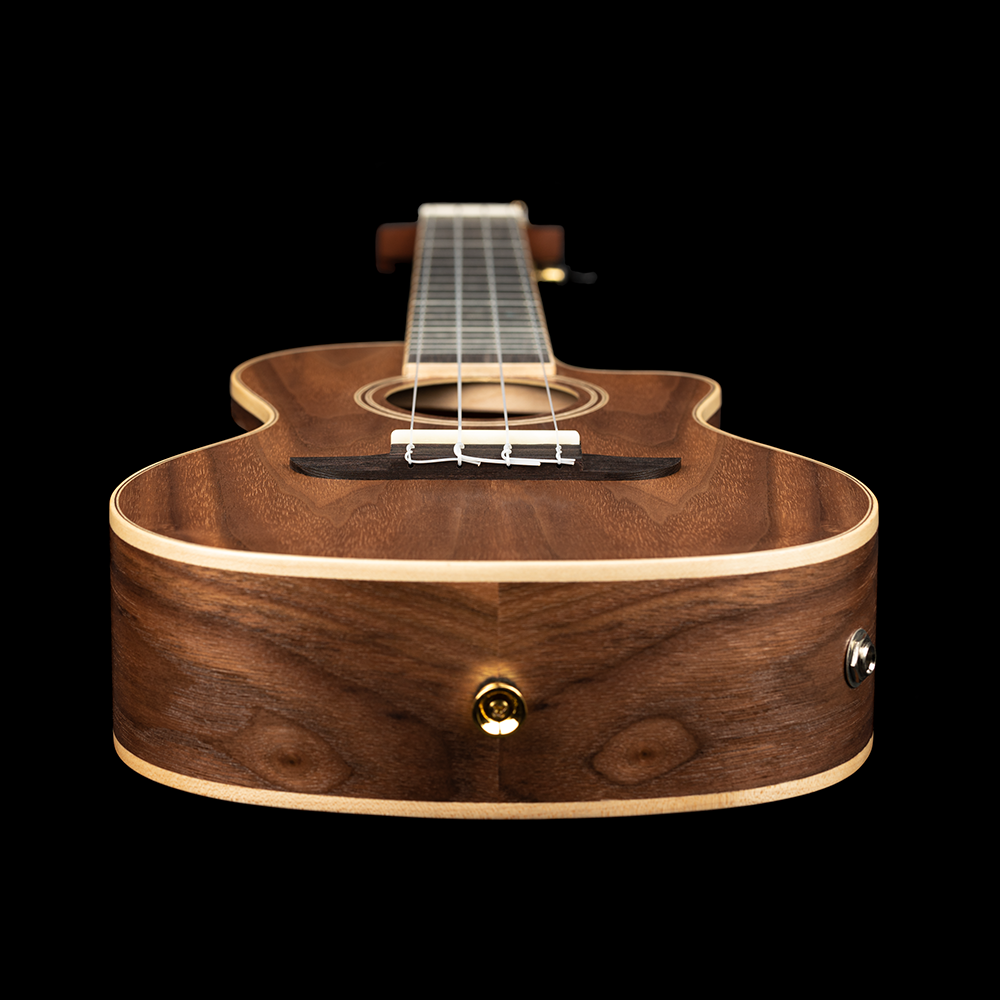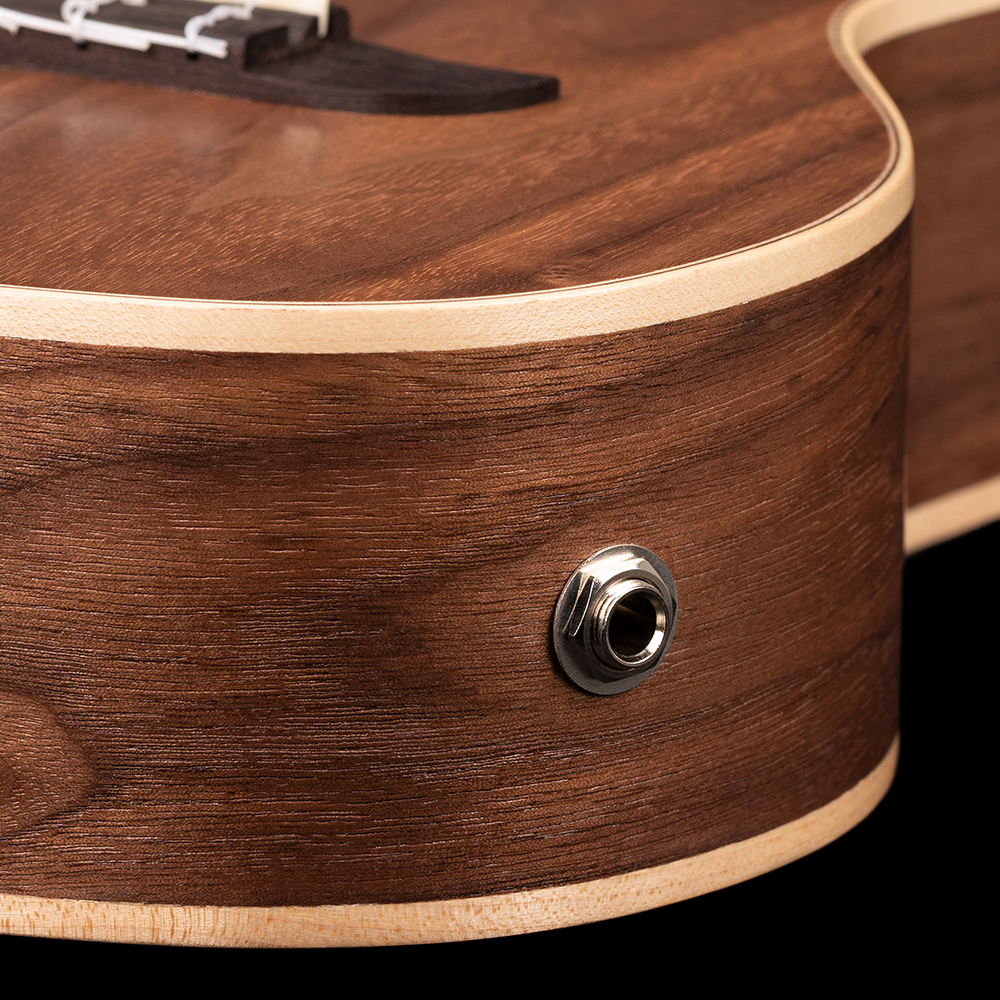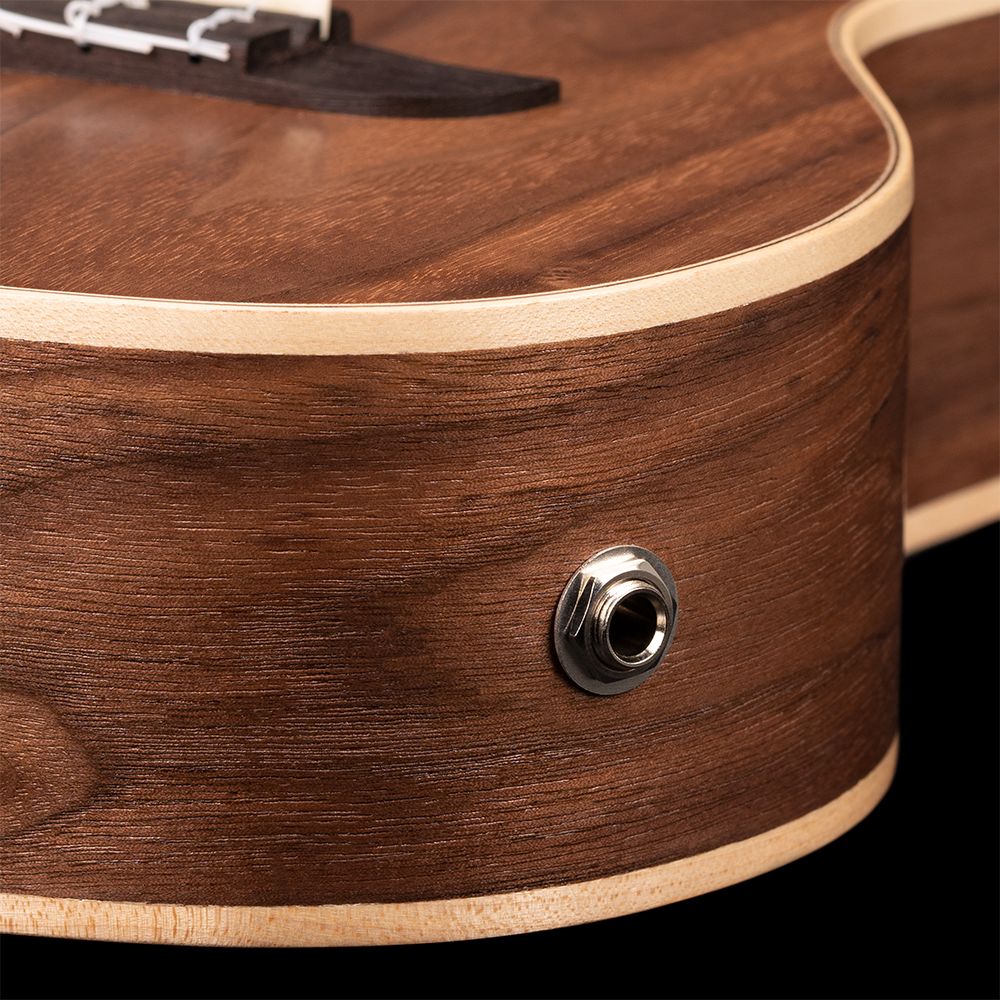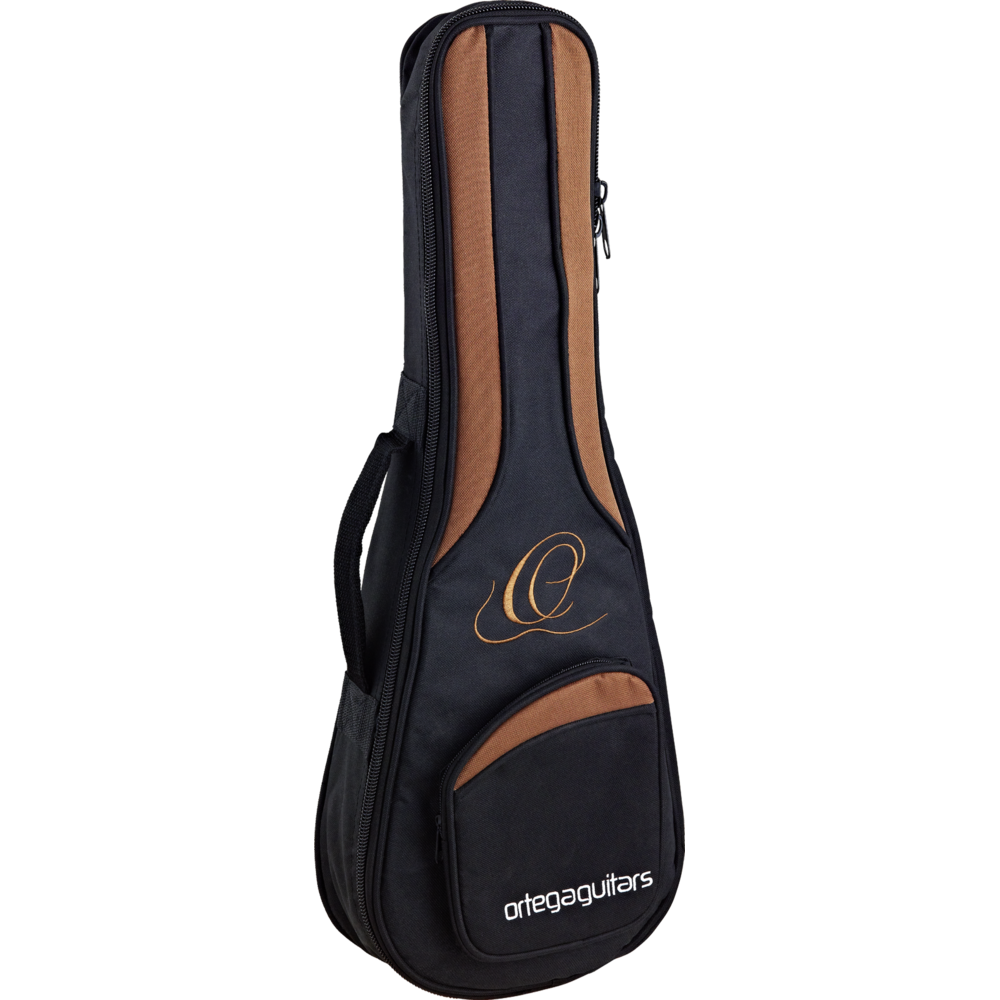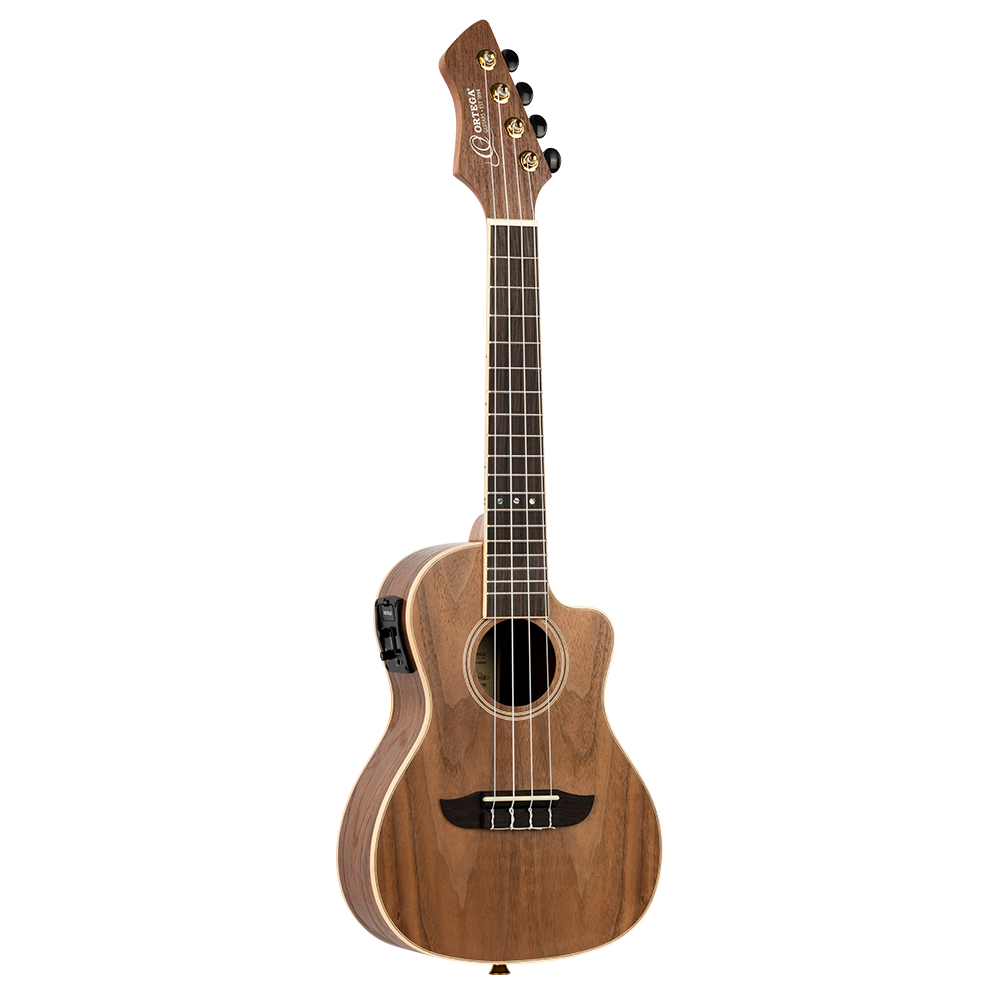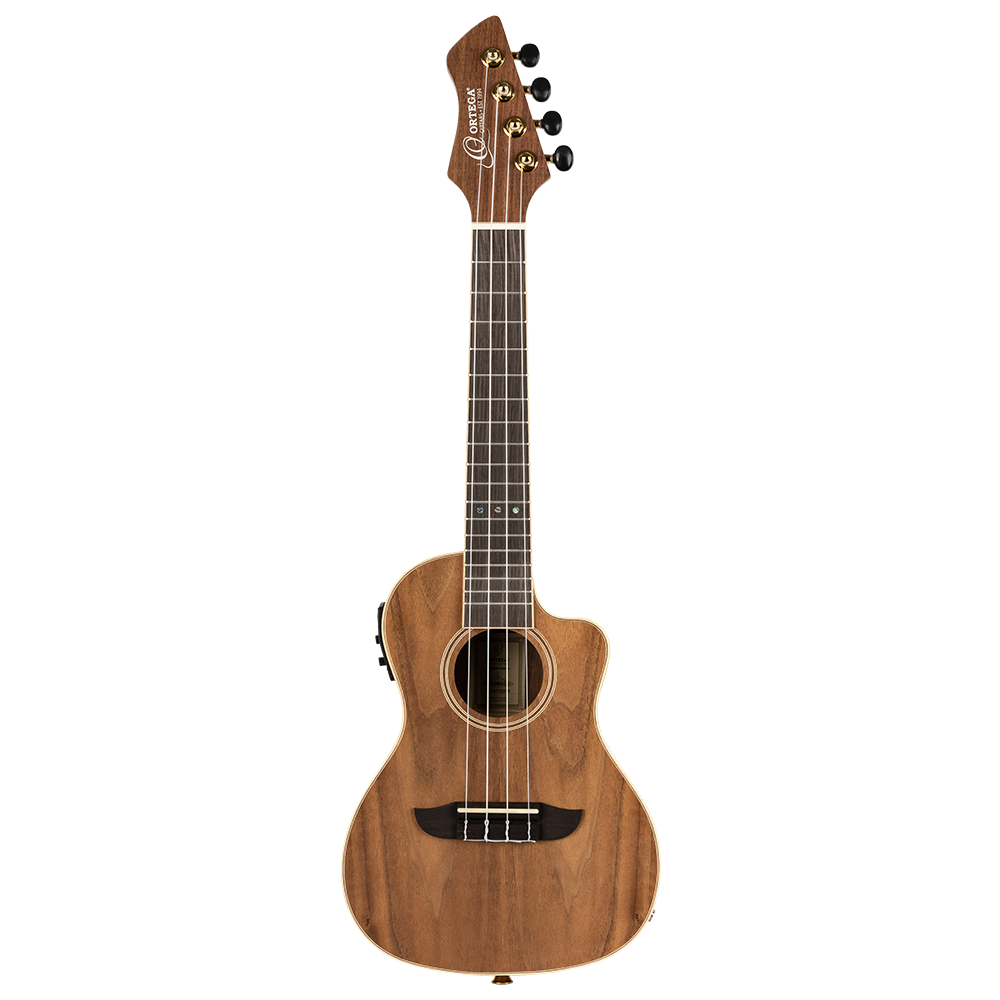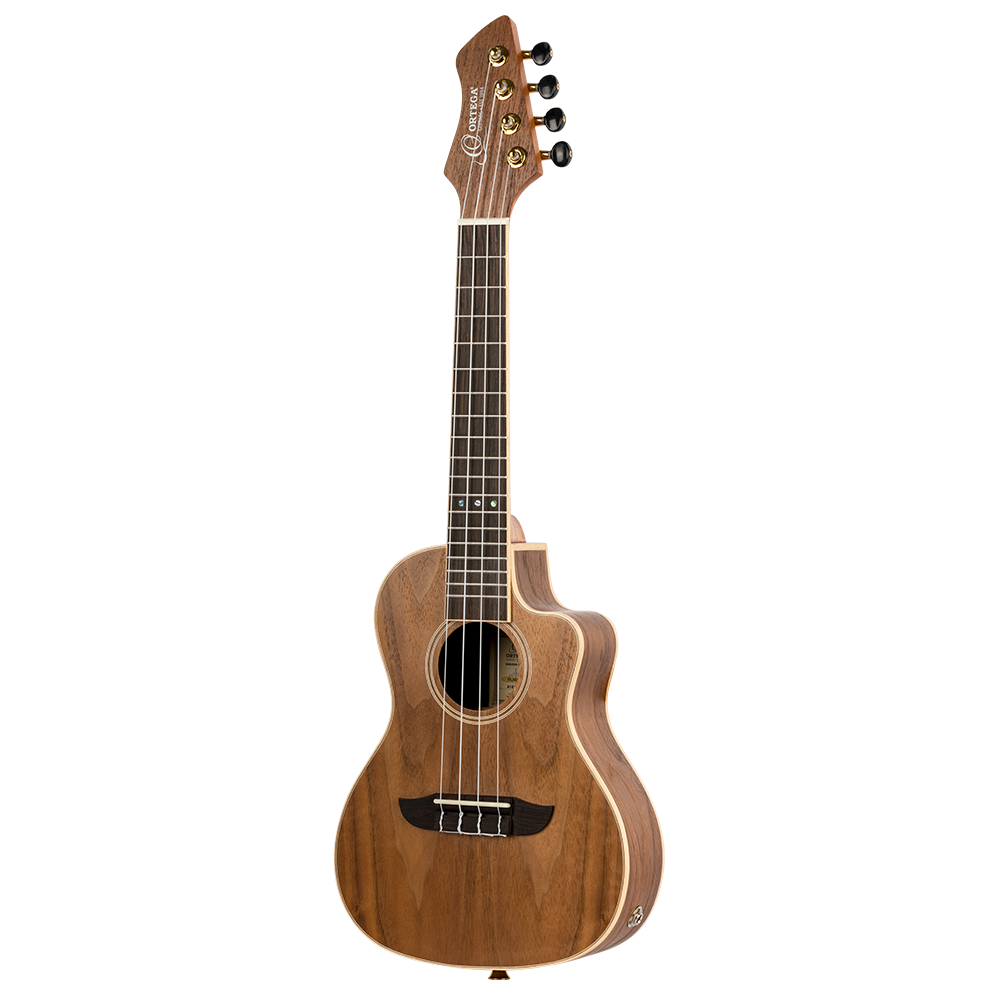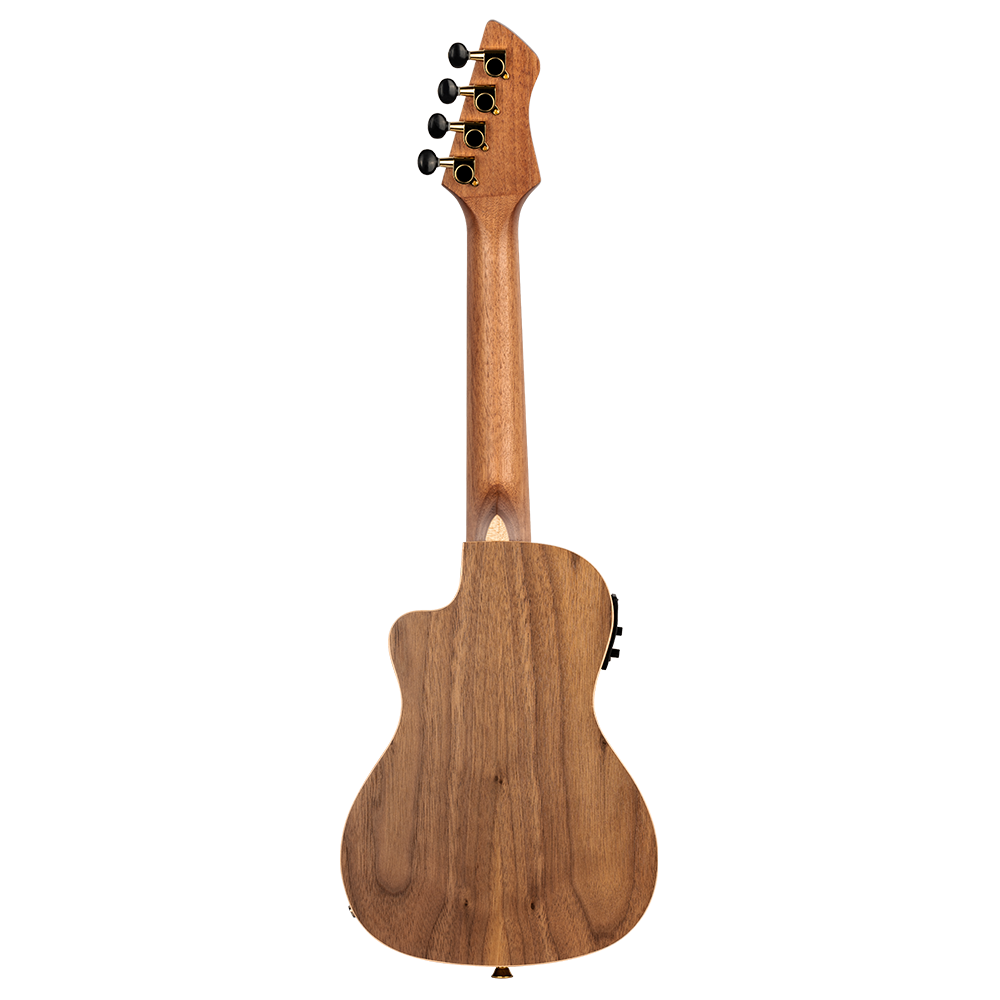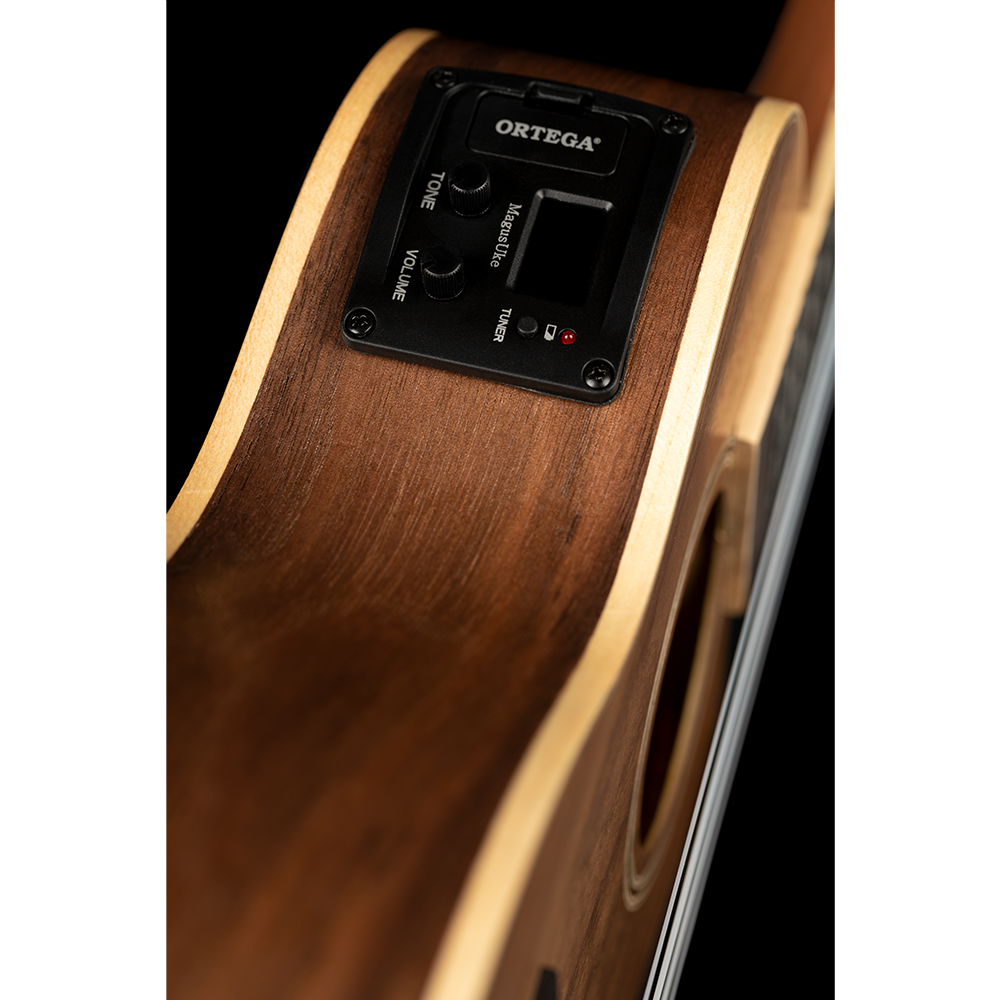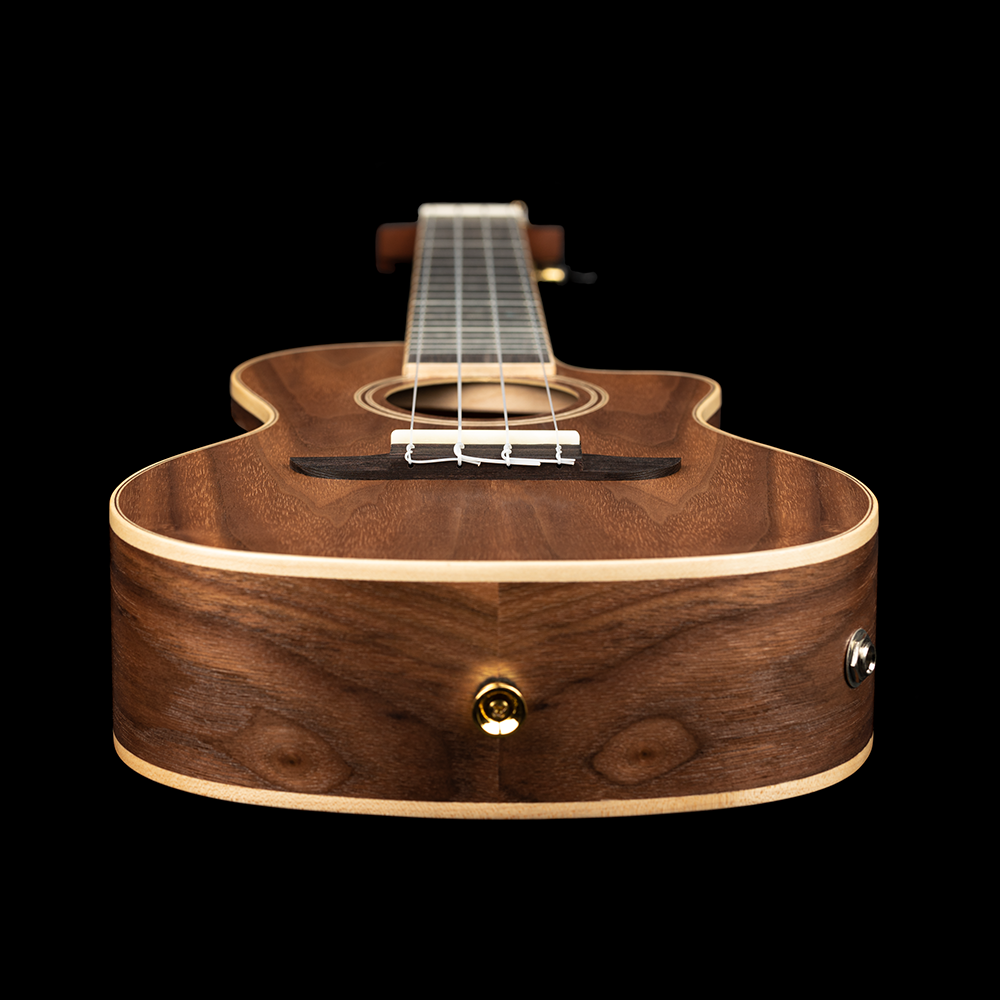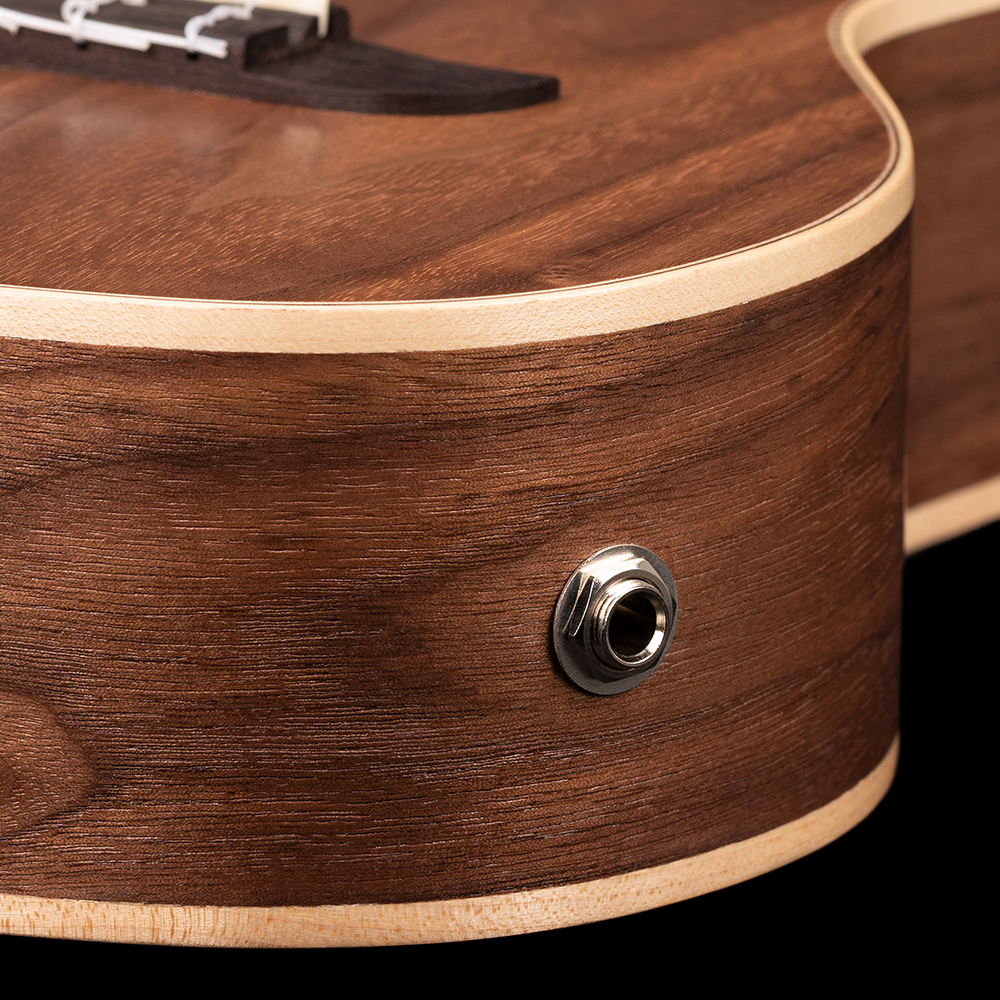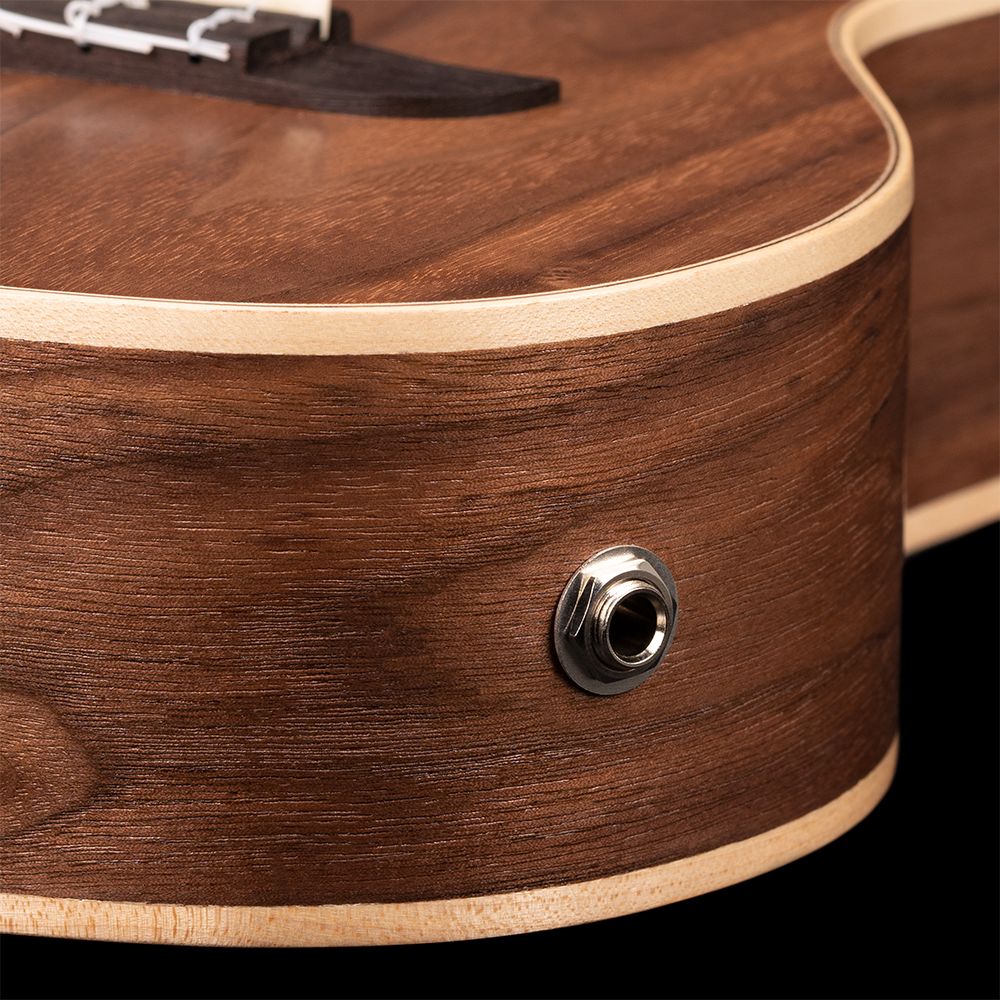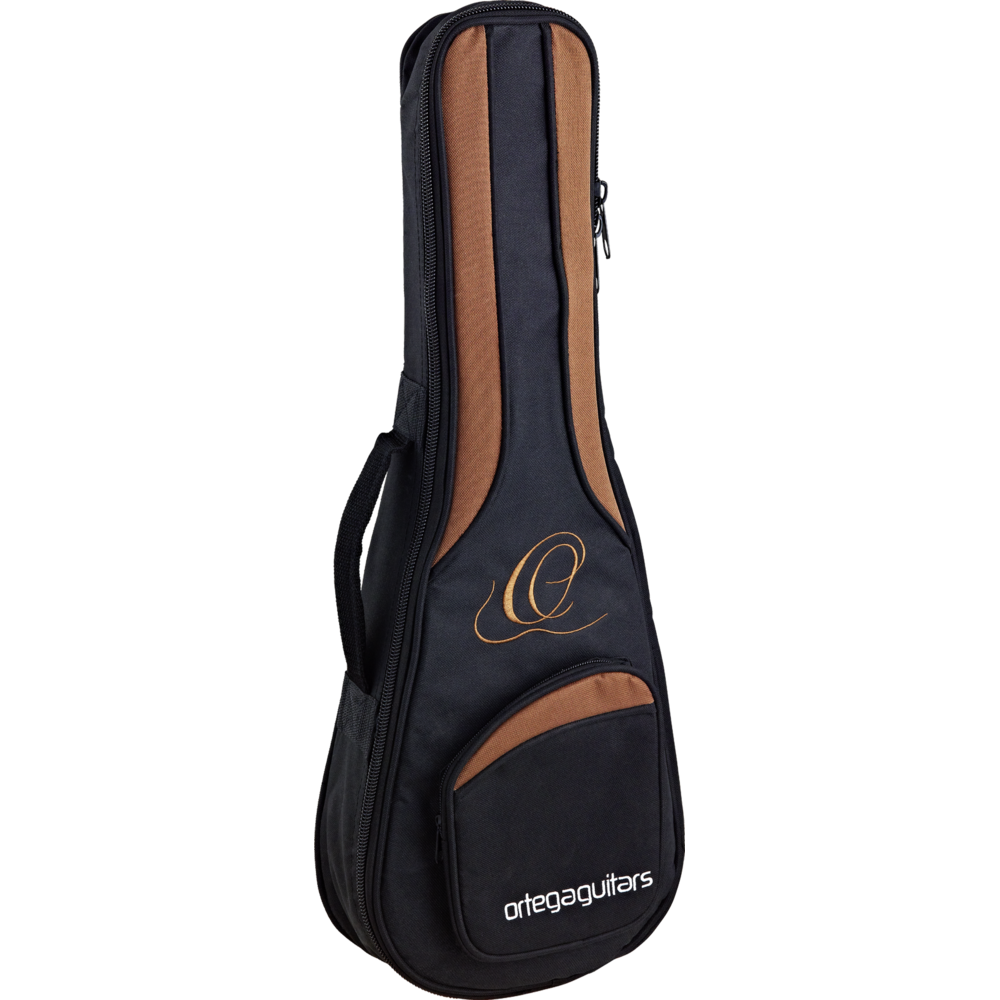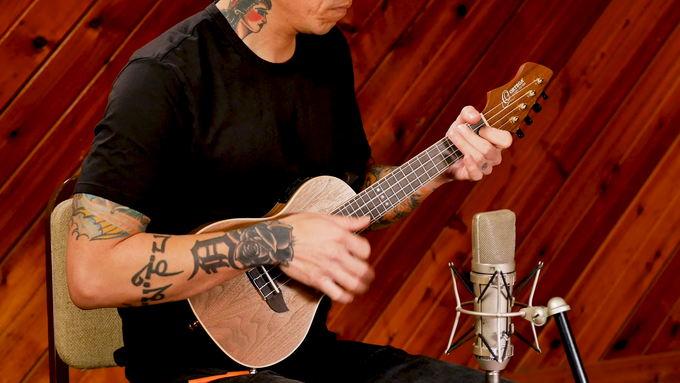 Horizon Series
Concert Ukulele Walnut Natural - RUWN-CE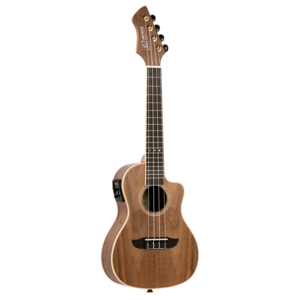 Horizon Series
Concert Ukulele Walnut Natural - RUWN-CE
The Horizon series puts a modern, edgy take on a classic ukulele design. Choose from a variety of tonewoods and exciting colors, with or without electronics.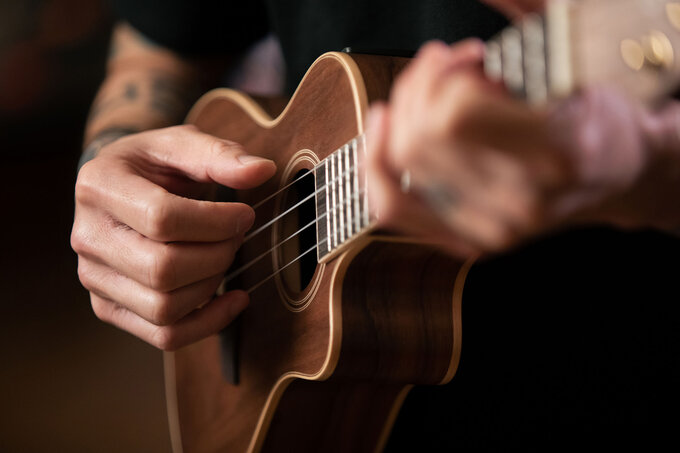 The scenic route type
What if "traditional" isn't really your style?
You don't have to flip something classic on its head to modernize it. Take a ukulele for example. It's an instrument with instantly recognizable sound—crisp highs, warm mid-range tone and a pleasant, mellow volume.
Of course, most people naturally think of the beach or a sunny meadow when they hear one.
And while you may envision live concerts instead, you're probably not going to completely shred on a ukulele, although we're SURE those videos exist somewhere.
But traditional ukuleles can stand to use a little bit of that edge in their look to cultivate a certain style, so we entertained some ideas.
How would a reverse headstock with inline tuners work on a ukulele? Could the position dots be used differently to add a subtle jolt of personality? A few tweaks and wow ... things were looking sharp.
Our family business
We're based in the small town of Gutenstetten, Germany. At Ortega Guitars, our family-owned business operates around the idea that classics are classics but there's always room for fresh creativity.
Designed in Germany with noticeably modern elements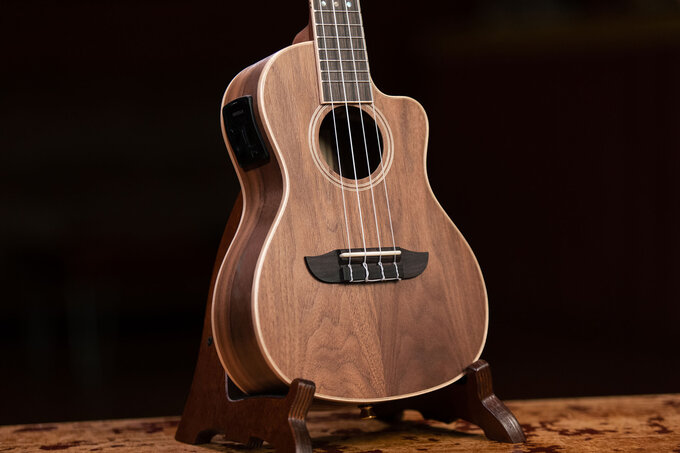 Walnut with open pore finish
The walnut top, back and sides with okoume neck yield a bright and balanced sound that's full of clarity, depth and great mid-range presence.
We used Techwood for the fretboard and bridge as a composite alternative to rosewood that's highly durable with a slick look and smooth feel.
Three lone outward facing position dots at the twelfth fret tastefully accent the fretboard, and a full set of dots run down the side.
Beautiful, natural wood grain comes through with the open pore finish for a refined and photogenic vibe.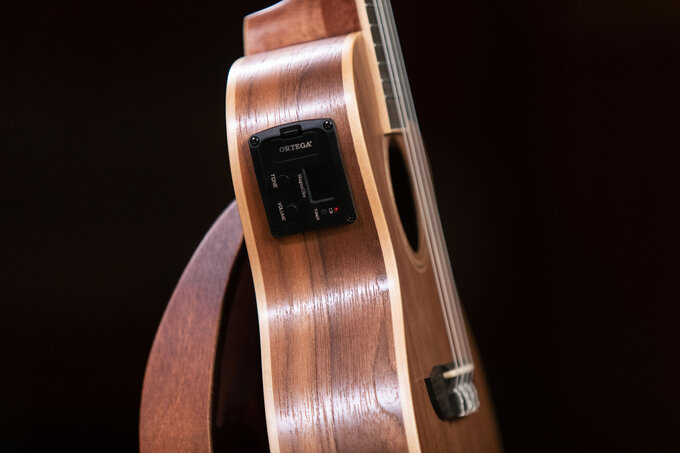 Featuring a MagusUke preamp/pickup system with built-in tuner and quarterinch output jack, you can give your sound a boost in any setting.
Volume and tone dials allow you to easily mix your sound, and the built-in tuner is made for convenience with pinpoint accuracy.
On the side bottom is a quarter-inch output jack to send your signal to any amplifier or PA system (cables not included).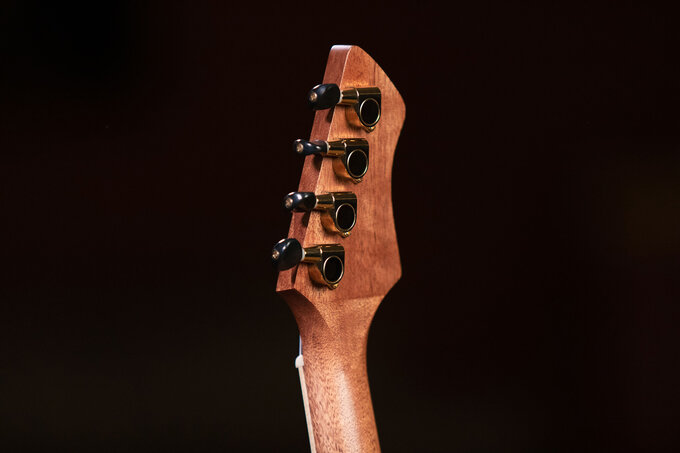 Reverse headstock and inline tuners
By far, the most striking feature is our reverse headstock. This style of headstock on a ukulele is not found anywhere else, and we chose it to give our Horizon Series a unique, sharp look.
Die-cast gold plated inline tuners add to the appearance by matching perfectly with the exquisite wood finish while giving the strings straight alignment from the nut.
These tuners are topped with black buttons.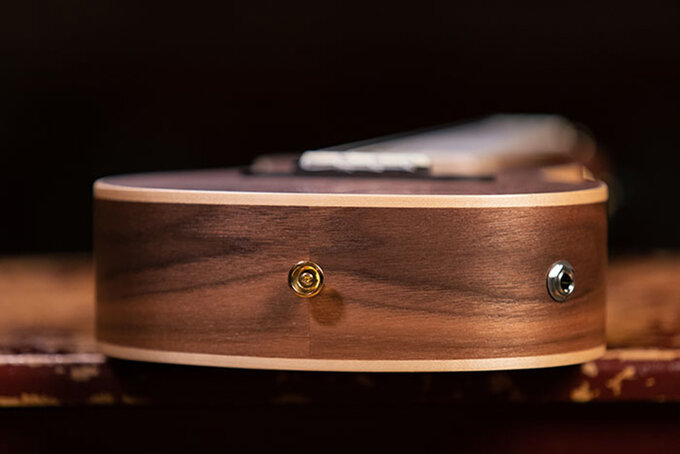 The concert size (scale 376 mm) blends crisp string articulation with full tonal development from the 68 mm deep body for a radiant ukulele sound that can be used in virtually any setting.
The Horizon Series concert ukulele is equipped with four strings (high G tuning: G,C,E,A). These white nylon strings are designed for warmth and punchy tone.
Made in Italy, the strings were developed in cooperation with the world-famous Italian ukulele string maker, Aquila.
Horizon Series
The Horizon series puts a modern, edgy take on a classic ukulele design. Choose from a variety of tonewoods and exciting colors, with or without electronics.
Features:
Walnut top, satin open pore finish
Walnut back & sides, satin open pore finish
Reversed headstock, 4 in line
Okoume neck, satin finish
Maple top, bottom & fretboard binding
Tecwood fretboard & bridge
Ortega MagusUke electronics w/ tuner
Die-cast tuning machines, gold w/ black buttons
Deluxe gig bag included
Electronics:
Ortega MagusUke Electronics
Material:
Maple
Tecwood
Okoume
ABS
Walnut
Design:
Reversed
Laminated Top, Back & Sides