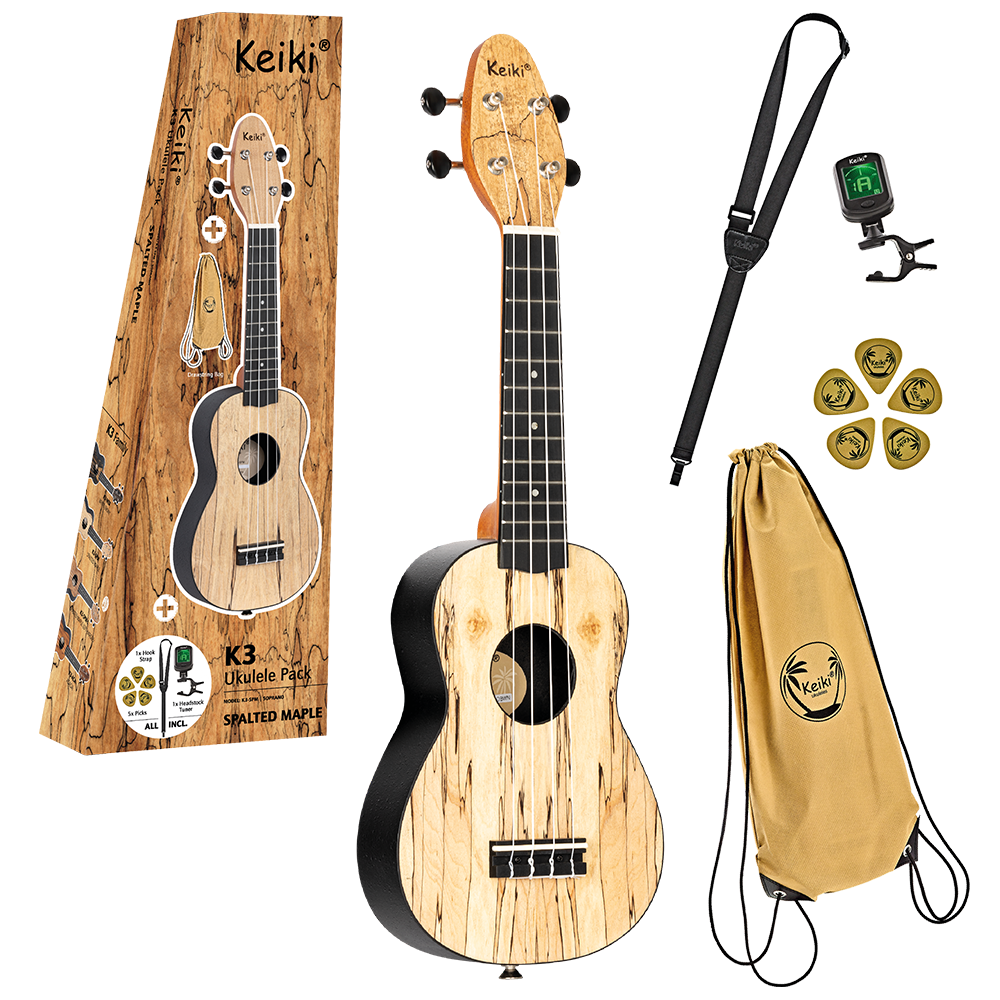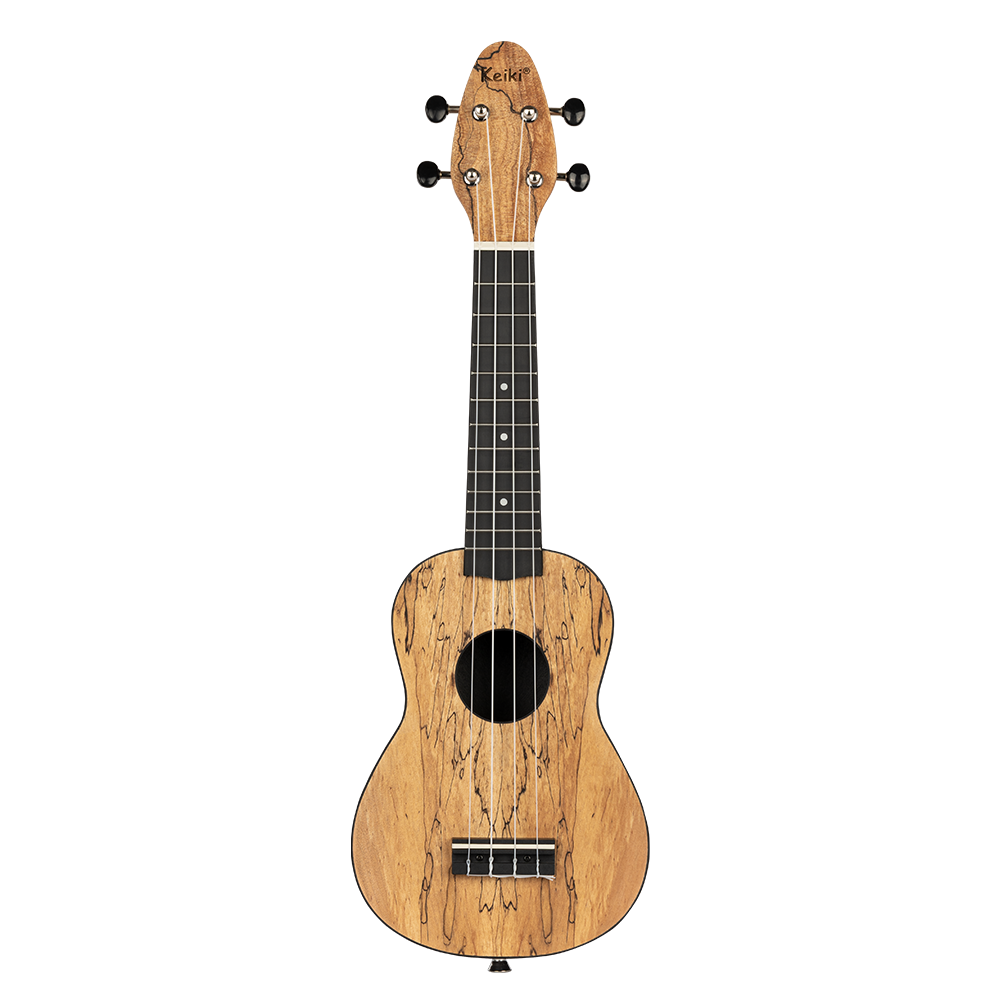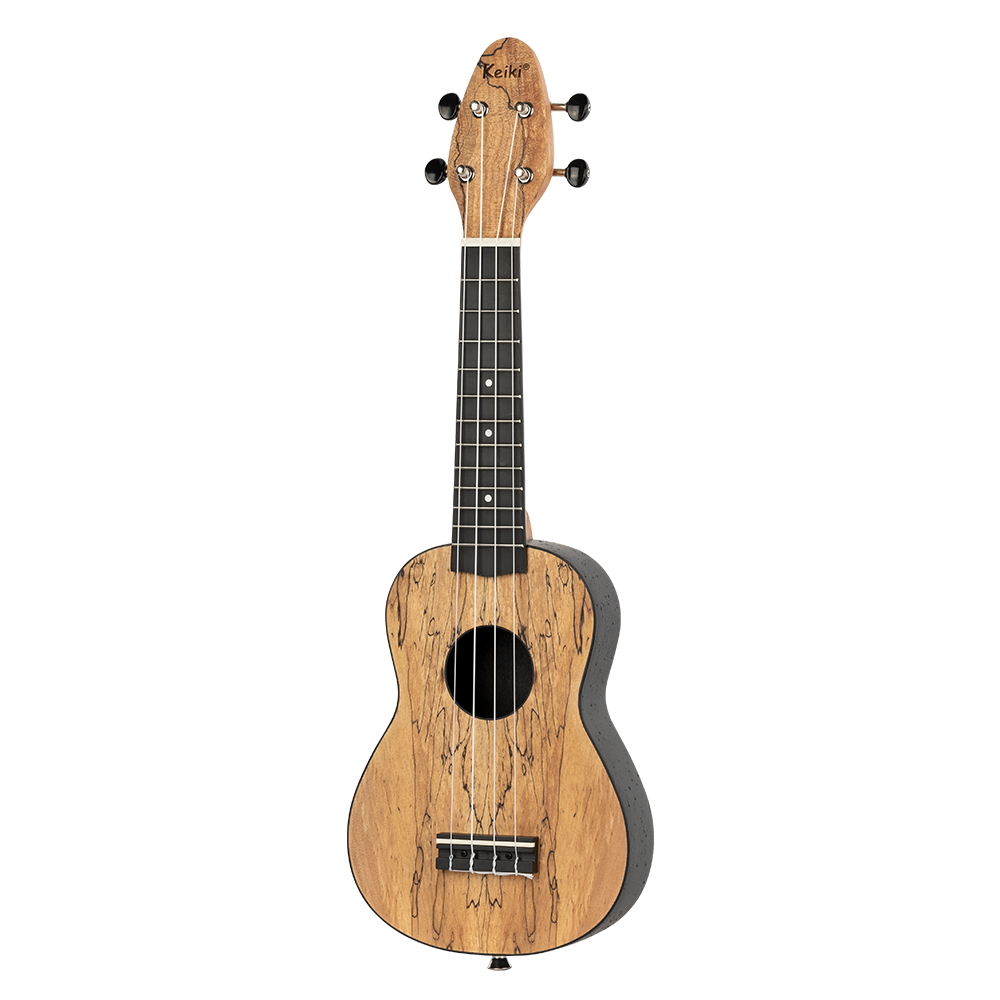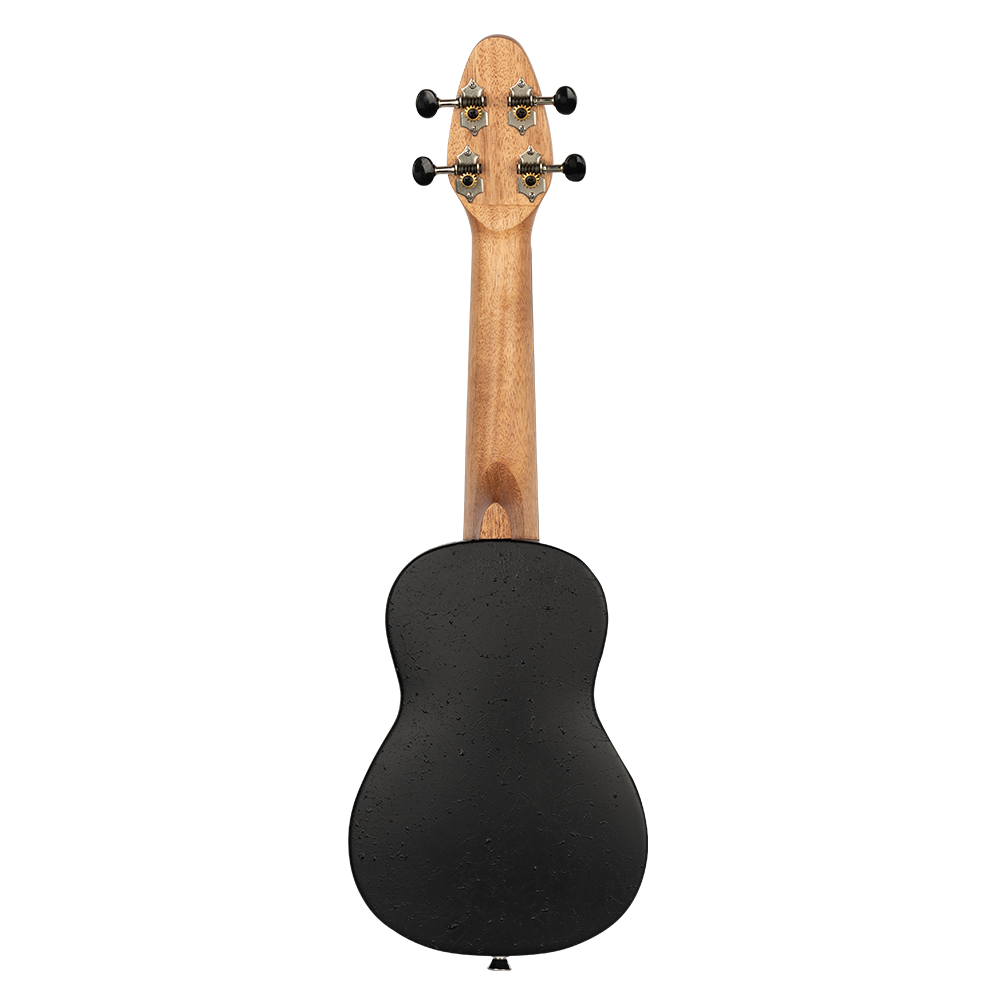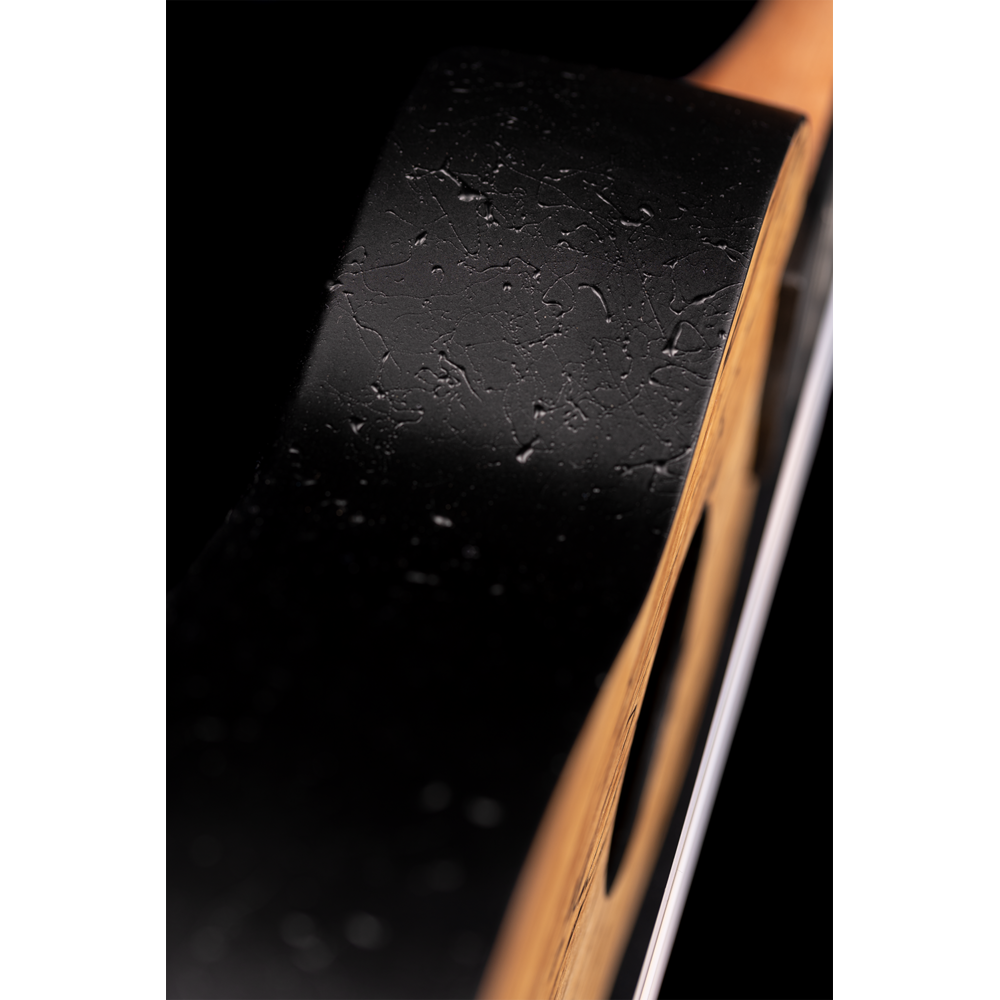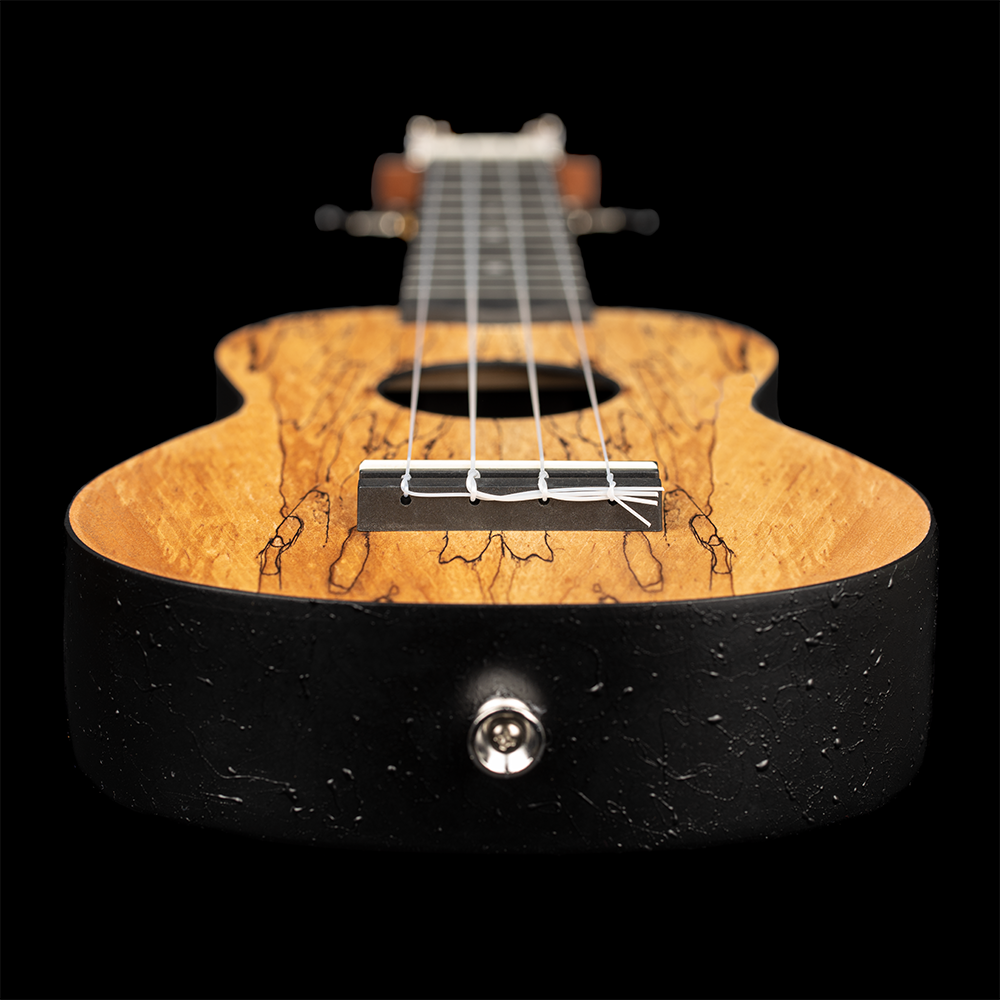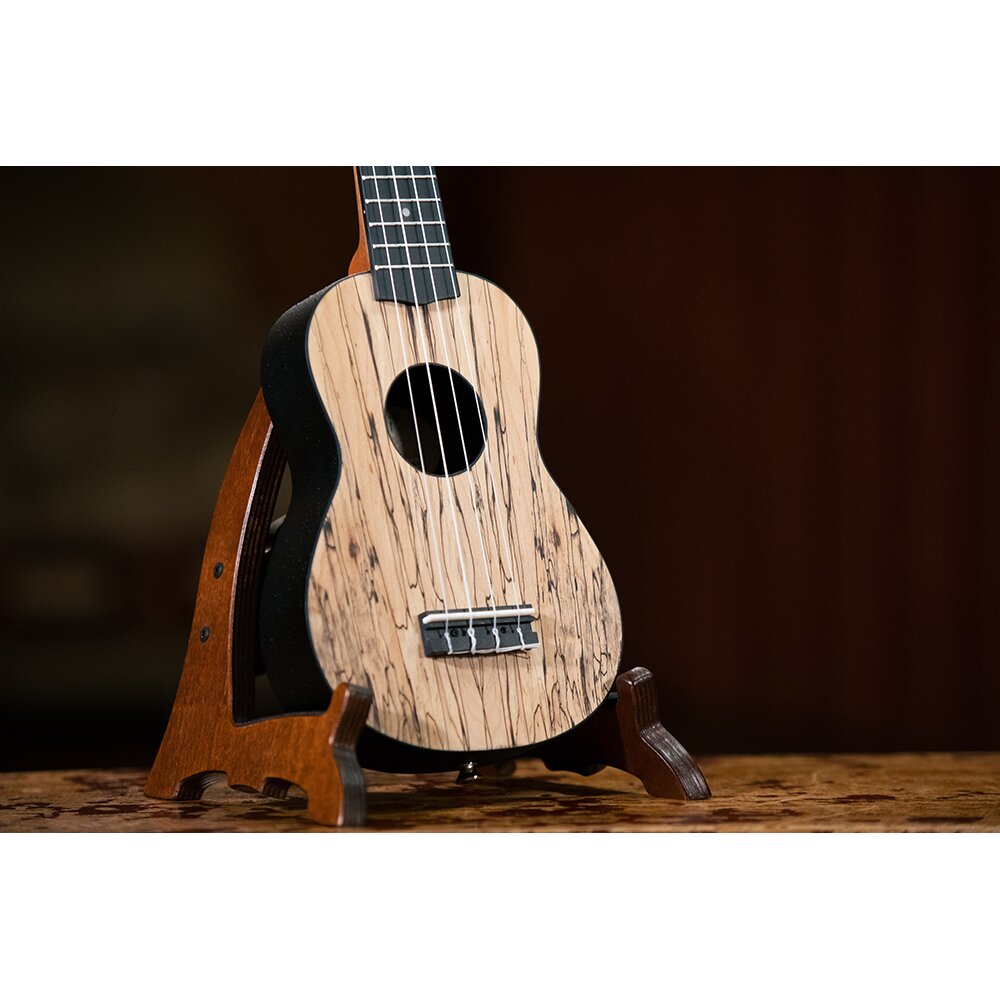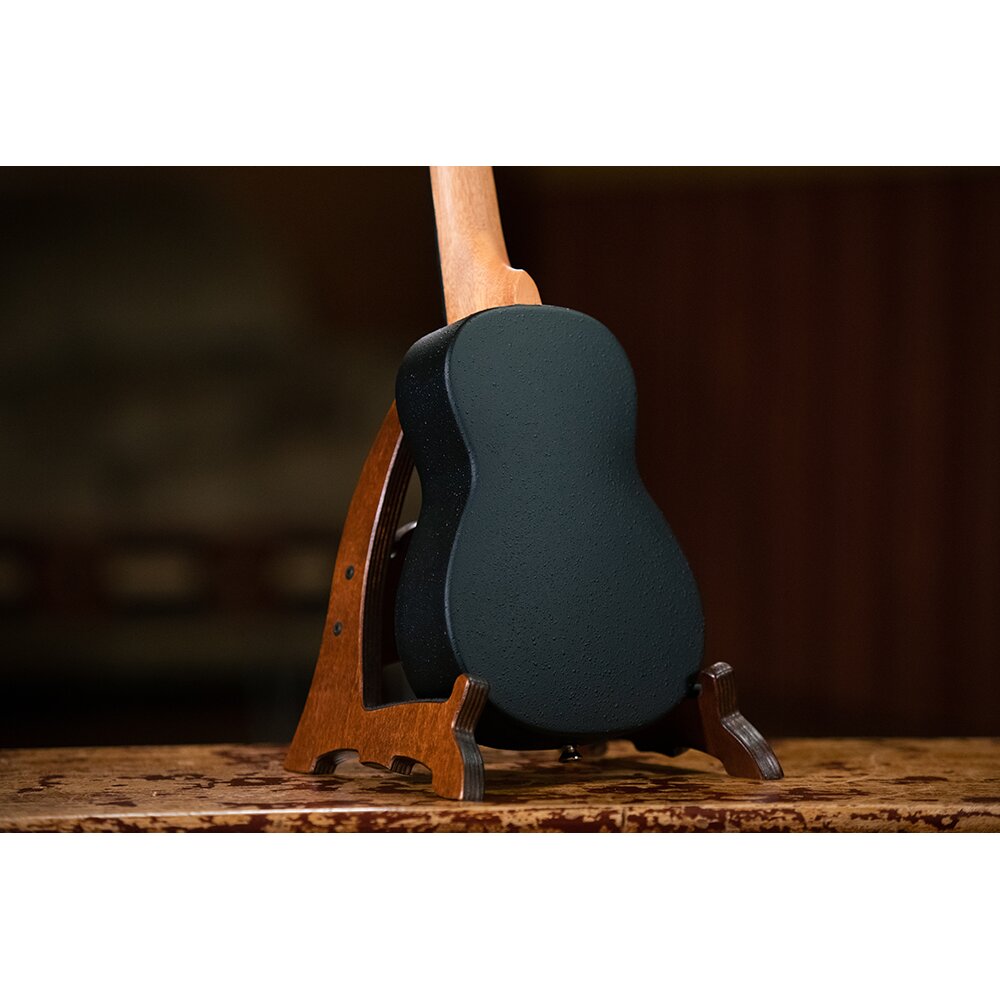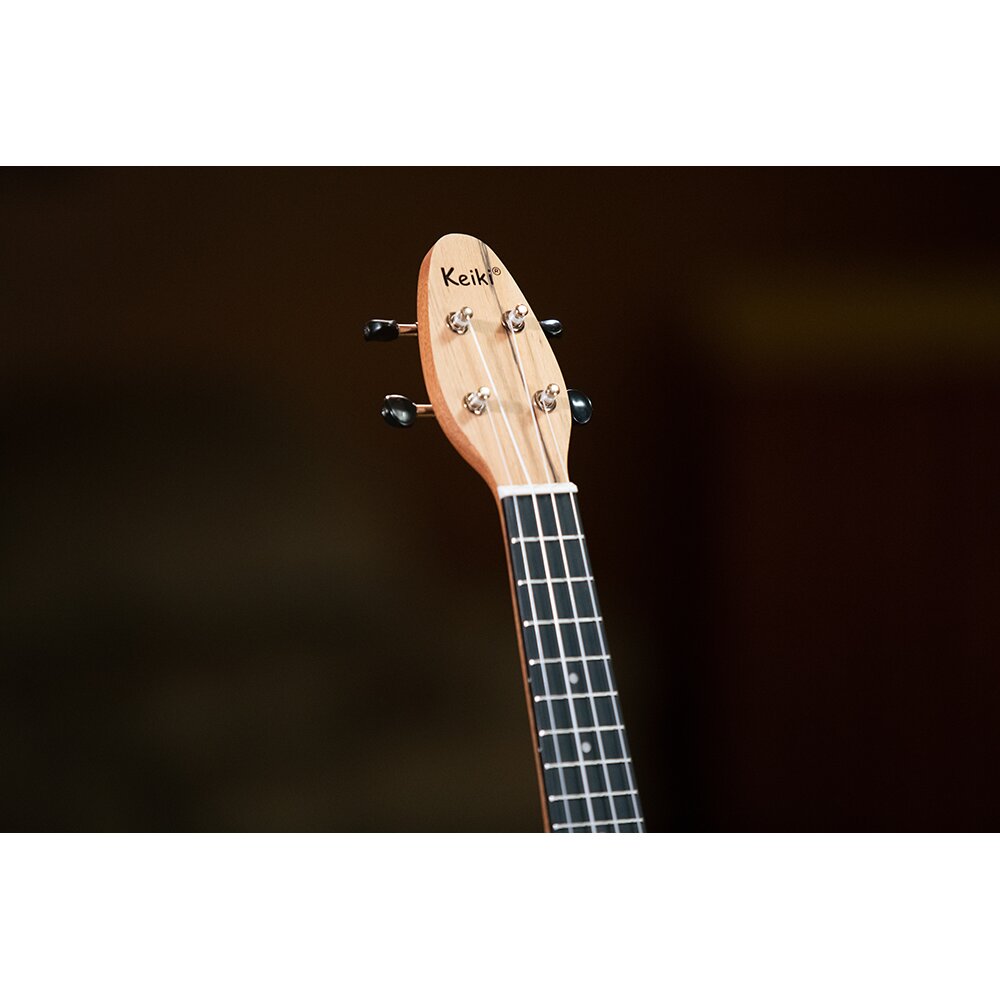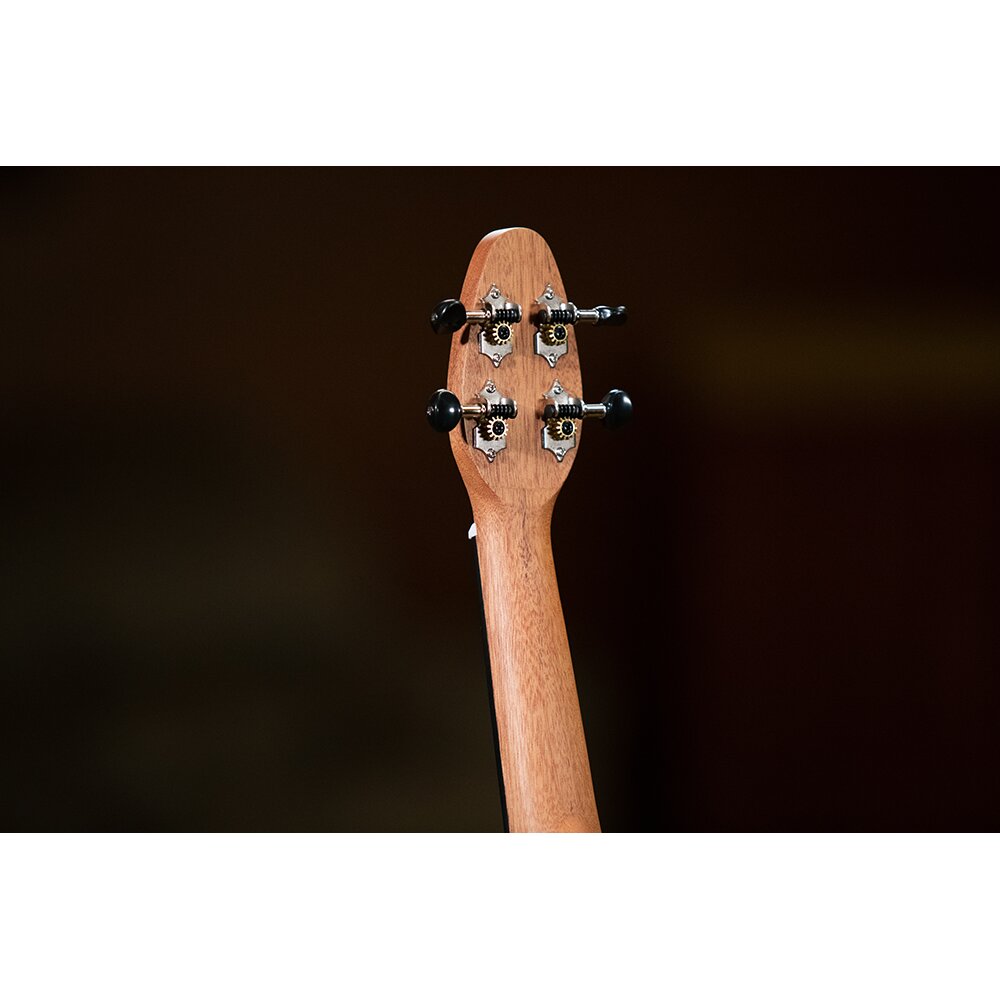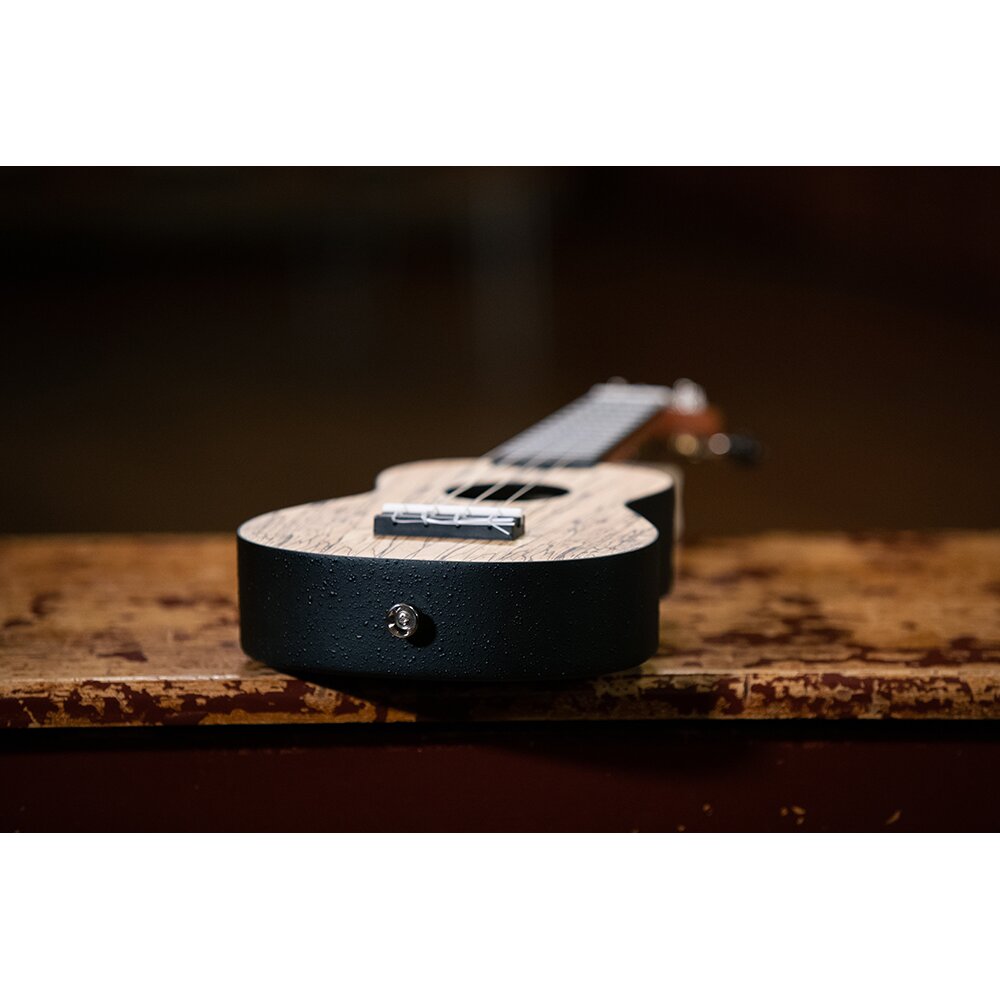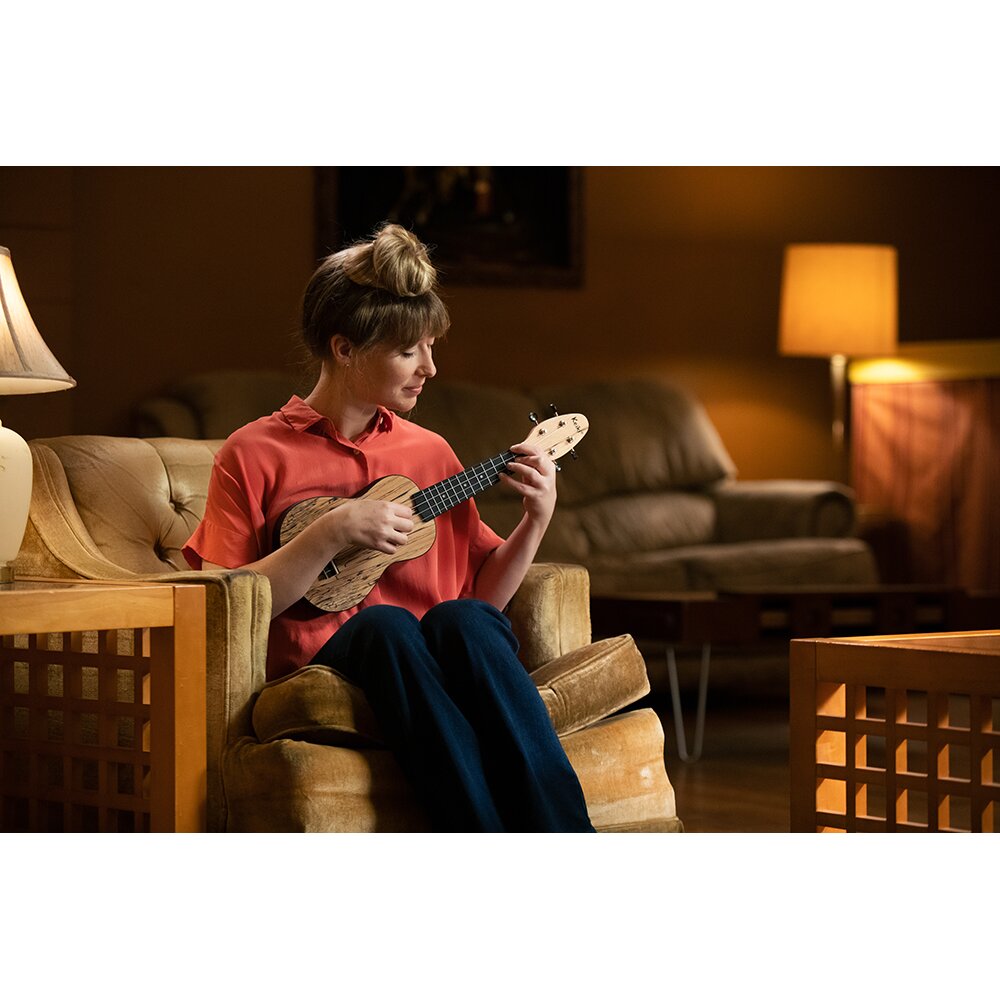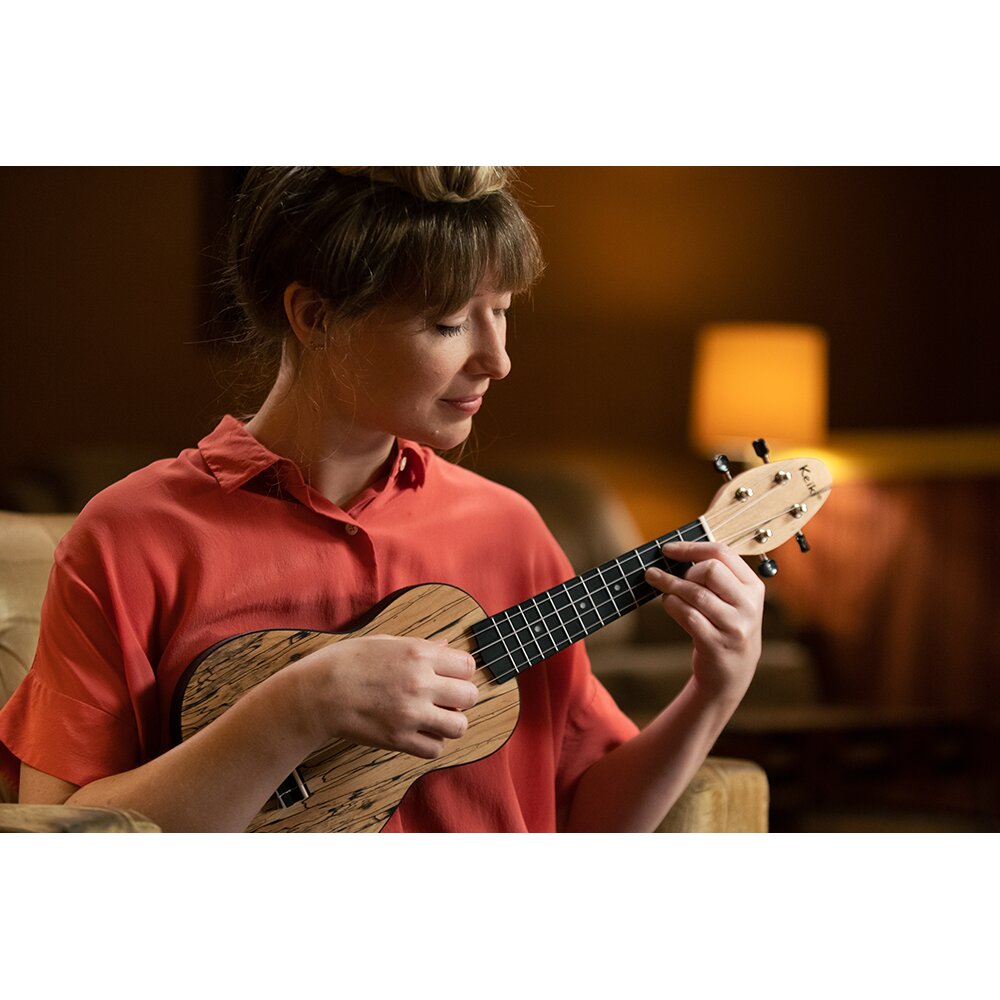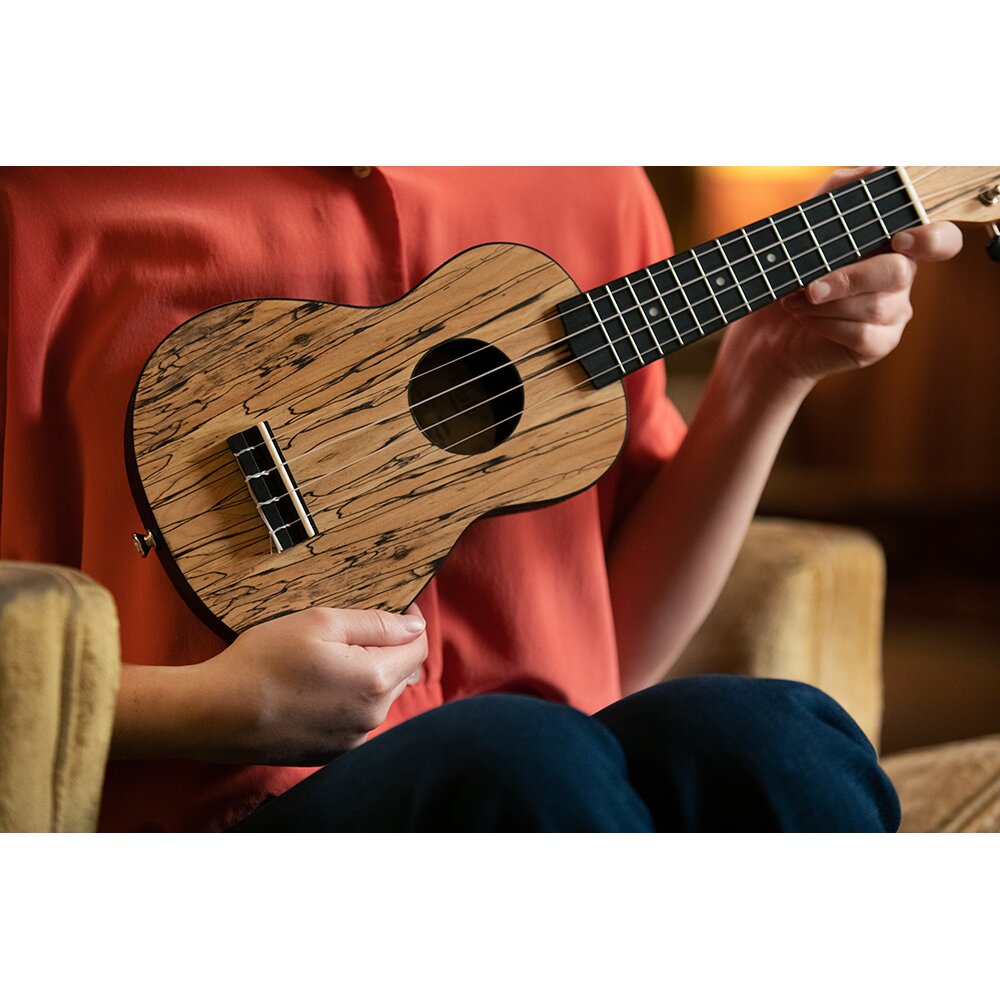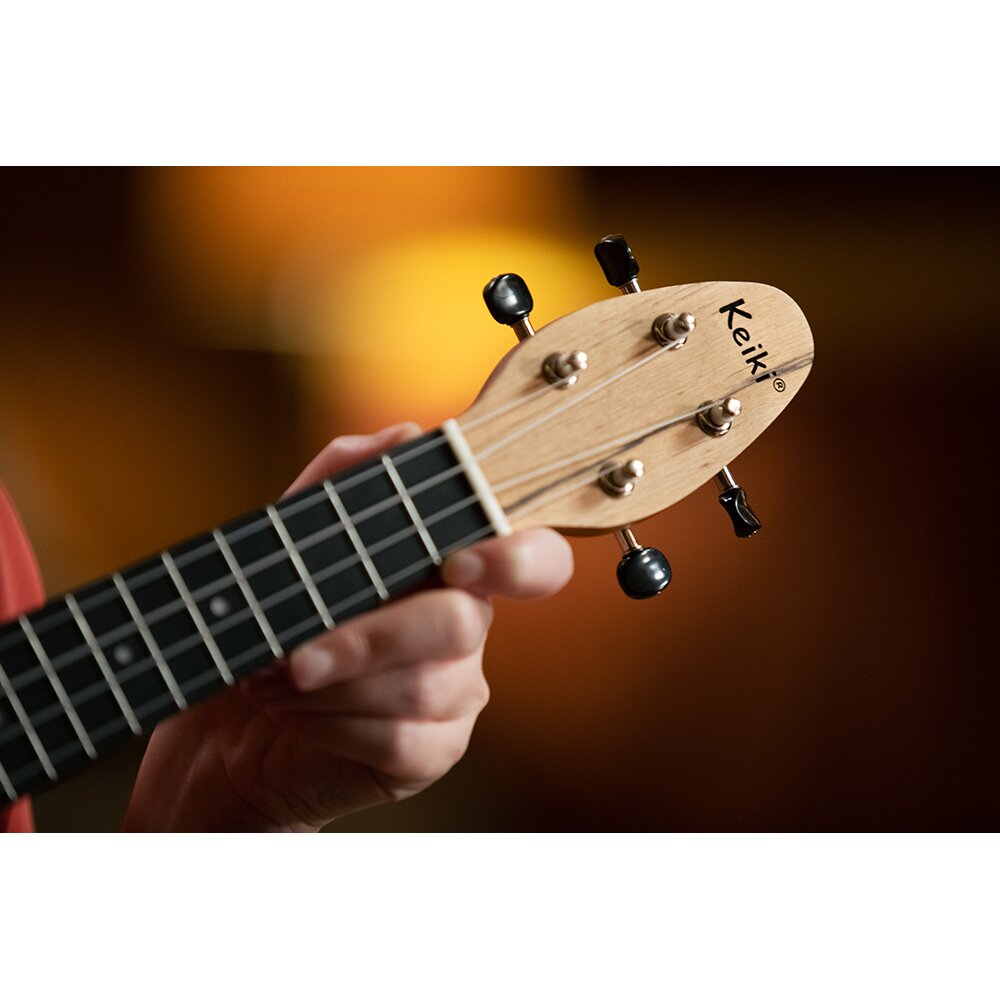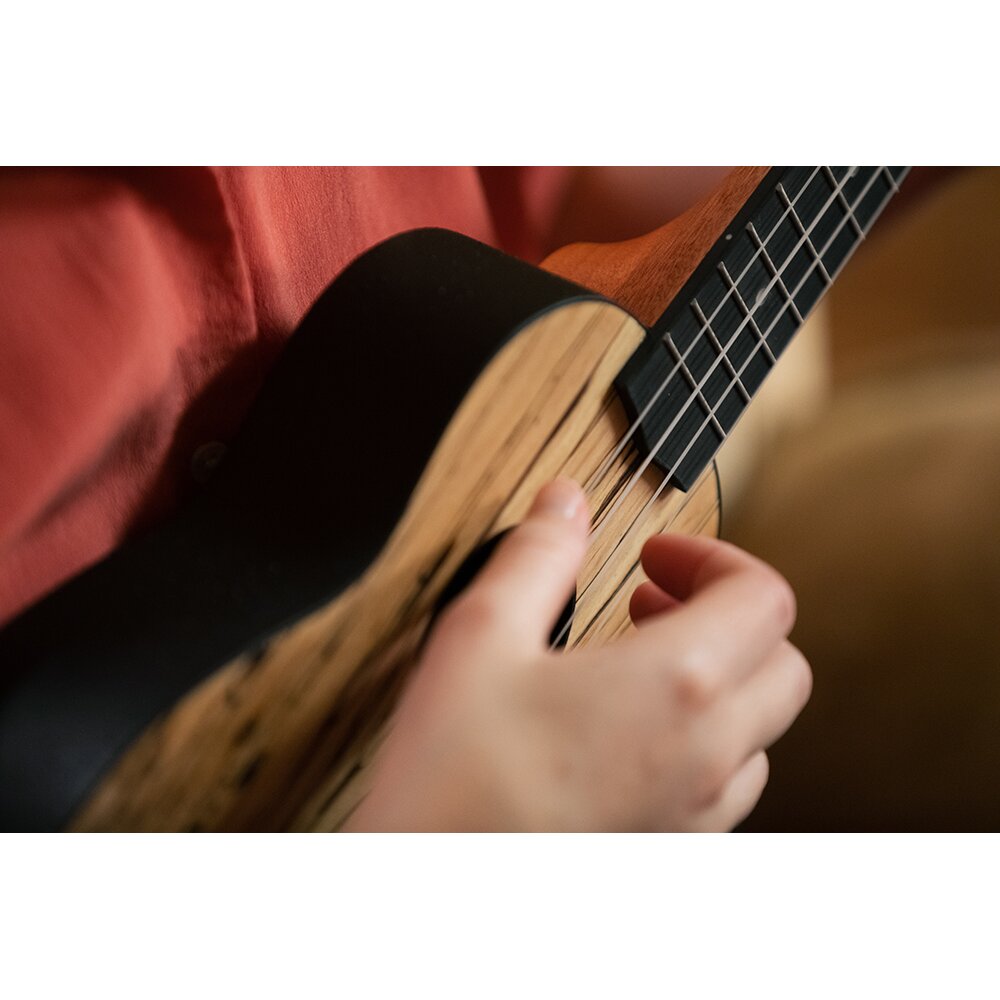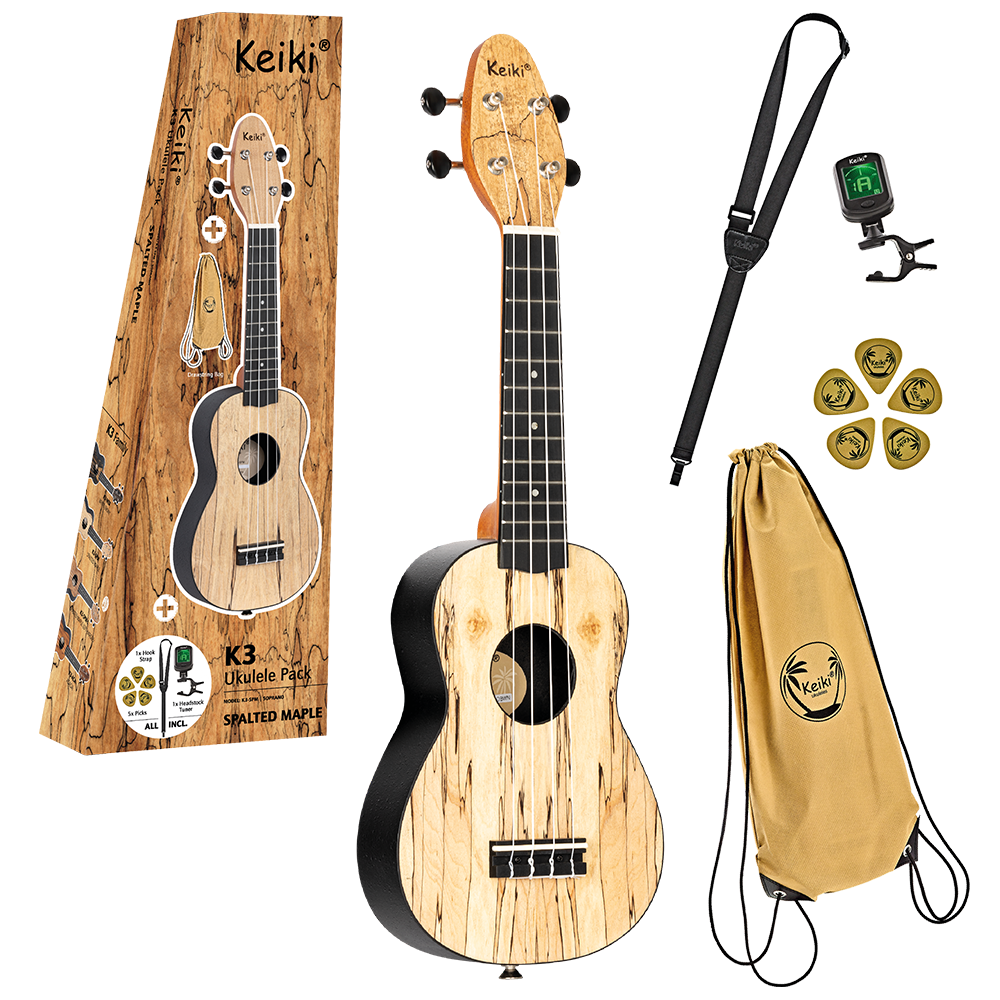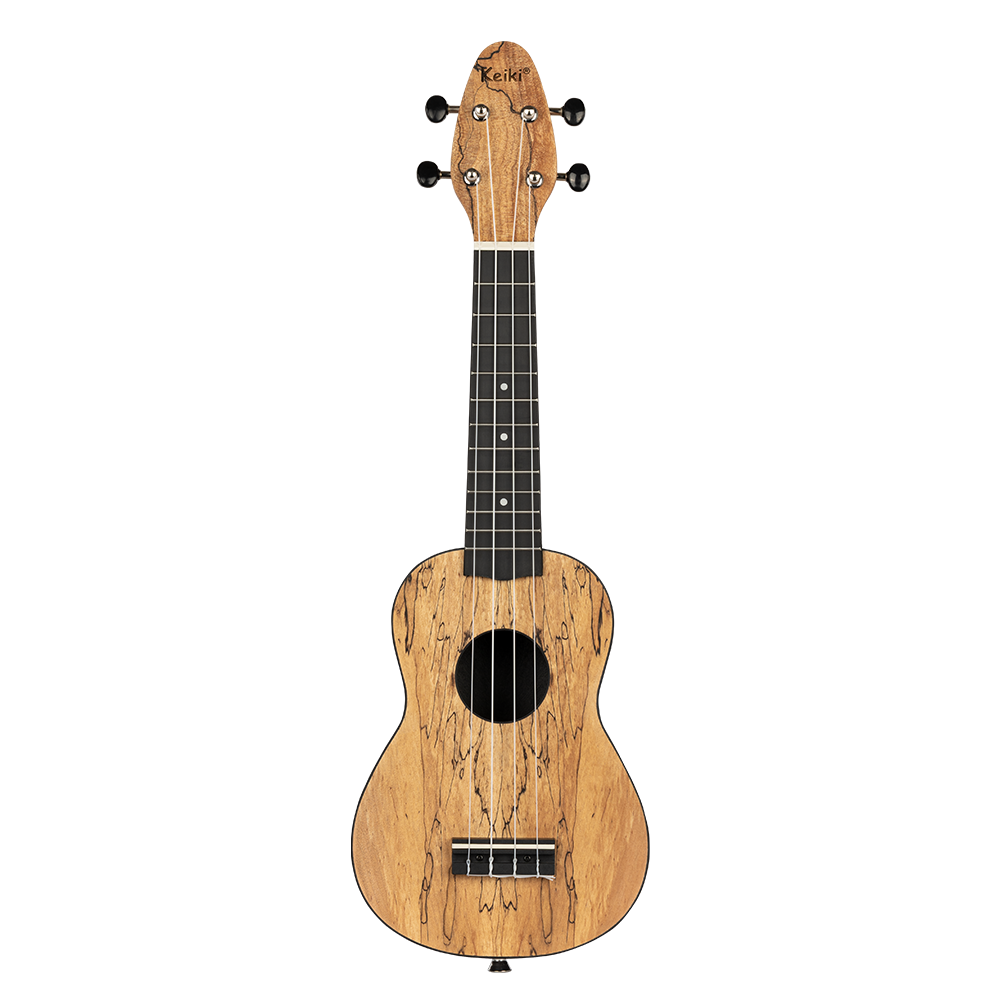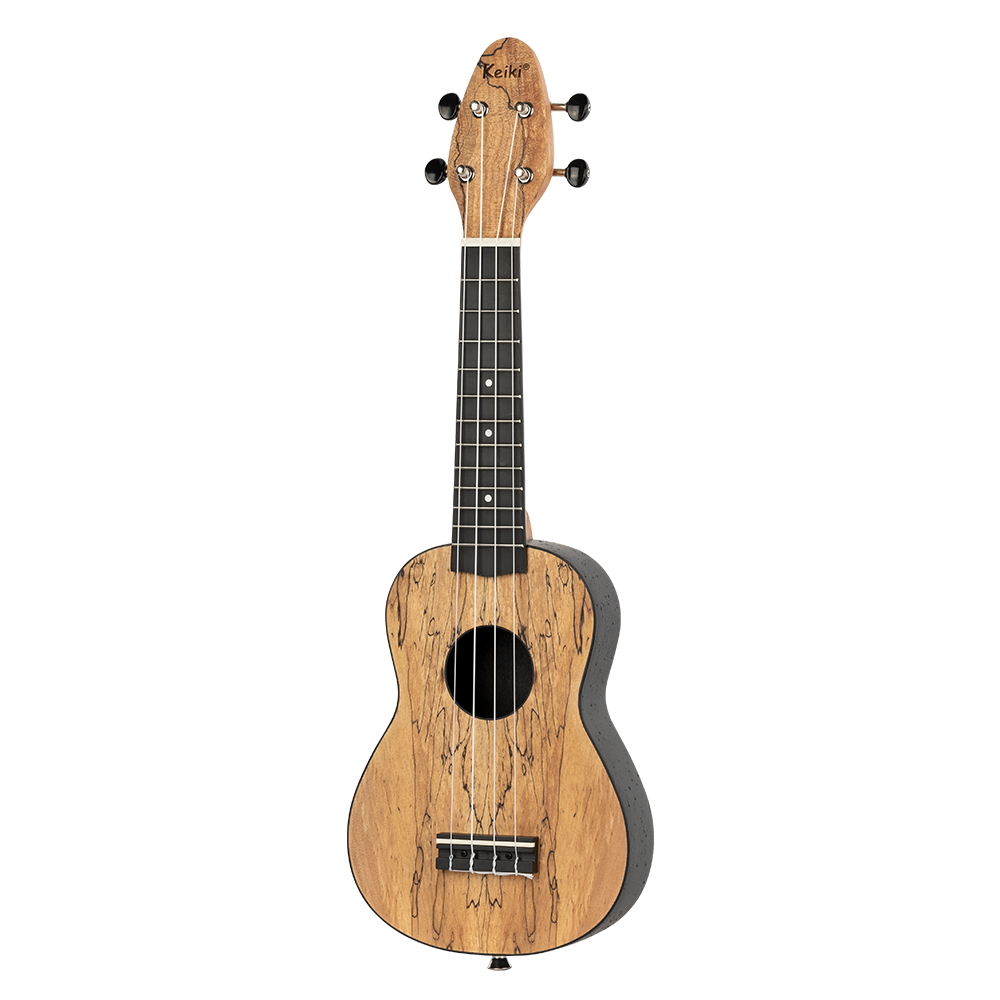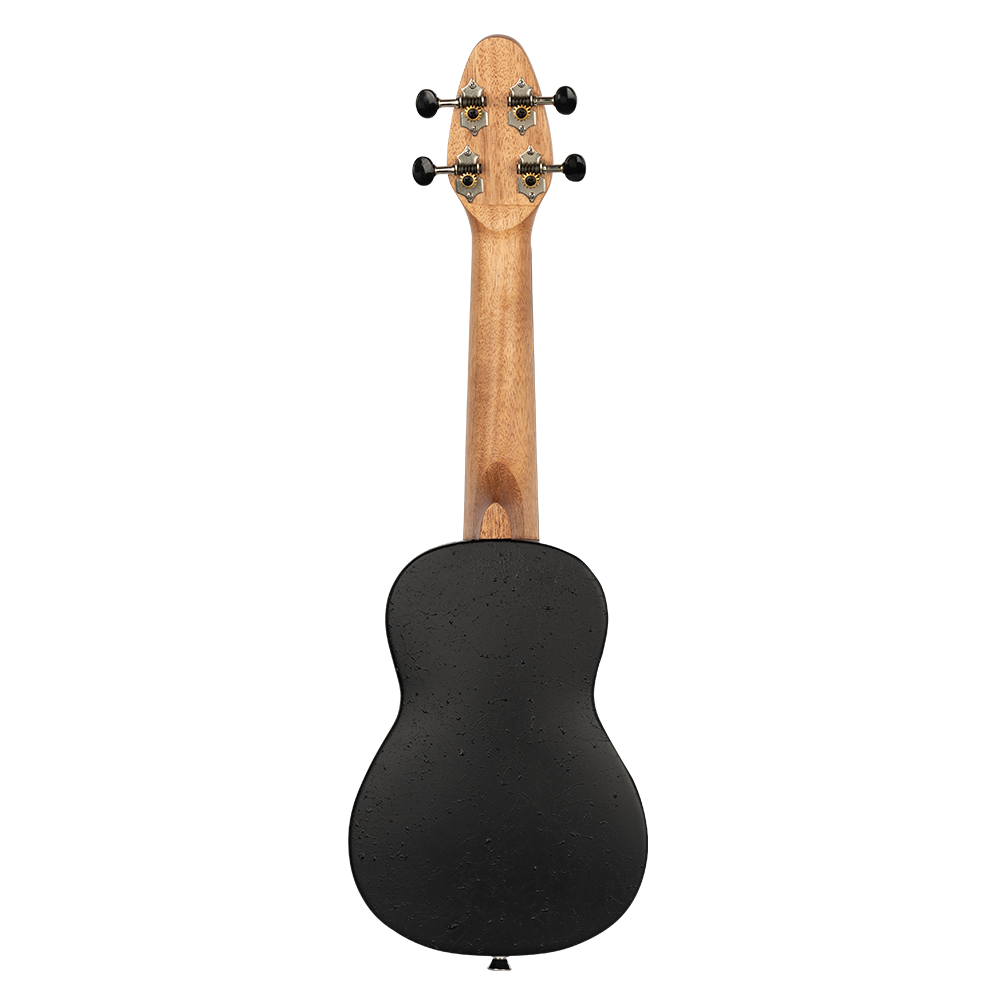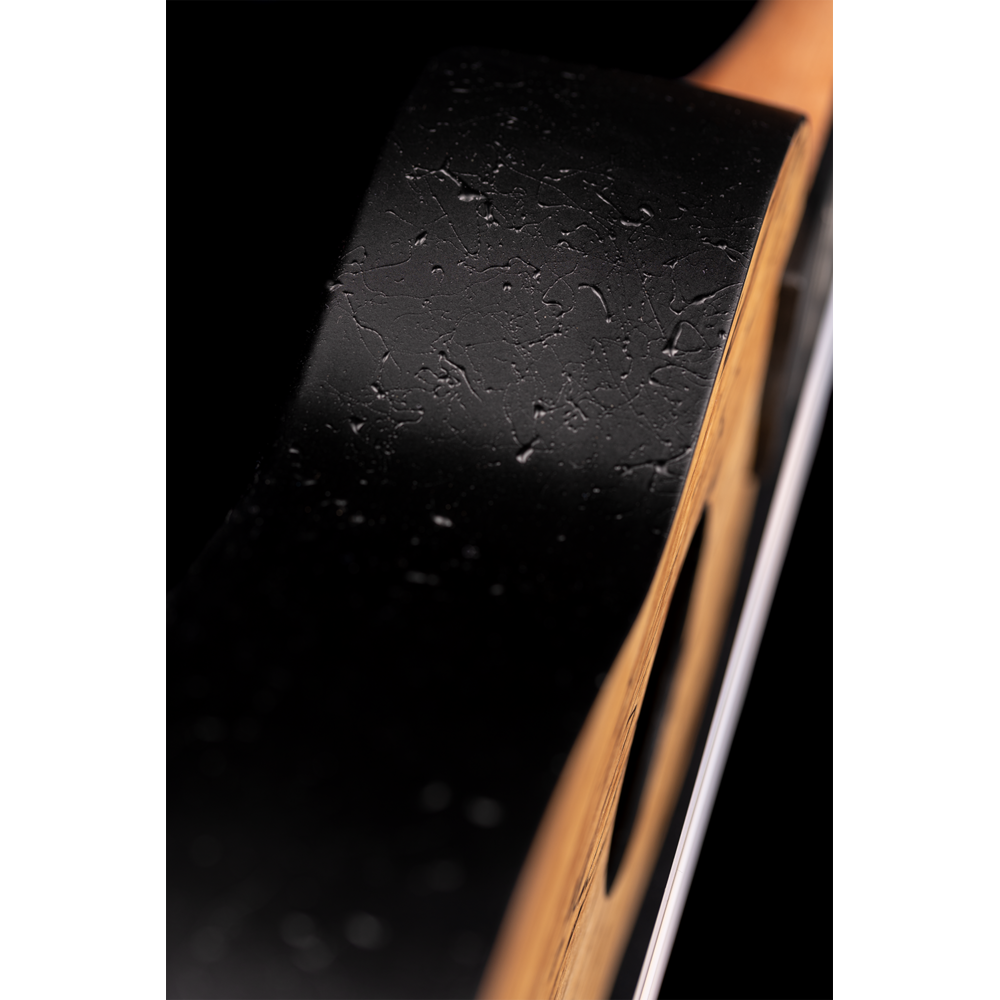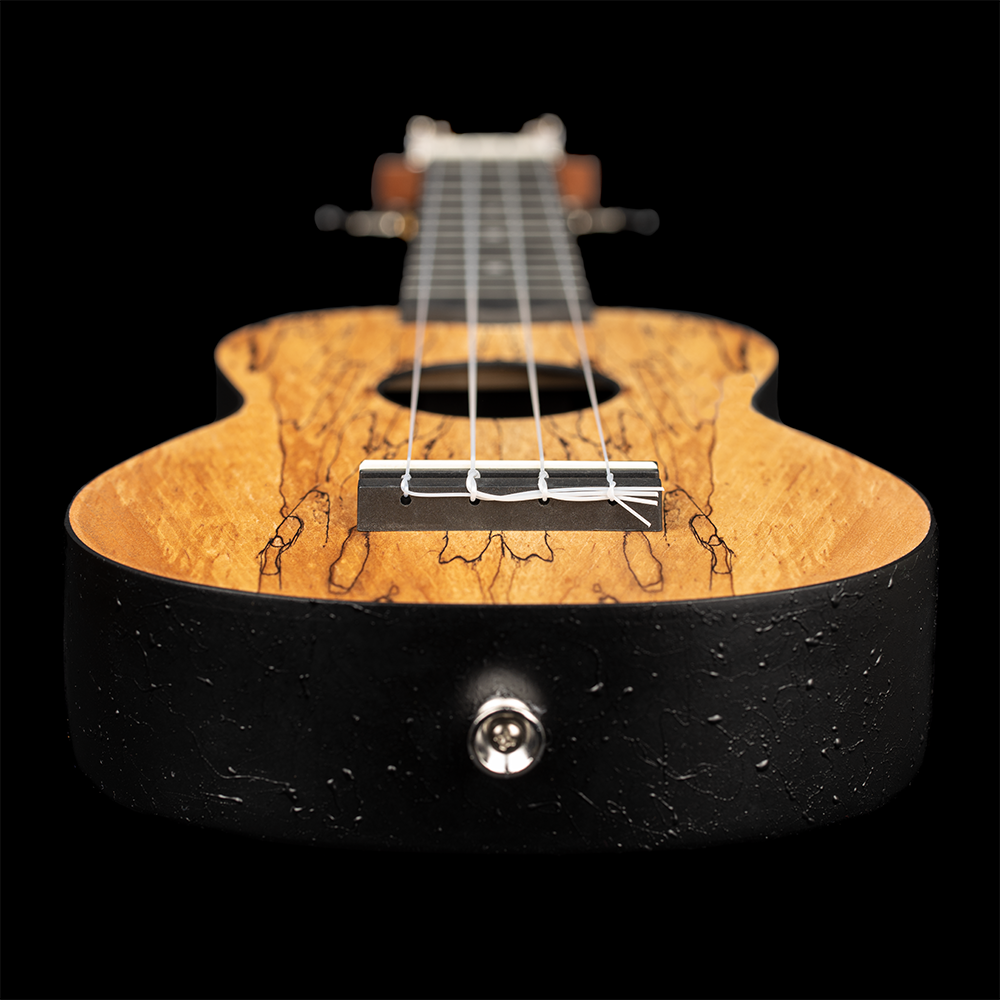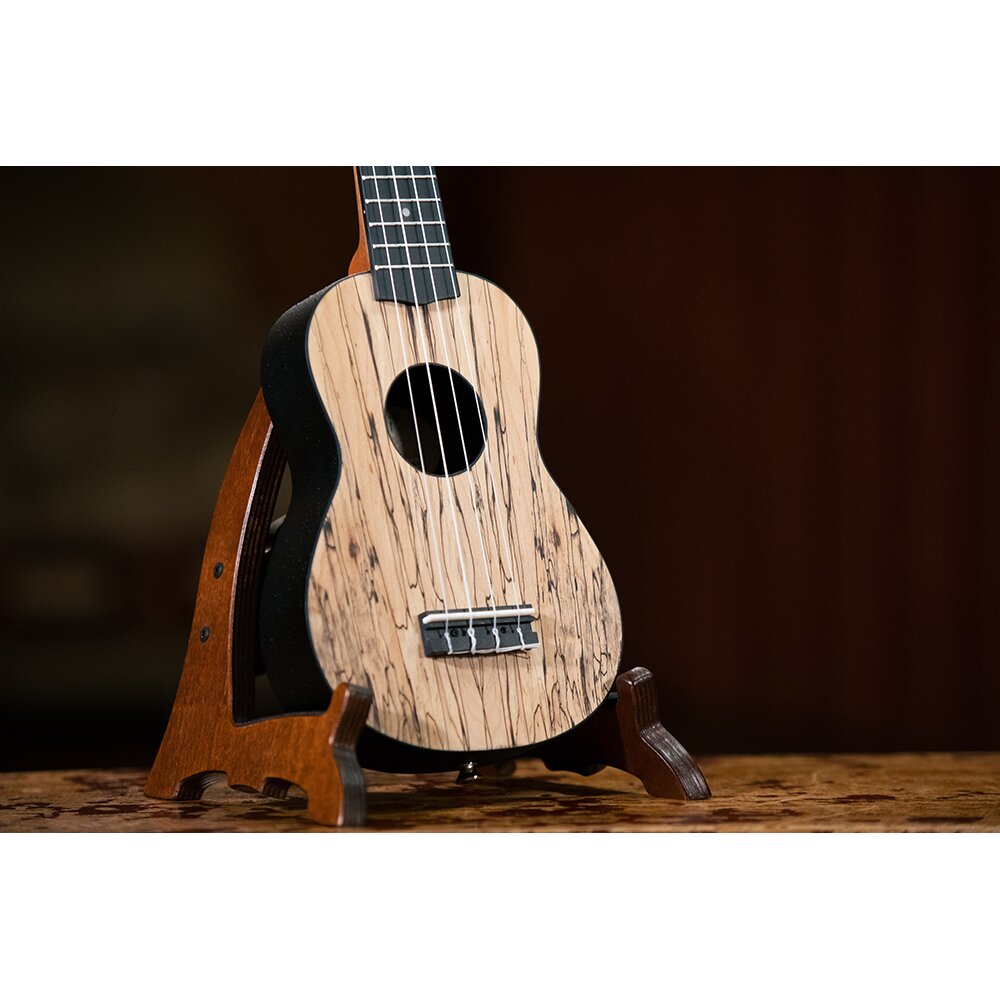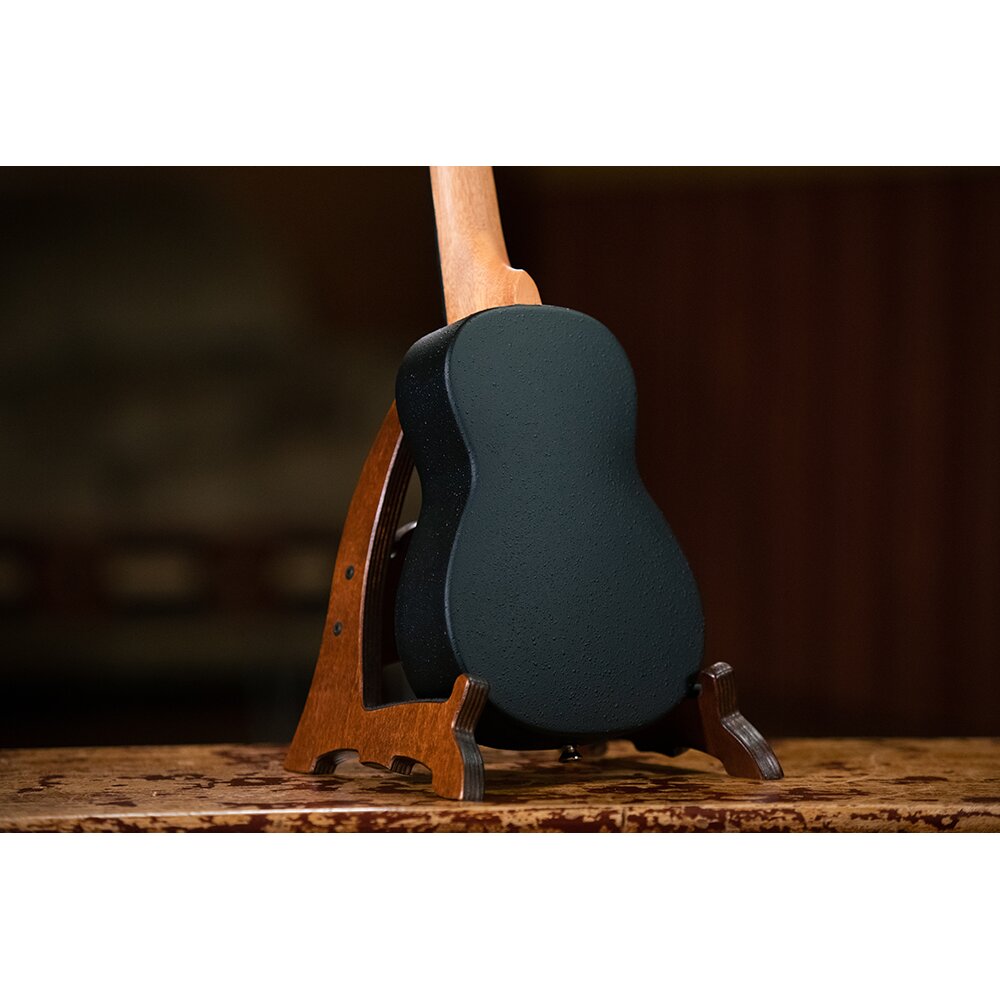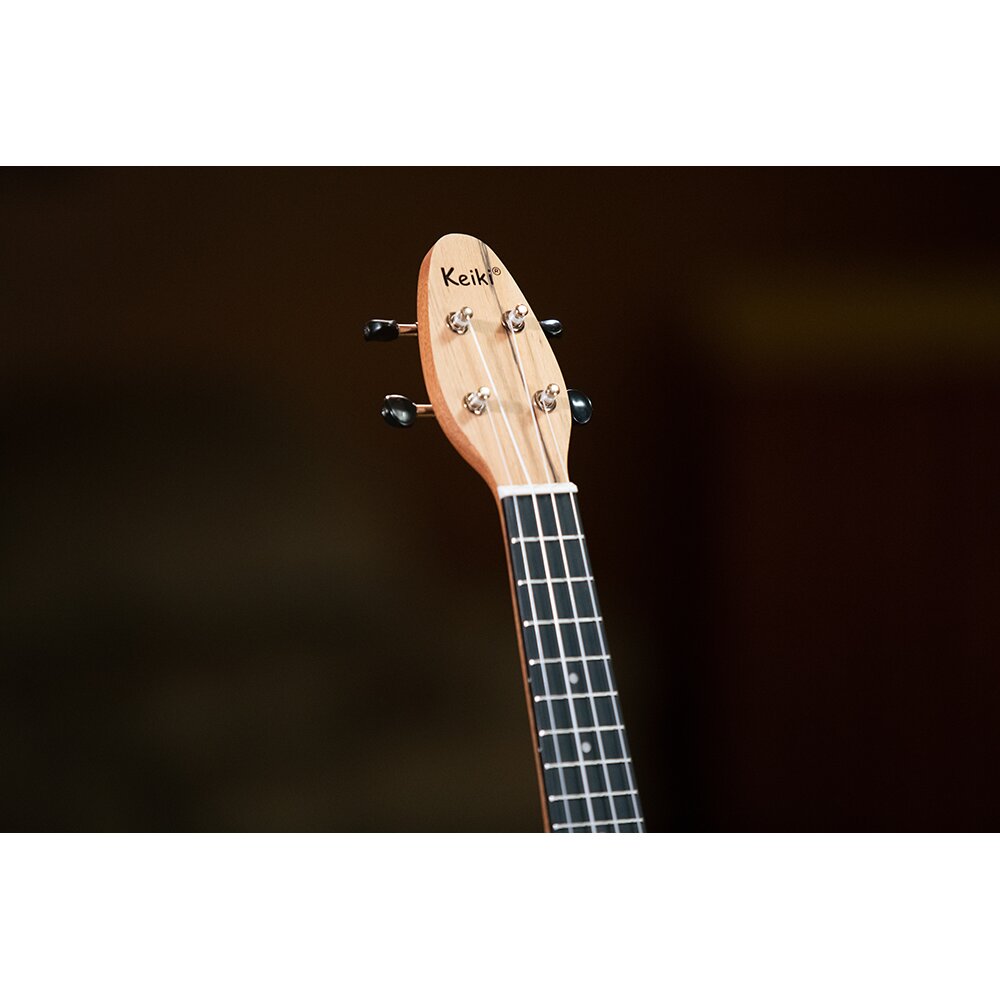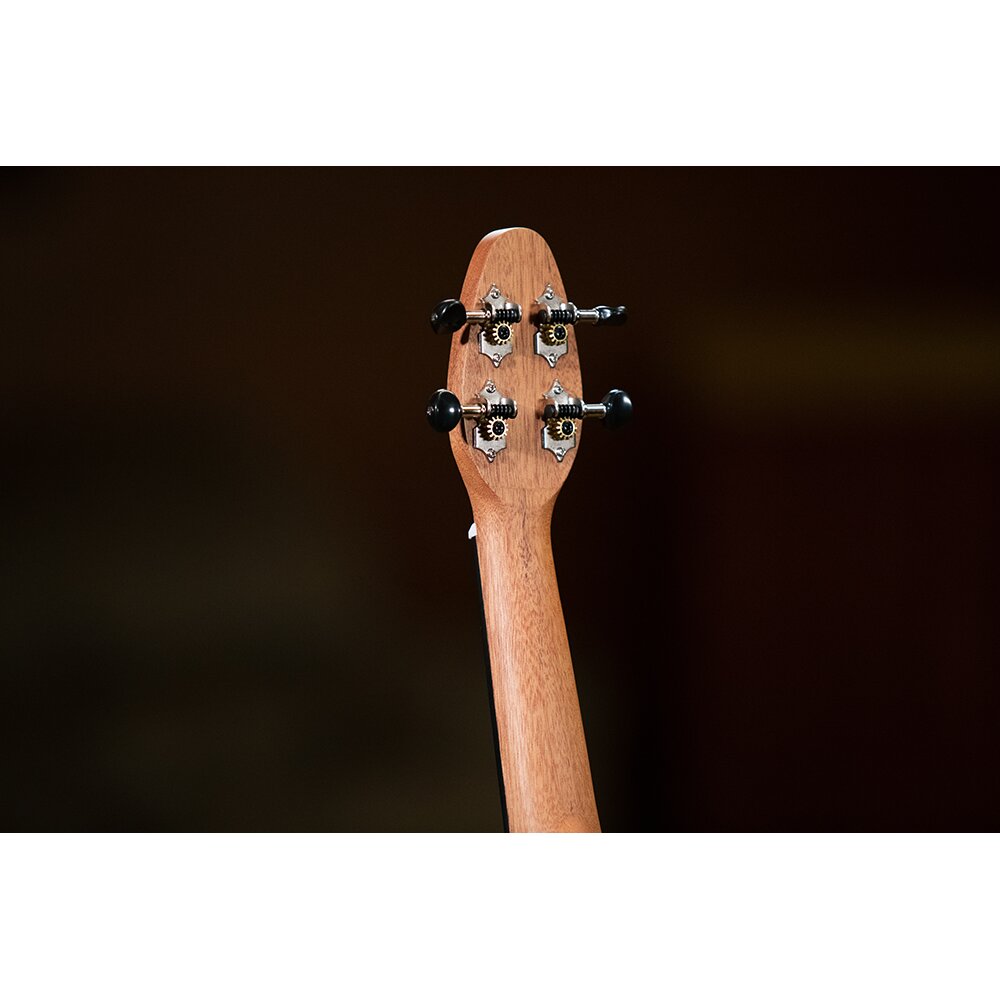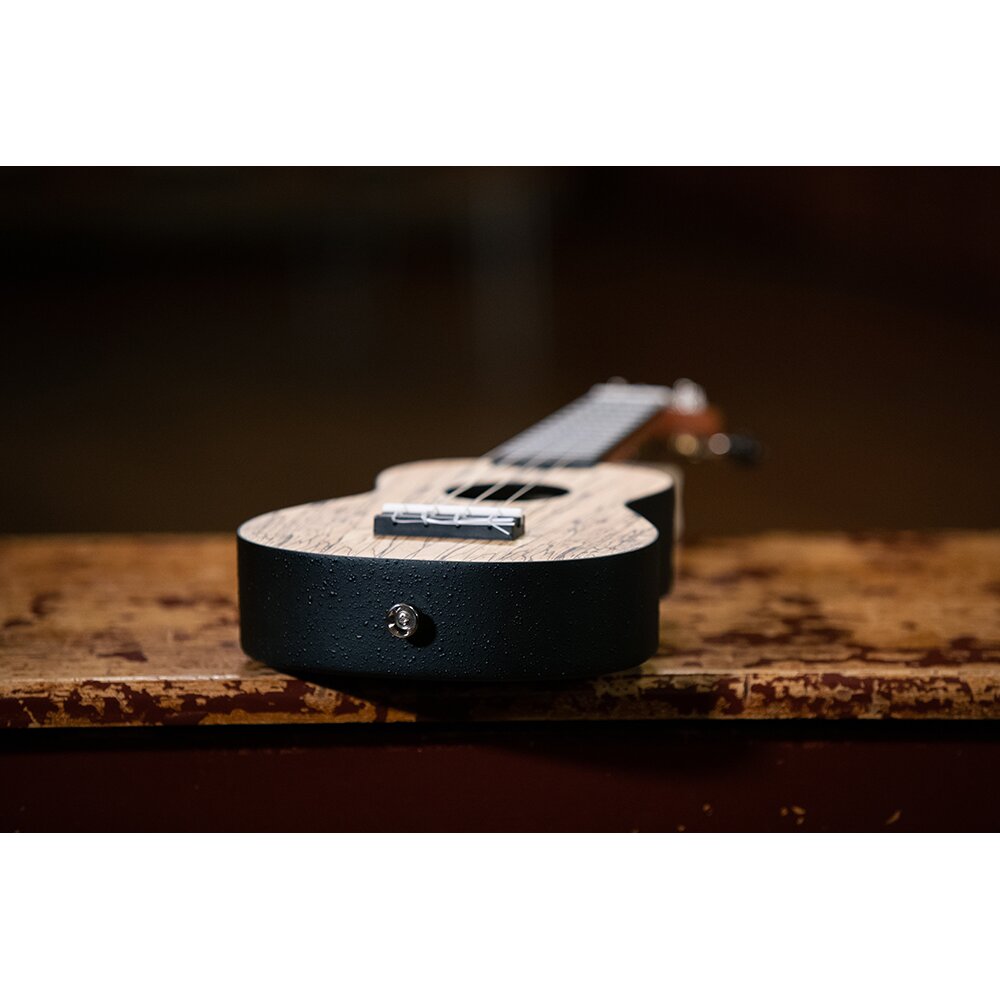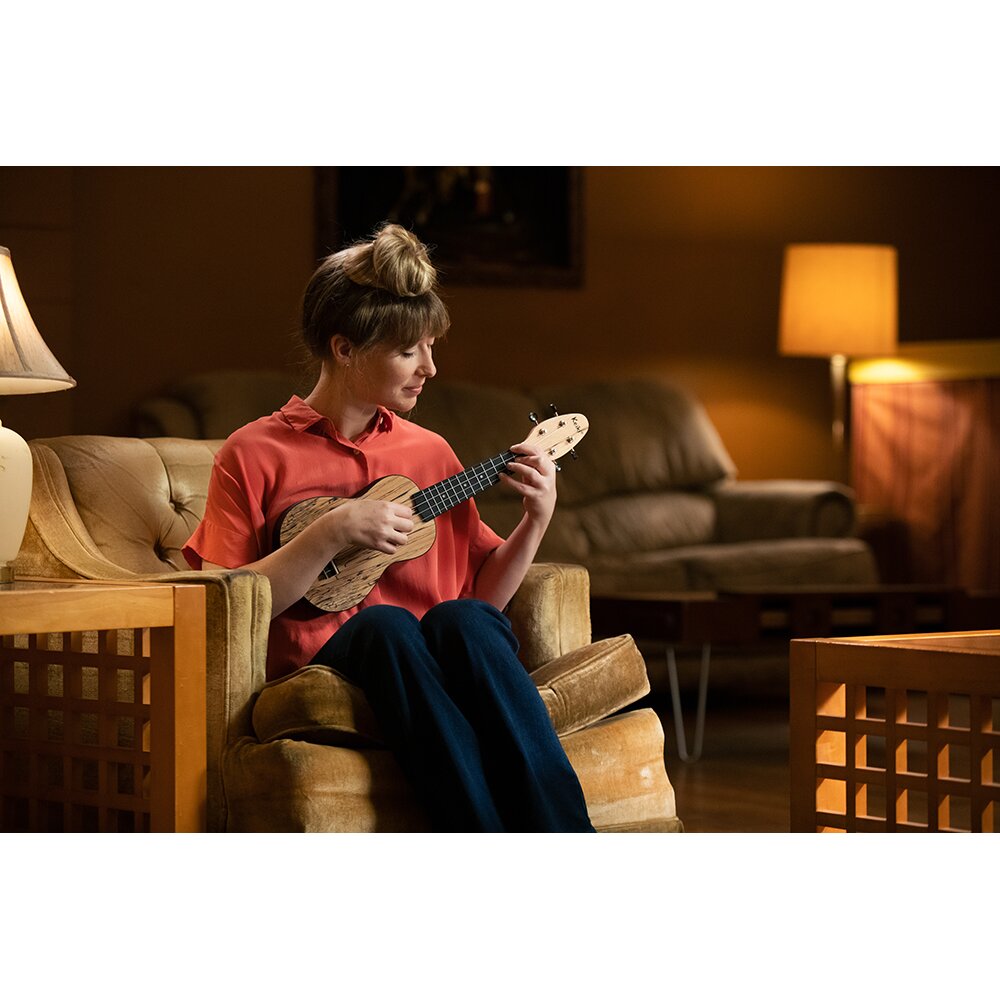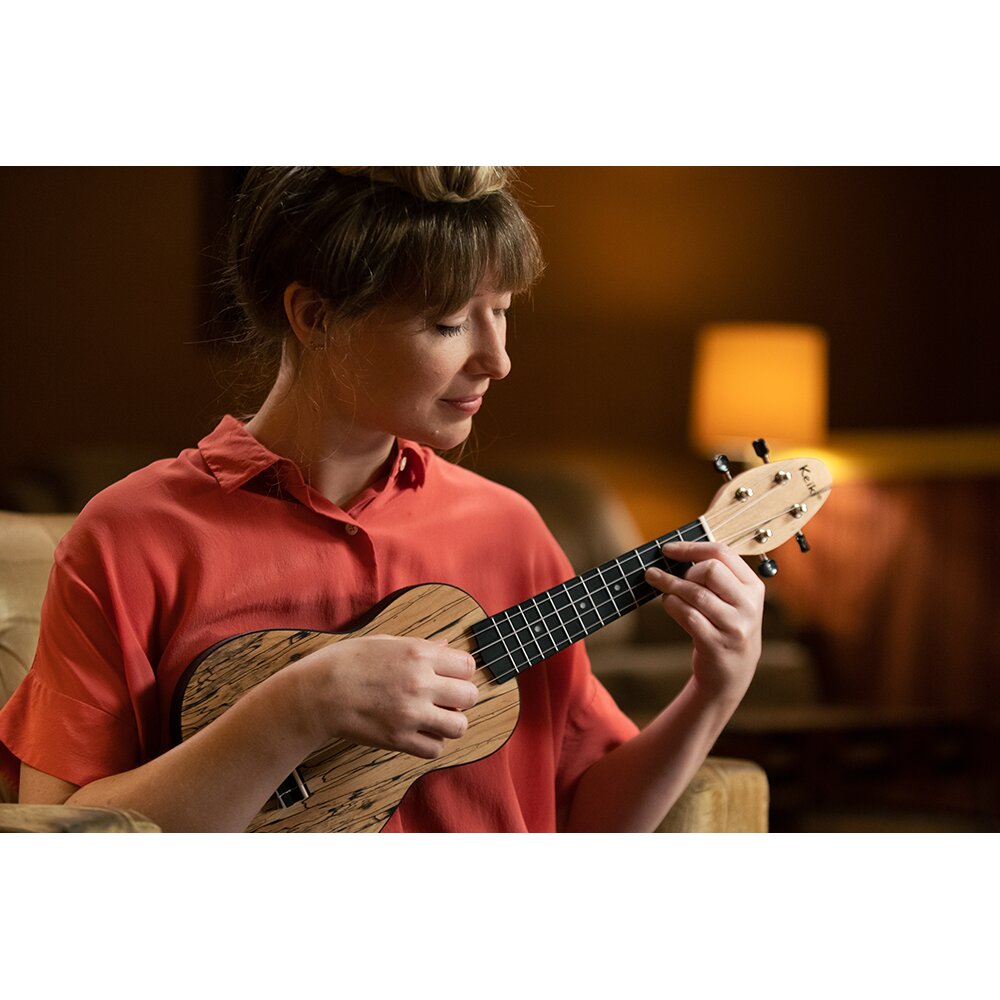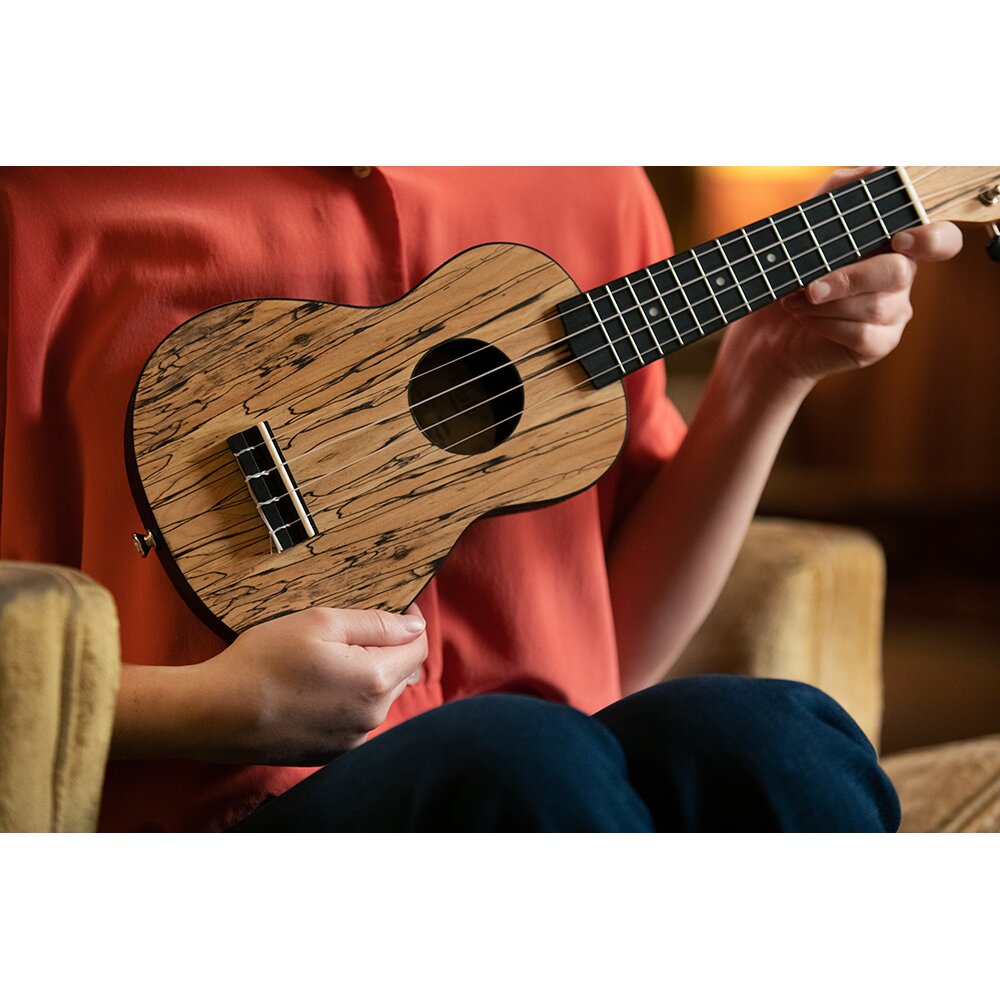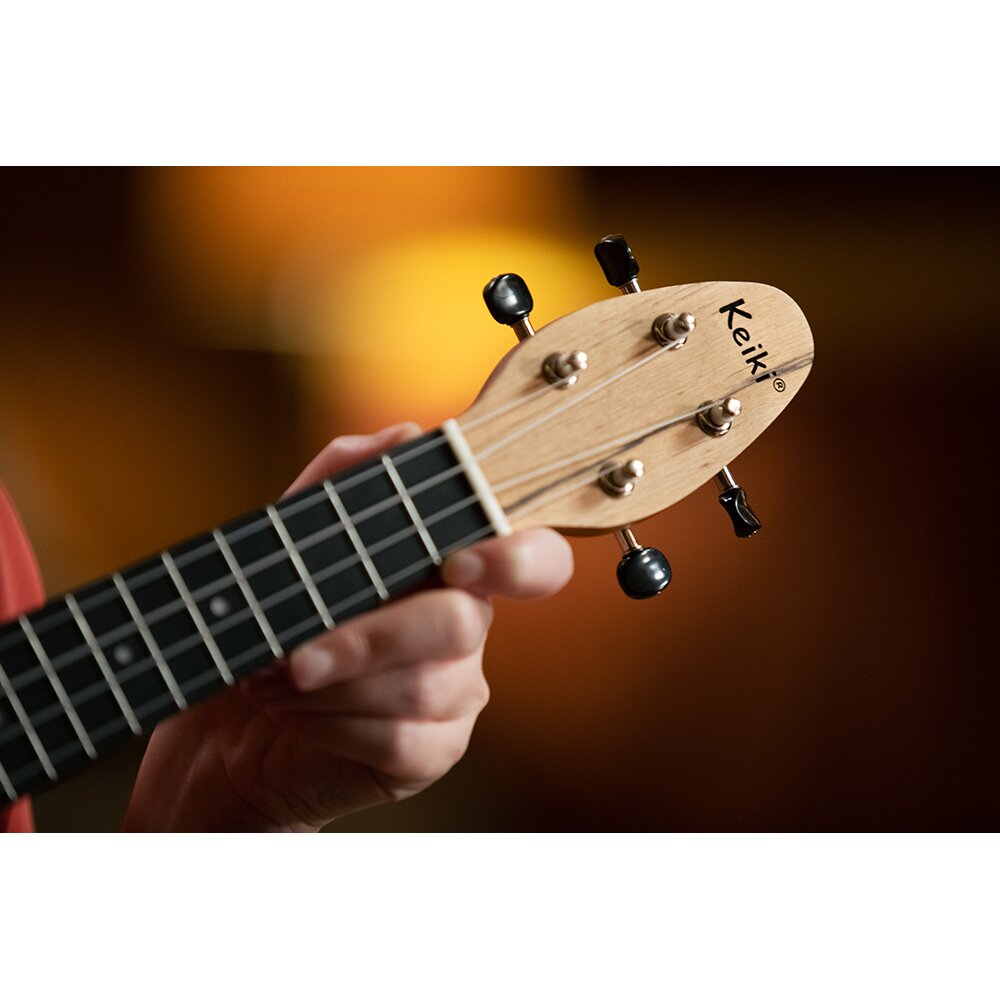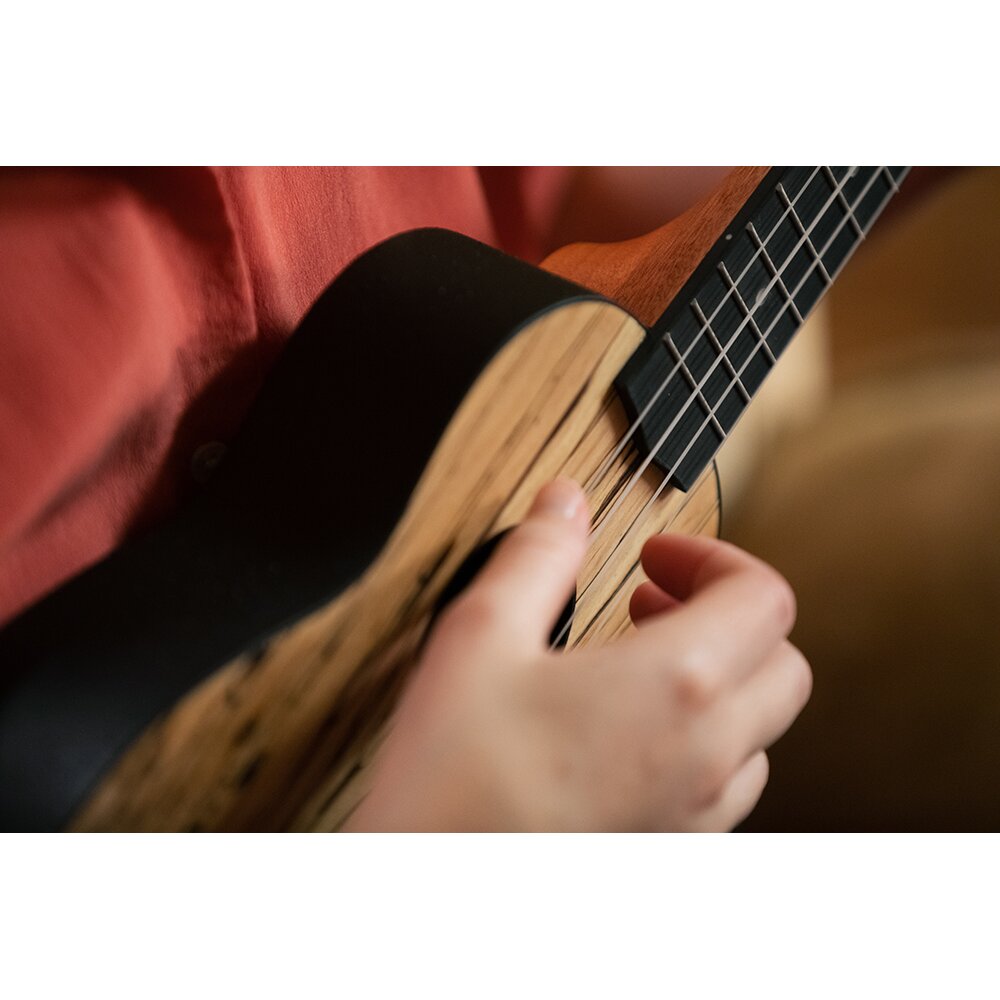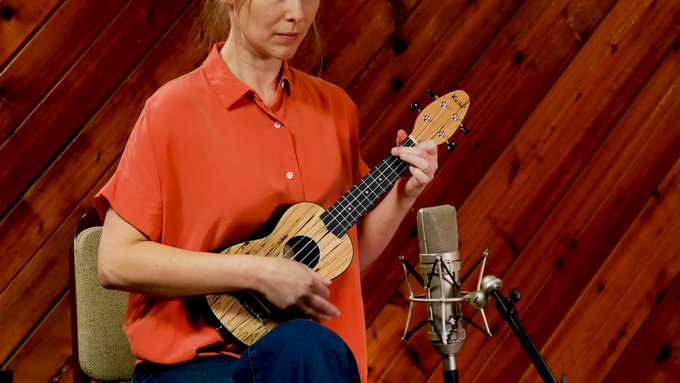 Keiki® Ukulele Pack
Soprano Size Ukulele Spalted Maple/ABS Natural Set - K3-SPM
Spalted Maple top
ABS body
Tuner, strap, picks, and bag included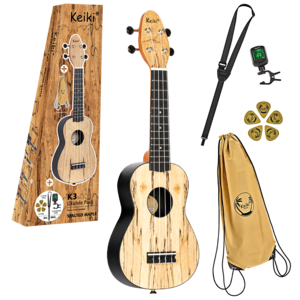 Keiki® Ukulele Pack
Soprano Size Ukulele Spalted Maple/ABS Natural Set - K3-SPM
These Keiki® ukulele packs are adorned with a beautiful natural wooden top.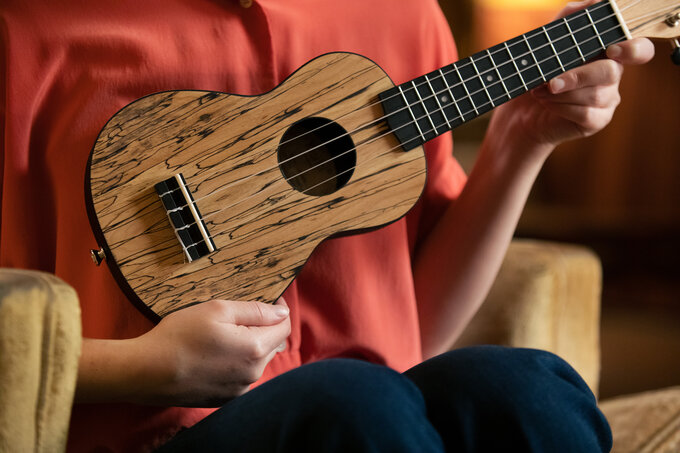 Which type of player are you?
Some real talk about ukuleles
Ten THOUSAND hours? Has anyone really questioned if that's how long it takes to be good at something?
Your first lesson is to forget the constraints society loves to impose.
When your brand-new instrument arrives, you almost want to savor opening the box. But your excitement can't bear it any longer.
Being a family owned, German-based musical instrument company, at Ortega Guitars, we value a couple key things about our Keiki Series uke.
These instruments have to be accessible to any player, even if you're a casual beginner, and their pristine build needs to give you that feeling of "okay, I'm never putting this down."
Imagine where you could be—even 7 days from now
Naturally easy to play, the Keiki Series ukulele from Ortega Guitars is a well-crafted instrument fully capable of giving you quick wins making music. With a little bit of learning, you'll be rewarded almost immediately. Insane practice hours not required.
Your time is better spent playing around the campfire with friends or just strumming for fun and relaxation.
Compact size with a full sound
The great thing about this soprano scale ukulele, besides its accessibility to any level of player from beginner to advanced, is that its smaller size delivers both a bright, crisp sound while making it easy to learn on and travel with.
Designed in Germany with a traditional sound and look in a lightweight soprano scale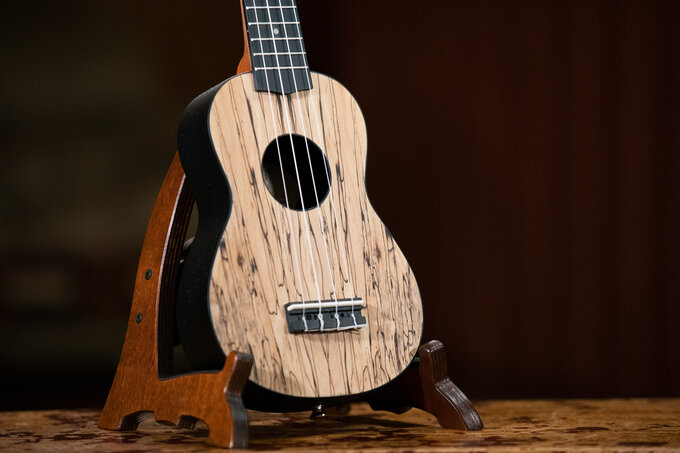 Exotic tone woods with elegant finish
We use spalted maple wood to craft the top sideof the body and okoume to build the neck and headstock. These tone woods deliver a sound full of warmth, depth, resonance and clarity. The spalted maple also has a striking, exotic look.
Synthetic ABS is used for the sides, back, fretboard and bridge for an added dose of durability and clarity of sound.
All wood surfaces feature a natural satin finish, the back and sides have a textured black finish and the neck is finished in smooth, matte black.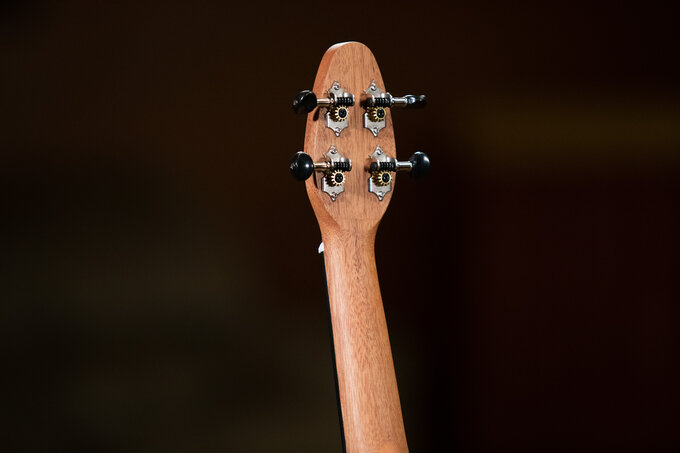 Open gear tuning machines
The four white nylon strings on this ukulele , are tuned with open gear tuning machines.
Open gear machines add less weight to the headstock, allowing the neck to resonate more freely.
This style of tuners also has a throwback look to create a subtle vintage vibe.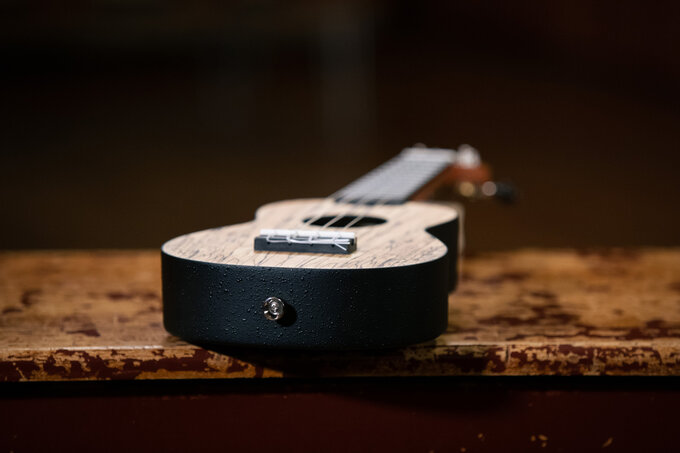 The soprano size (scale 364 mm / 14.33") is easy to handle while delivering a full sound rich with warm tone for strumming and definition for picking.
This size is great for any level of player from beginner to advanced, and it's also perfect for traveling.
Play in virtually any situation indoors or outside and solo or with a band.
This ukulele will also look great out on display in your home, studio, classroom or office.
Keiki® Ukulele Pack
These Keiki® ukulele packs are adorned with a beautiful natural wooden top.
Features:
Spalted Maple top, satin finish
ABS body, slightly arched
Okoume neck, satin finish
ABS fretboard & bridge
Open gear tuning machines chrome w/ black buttons
Headstock tuner, Soundhole hook strap/support, 5 medium picks, and drawstring bag included!