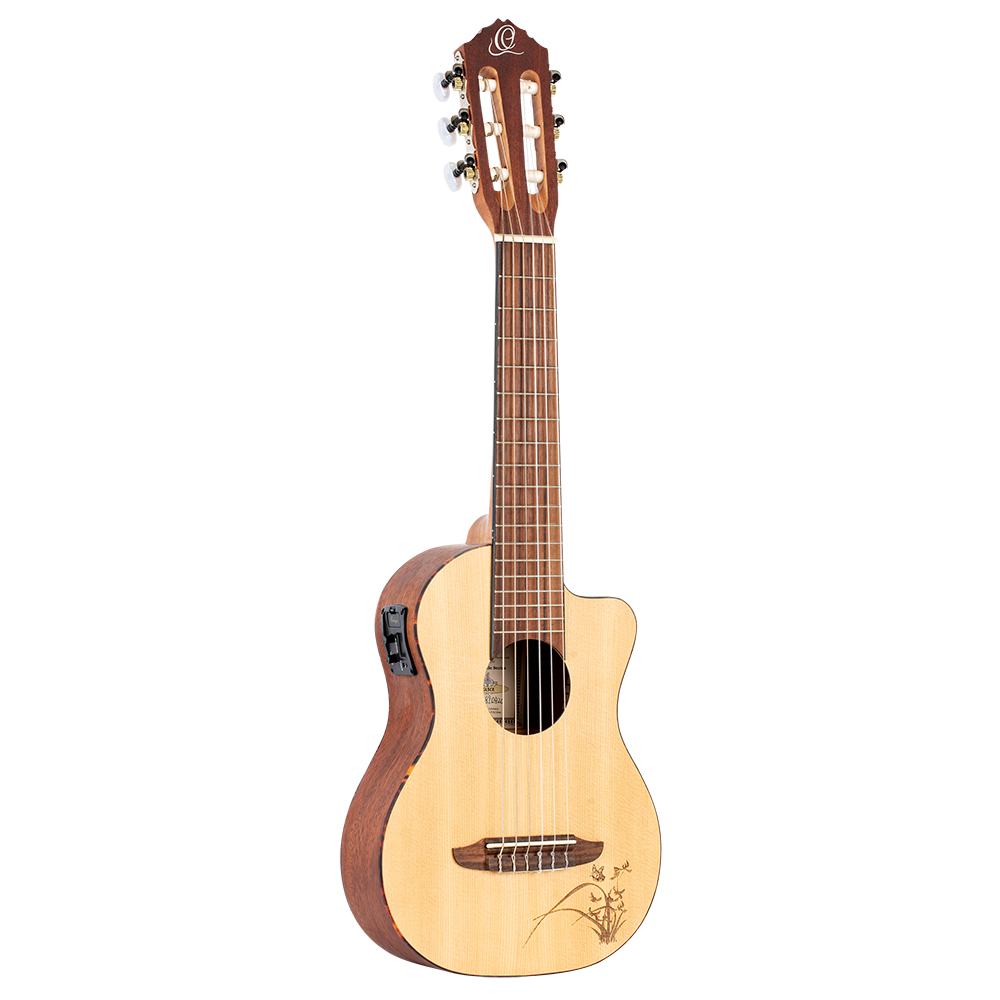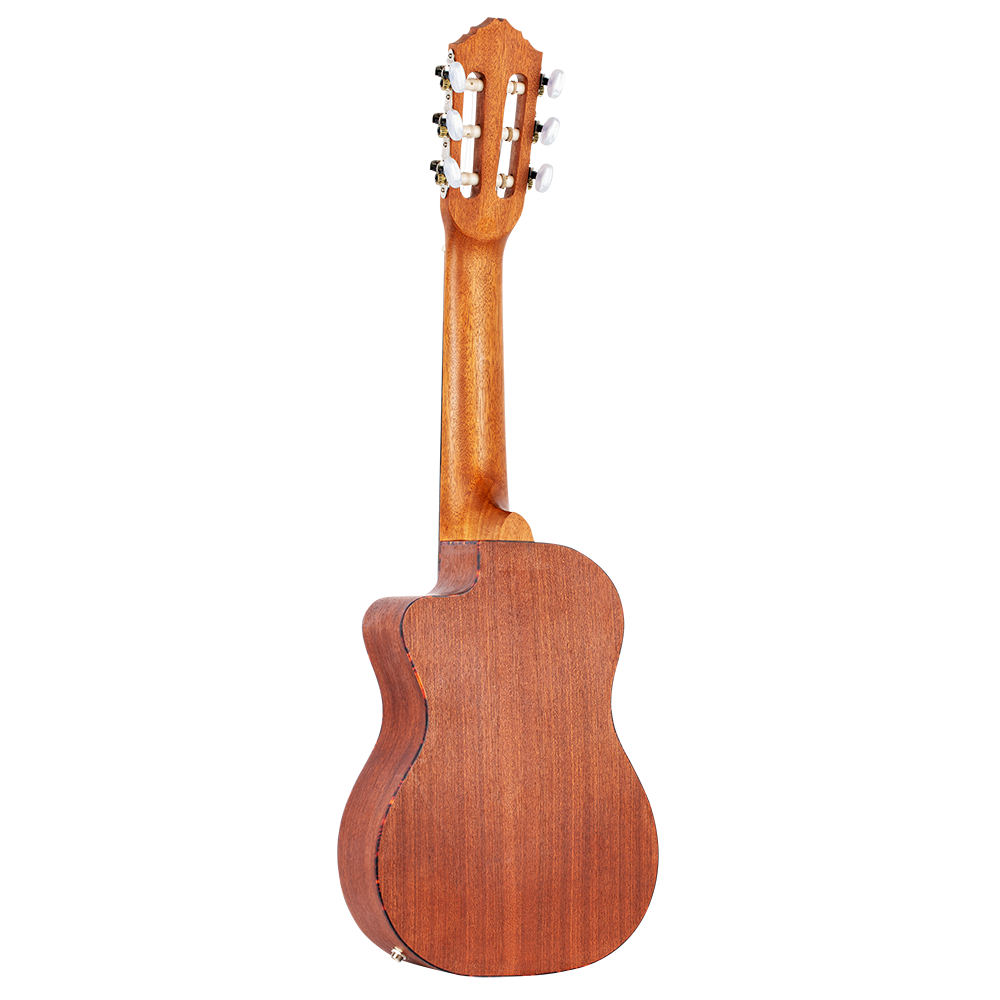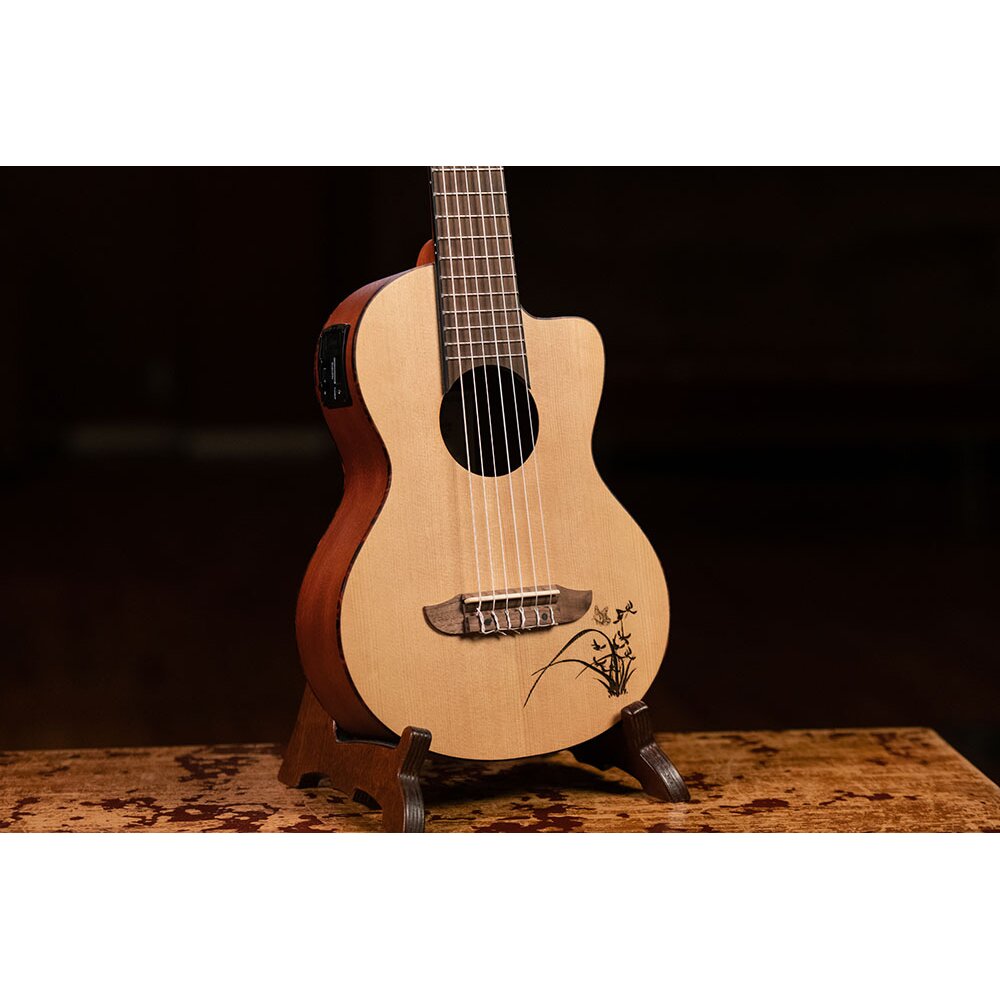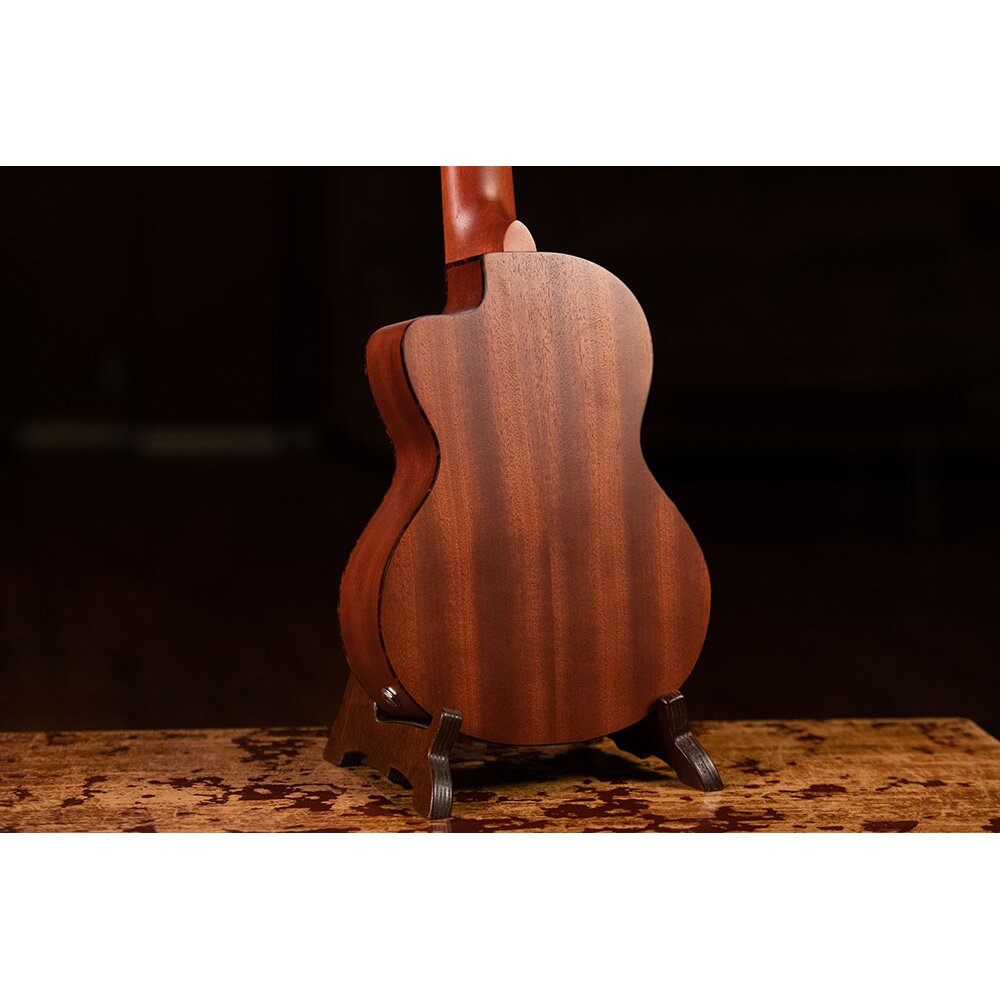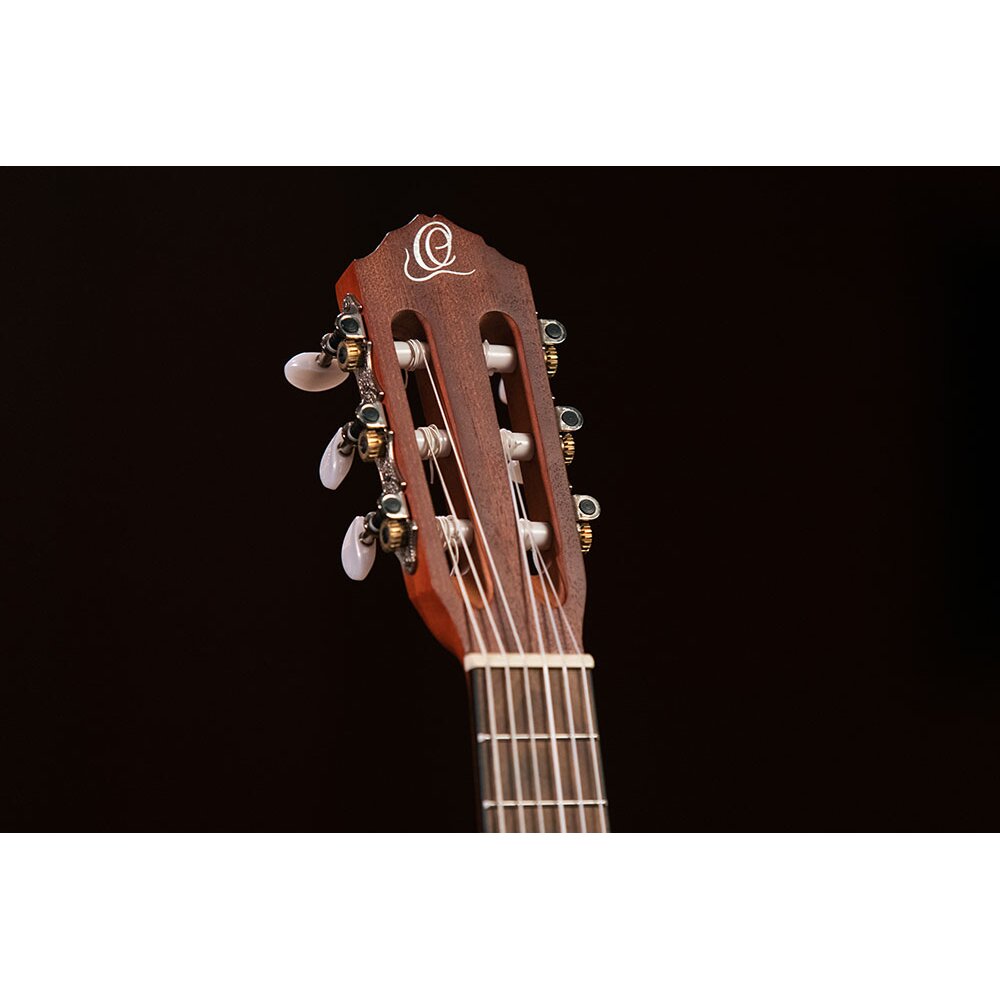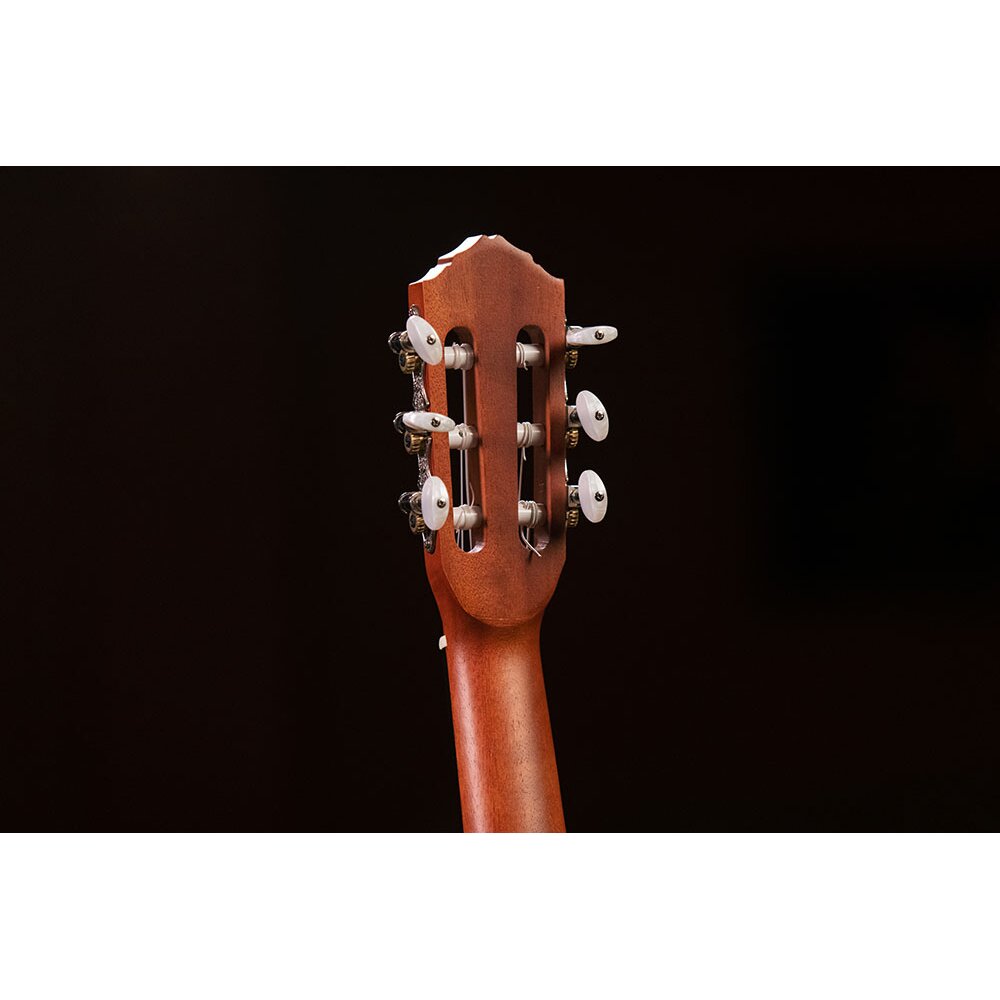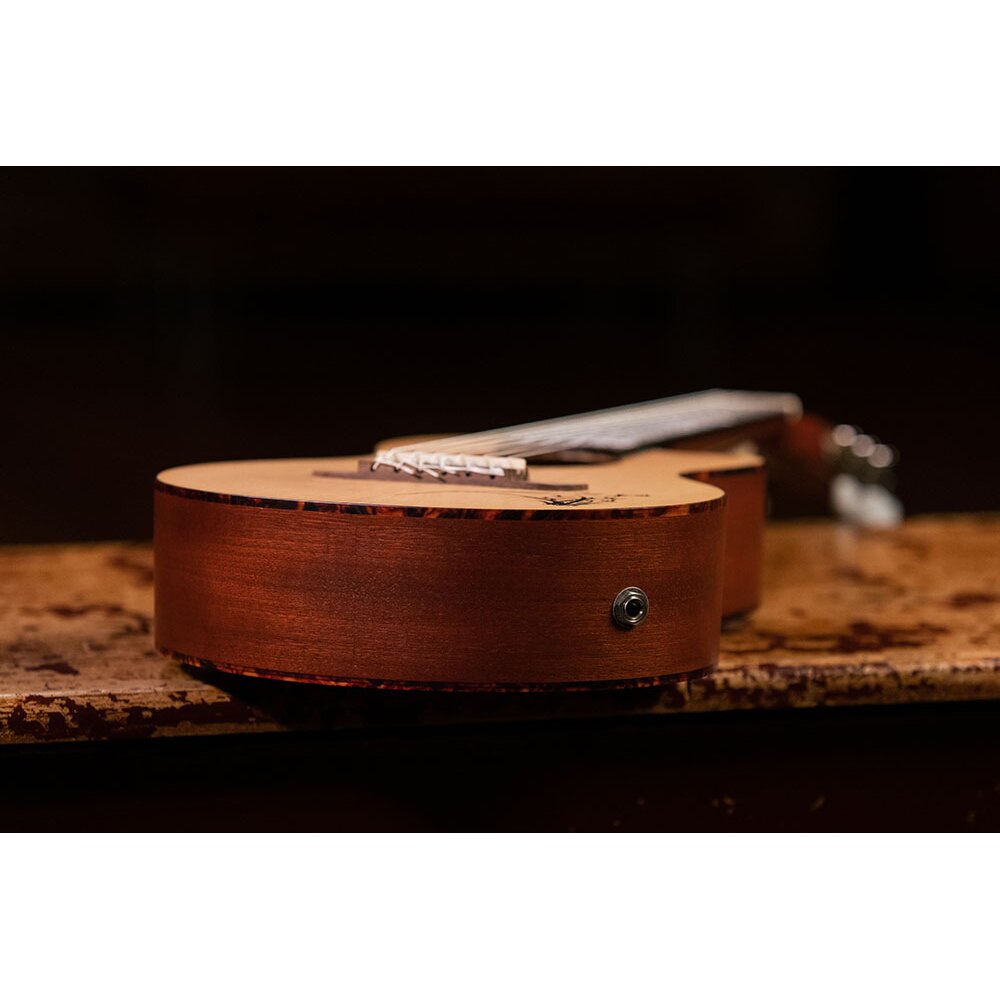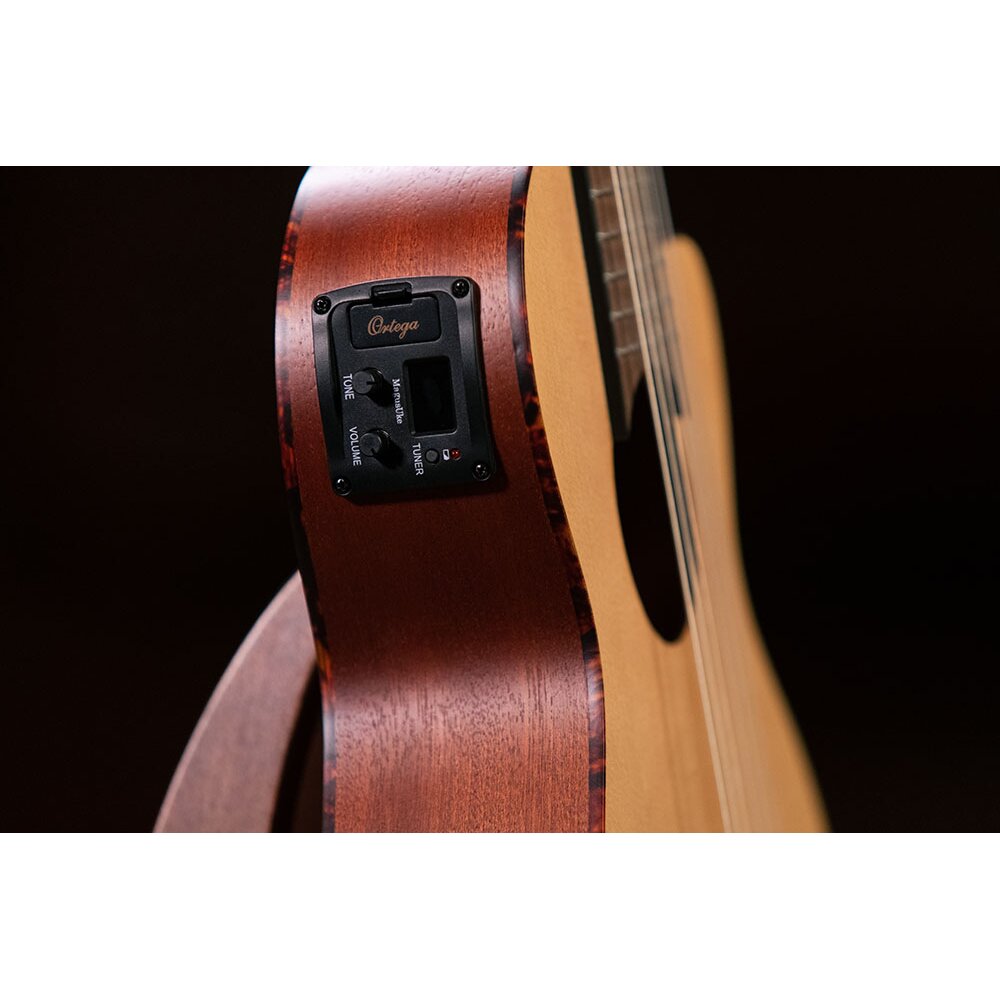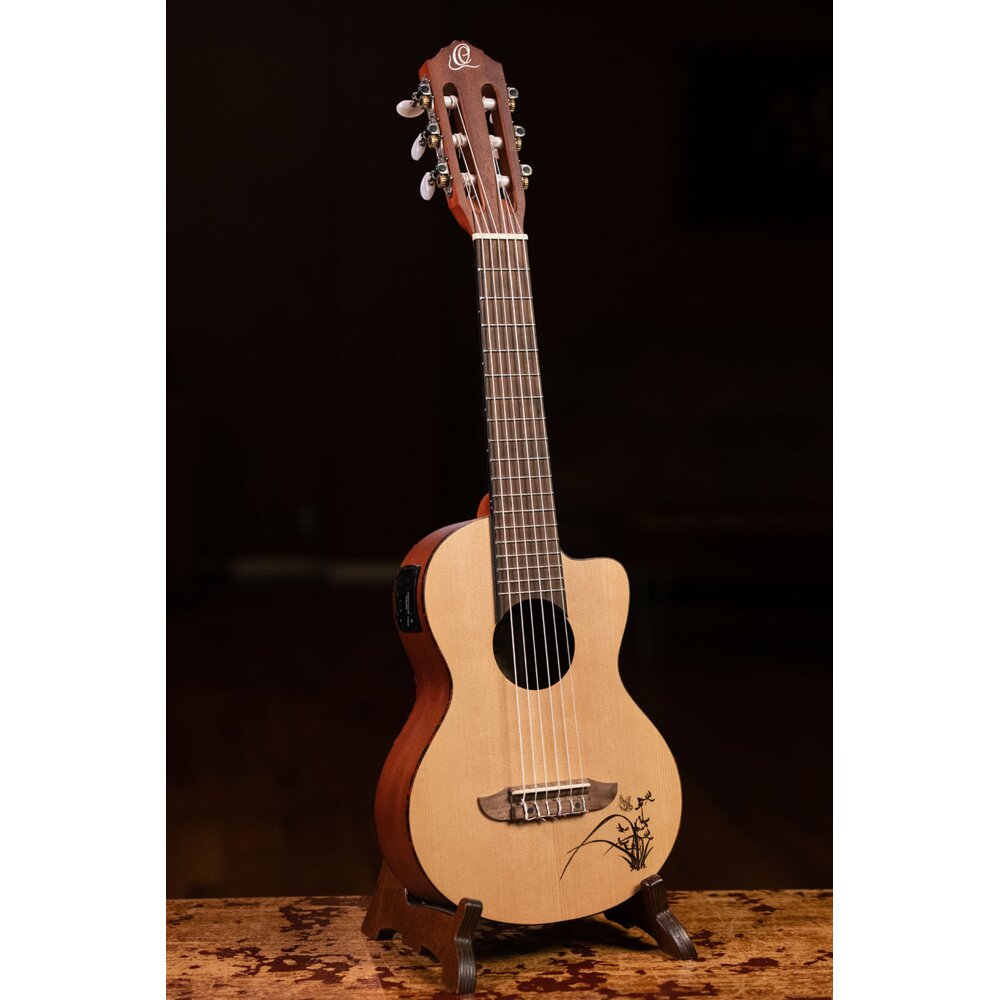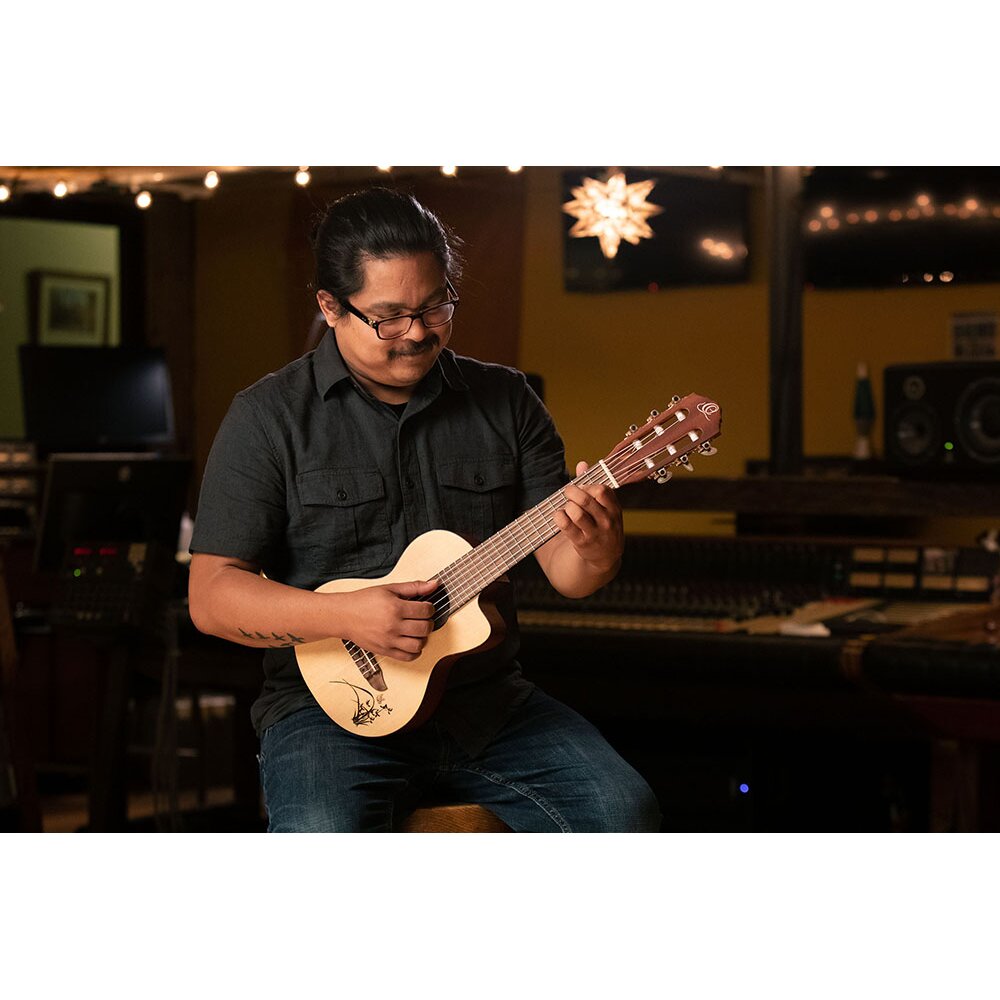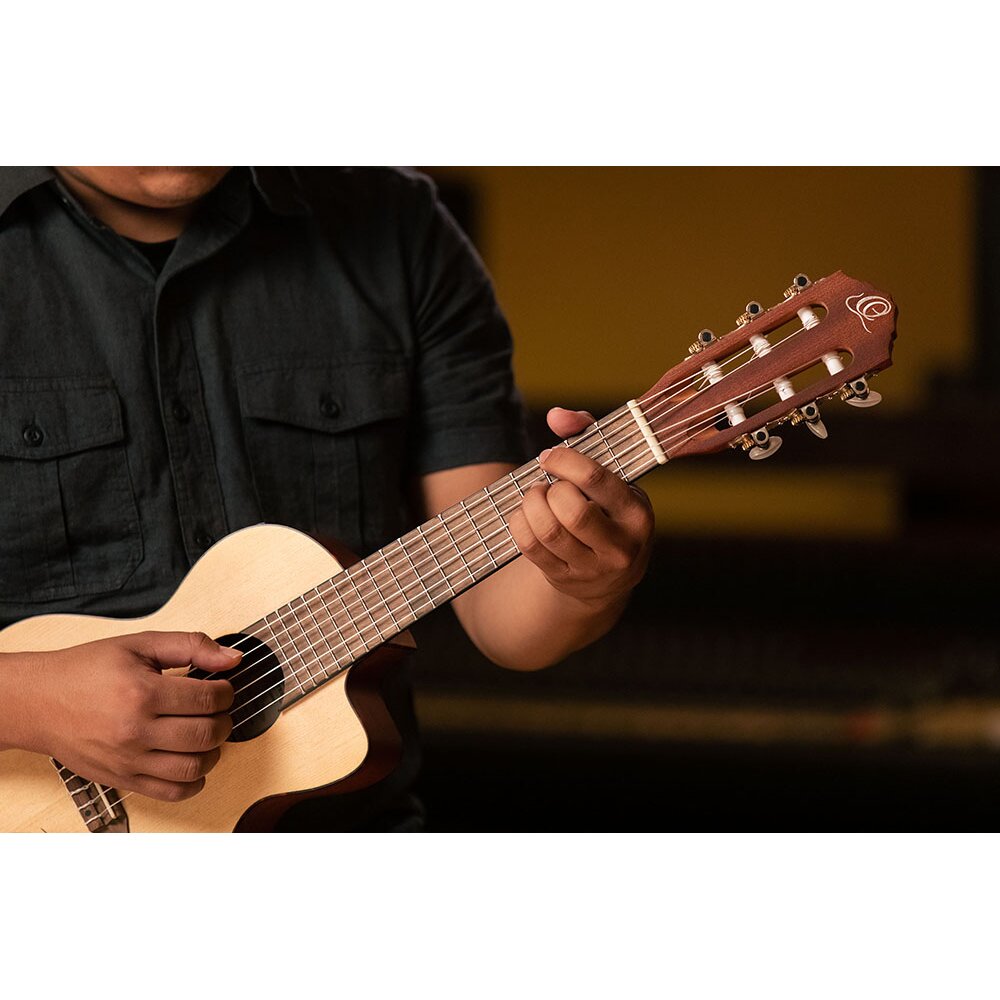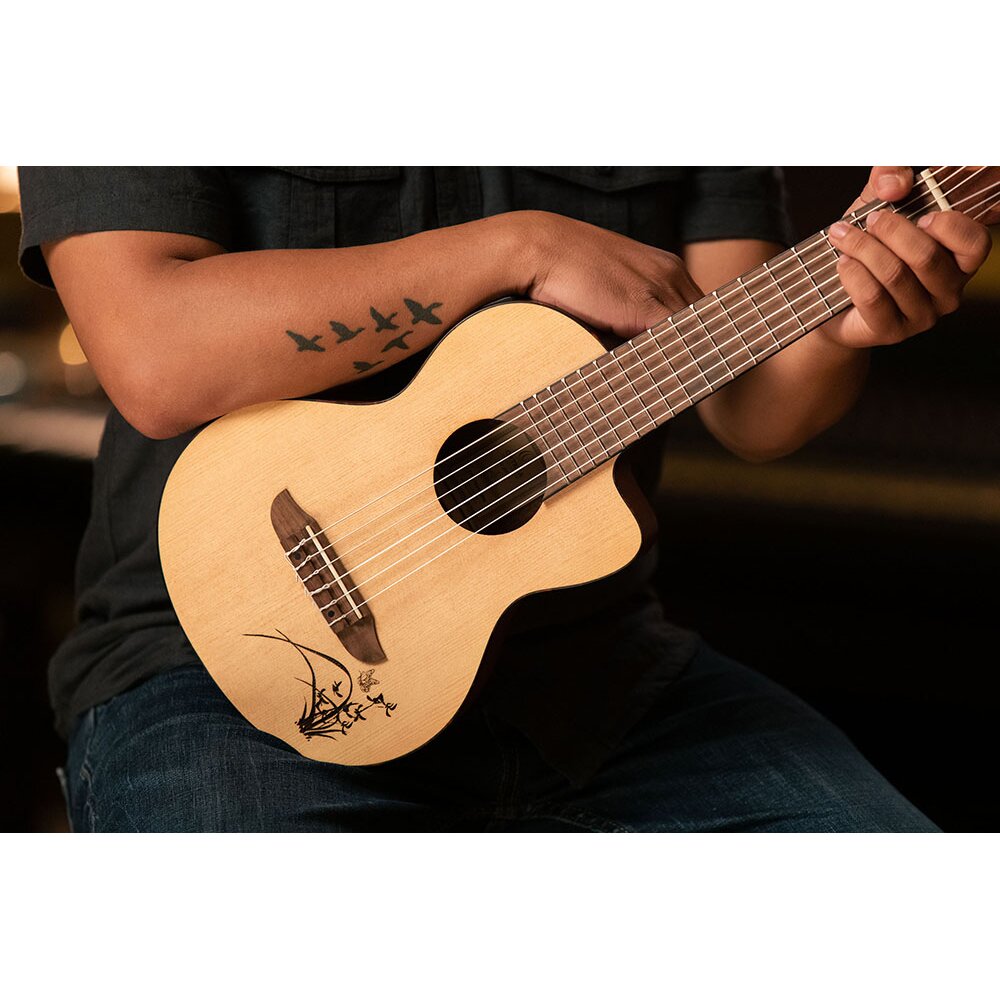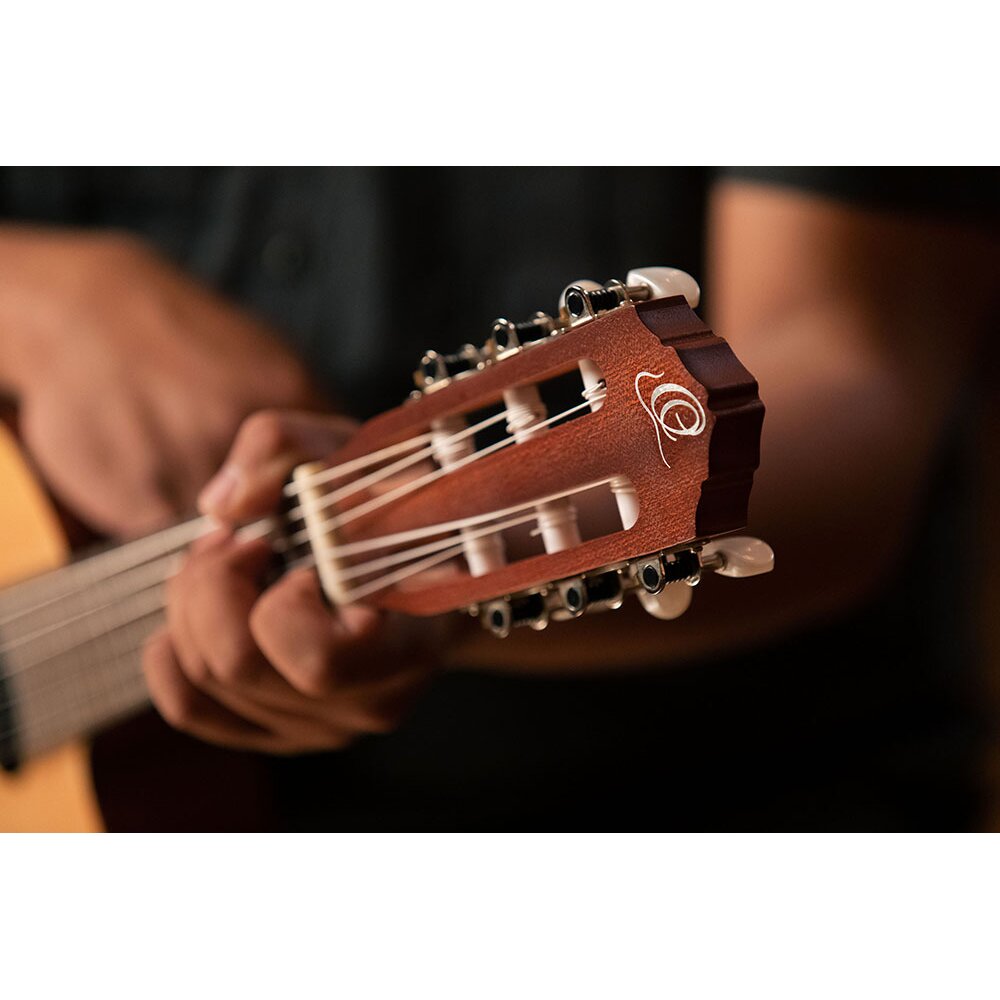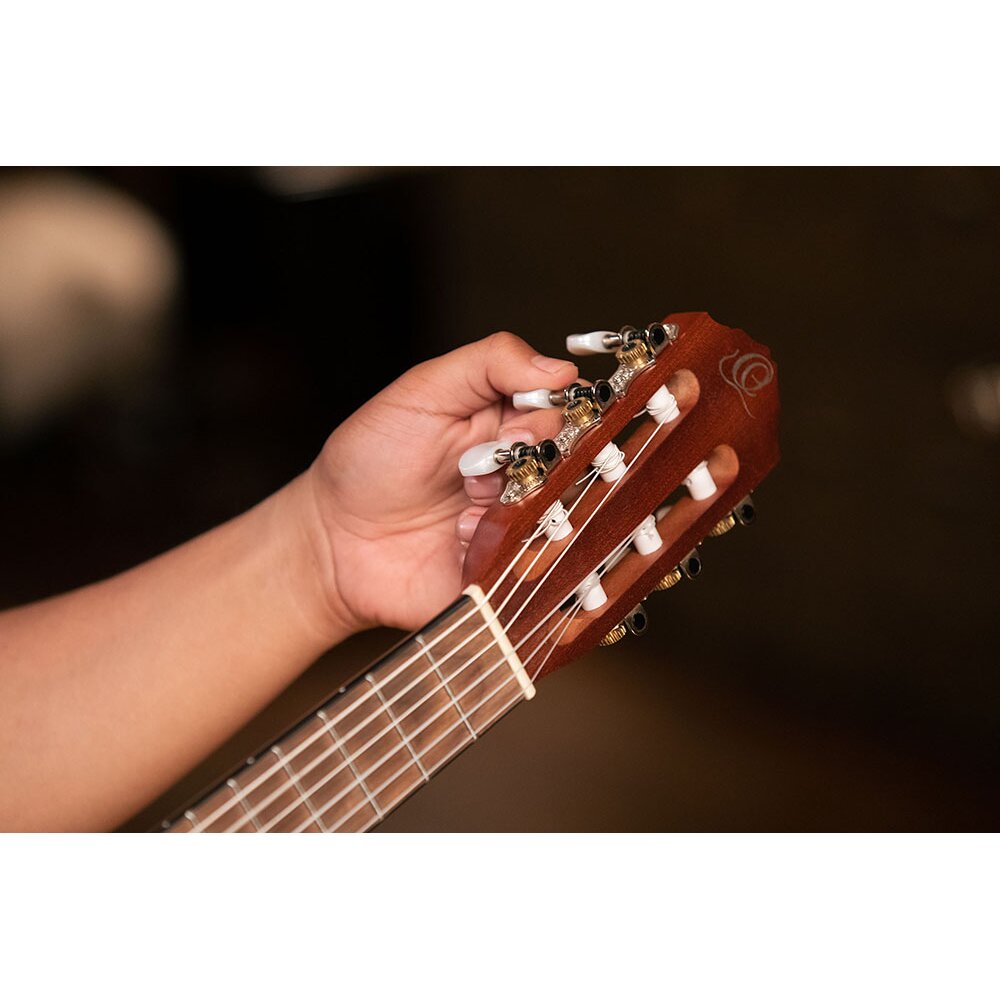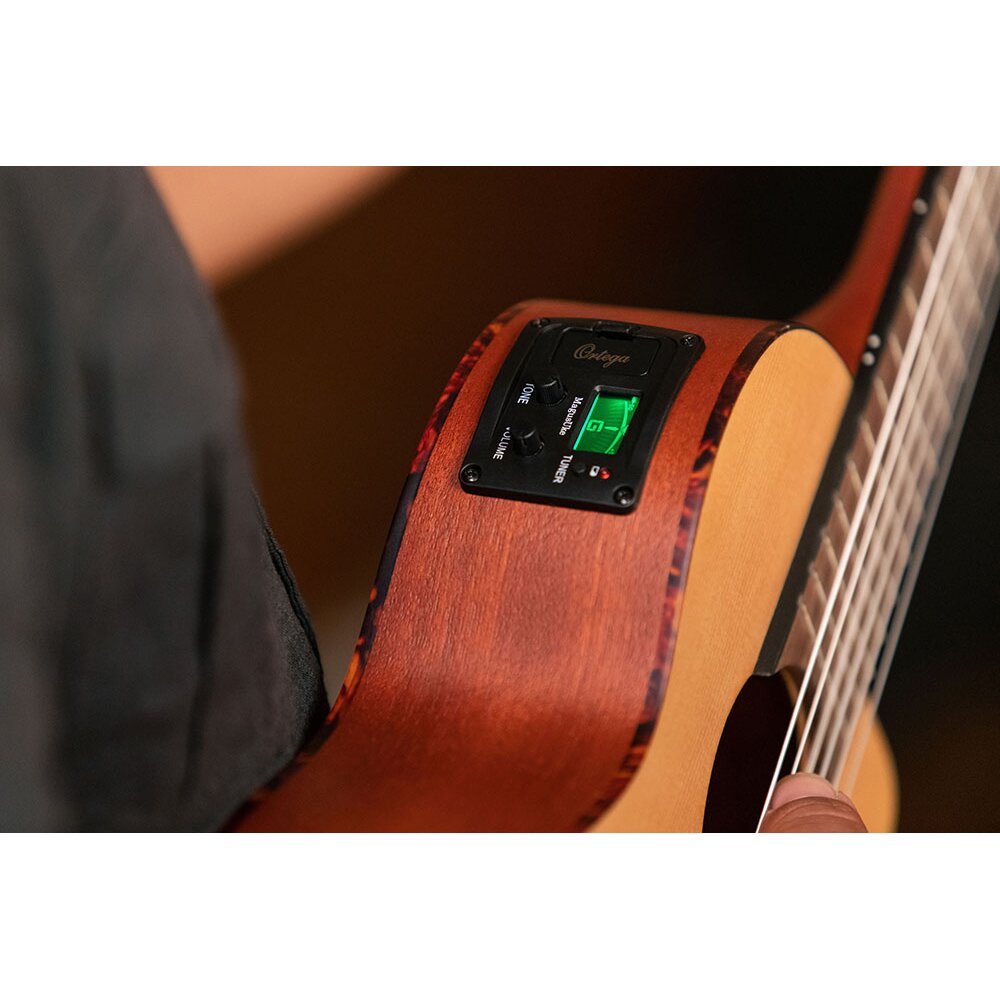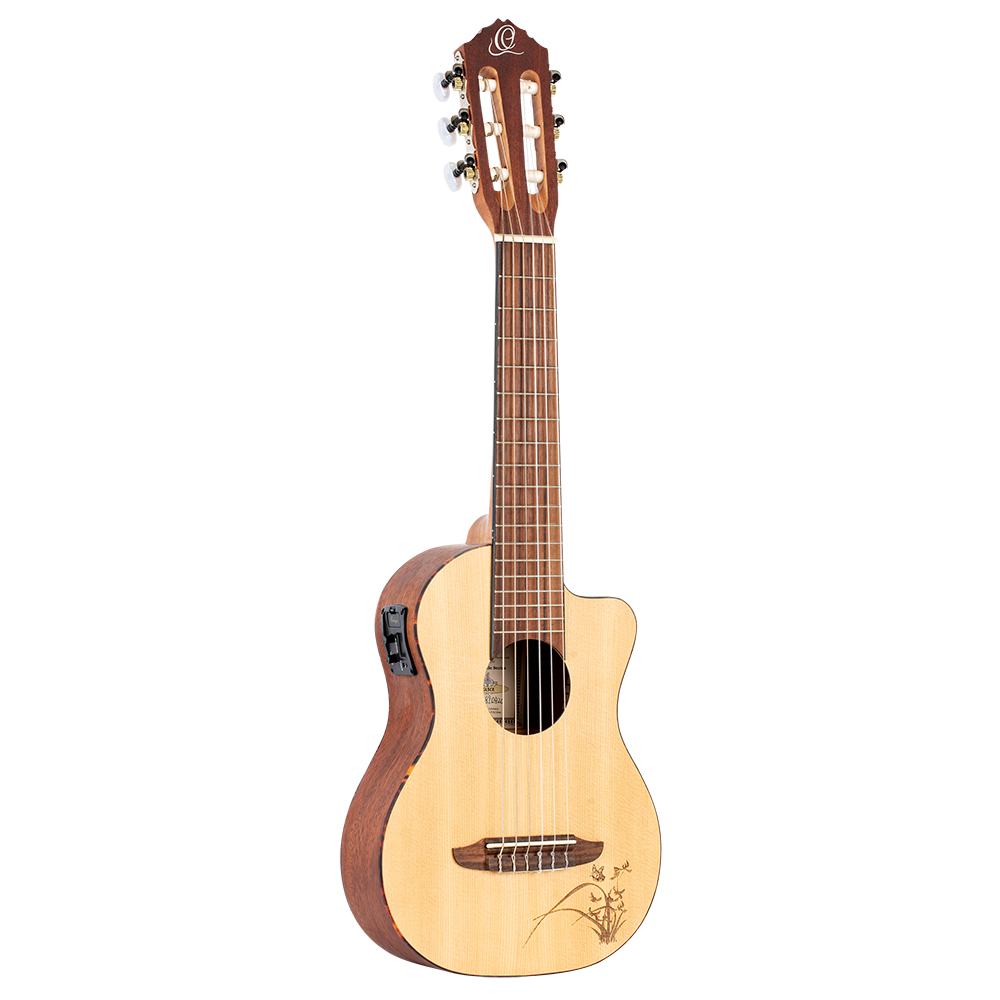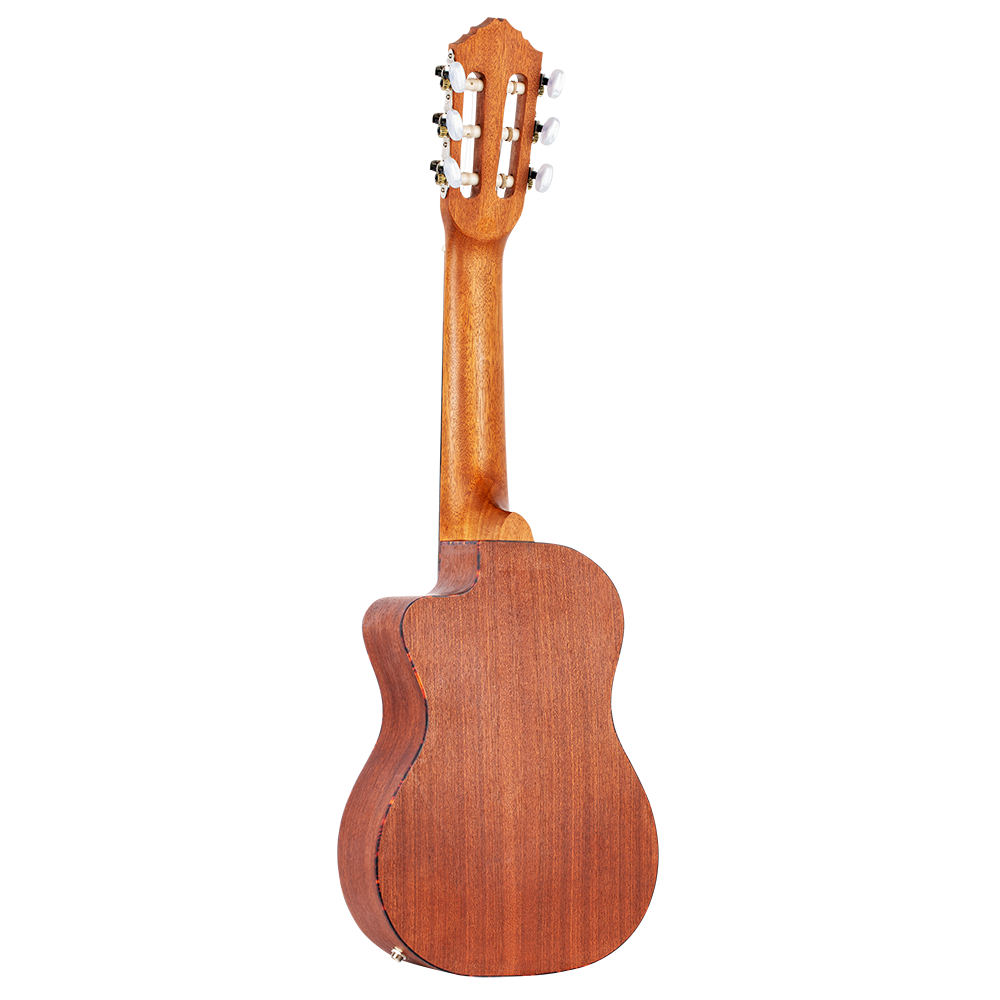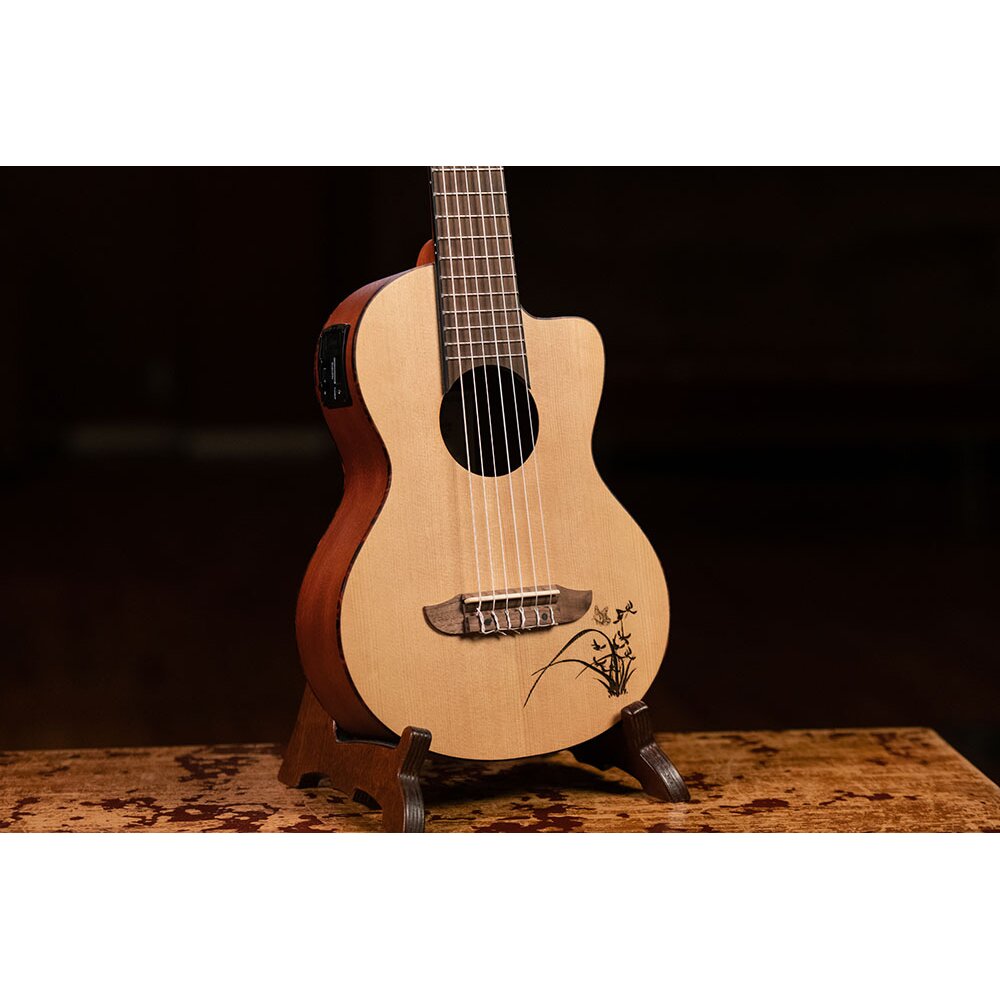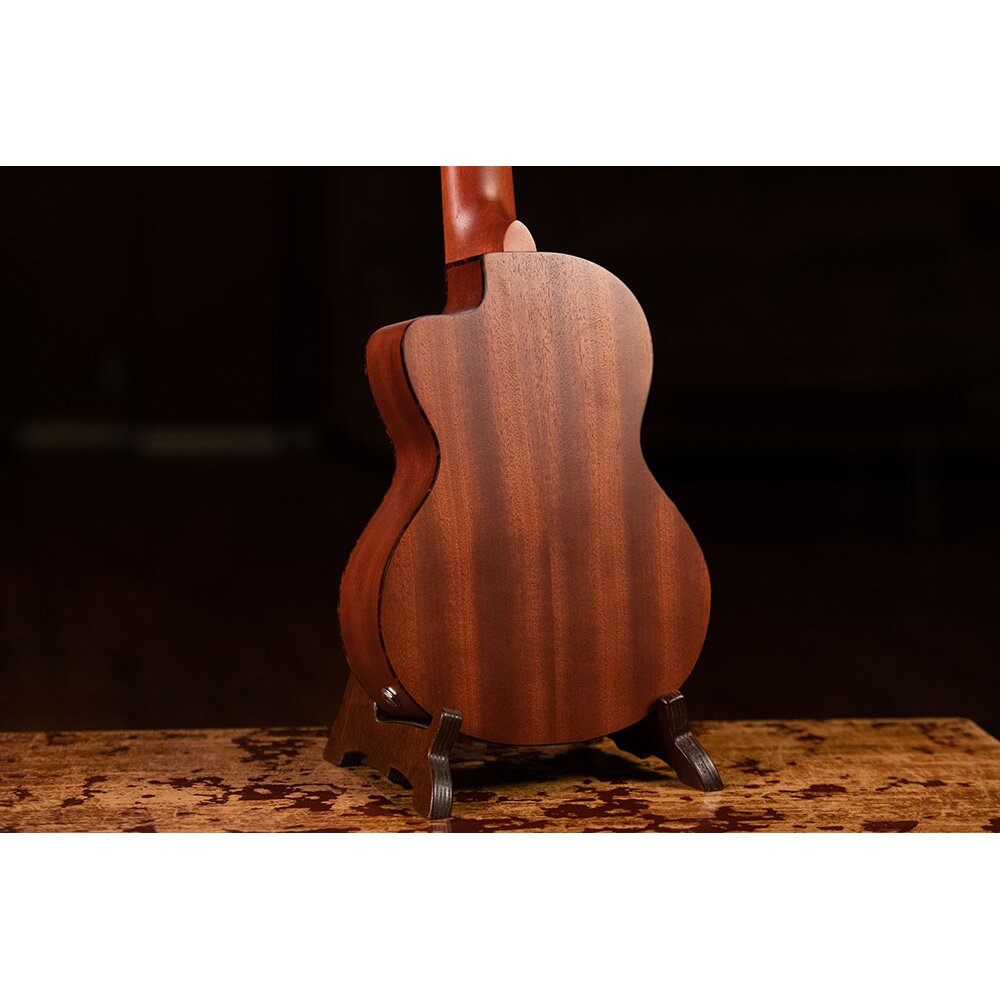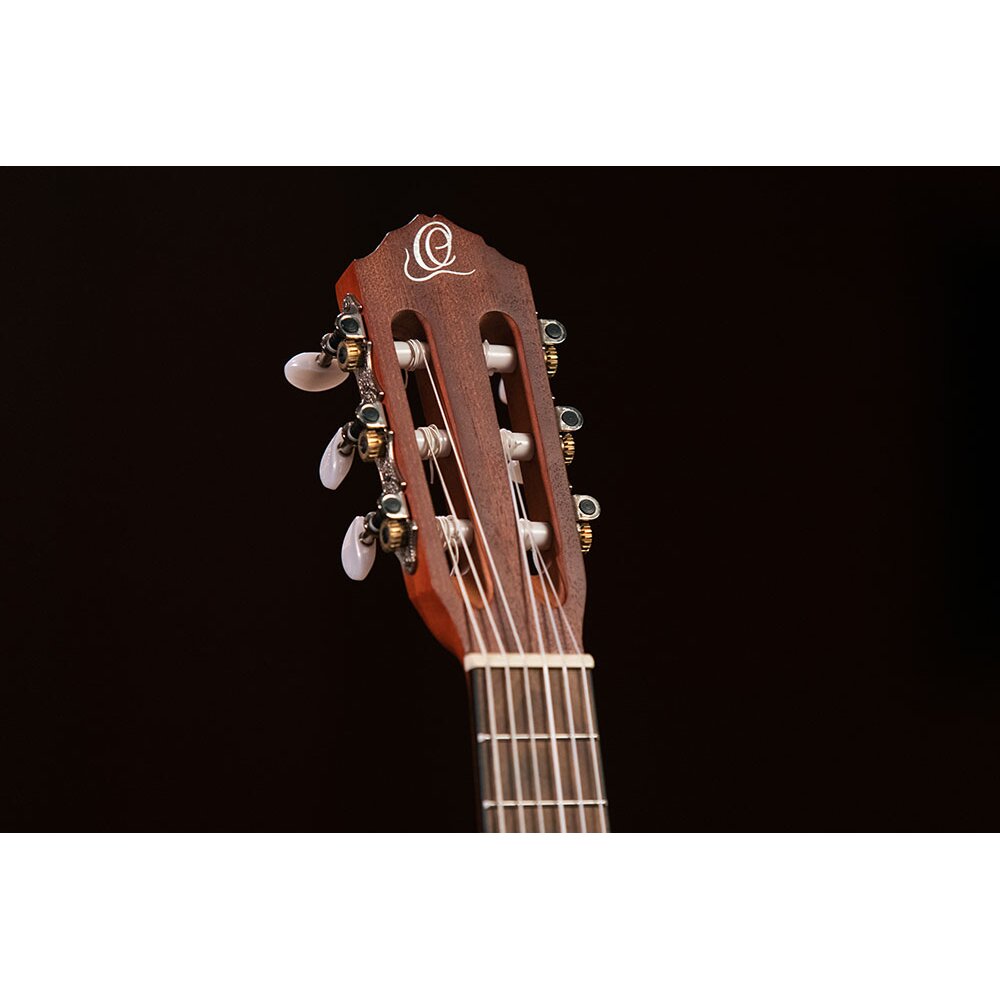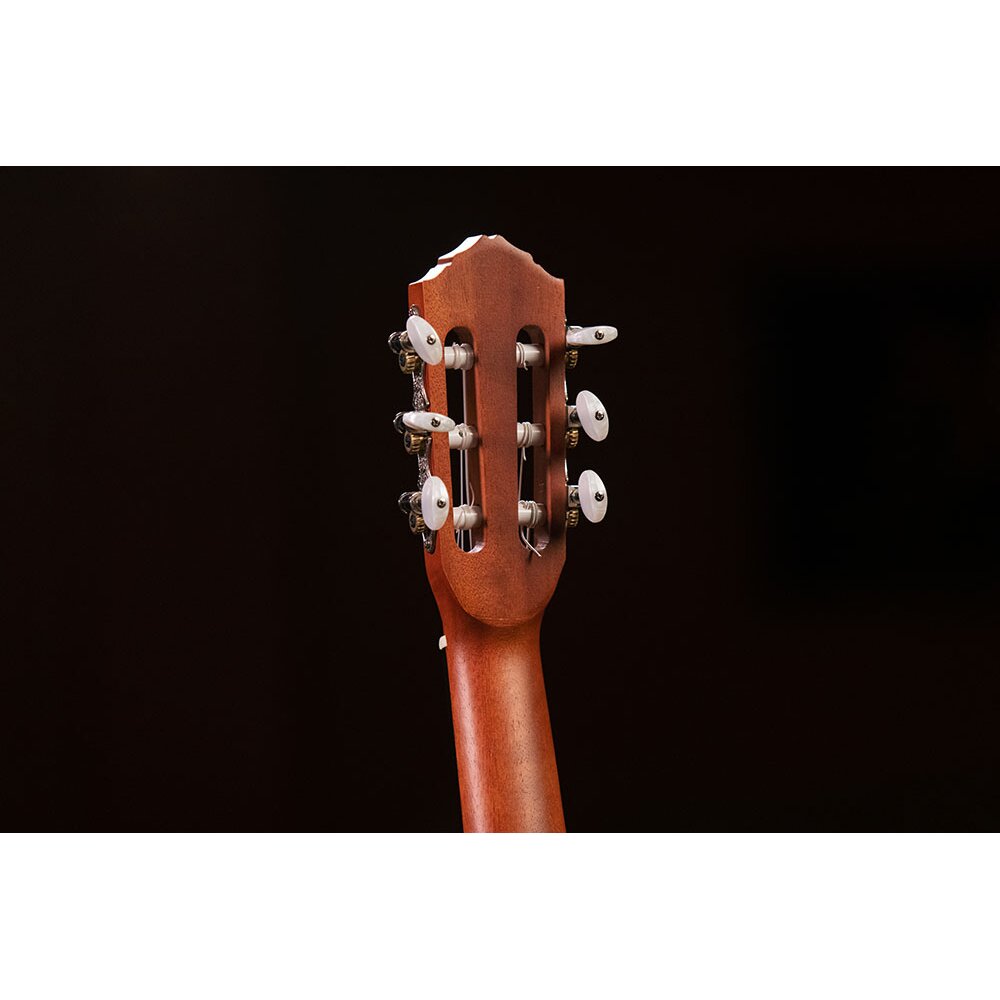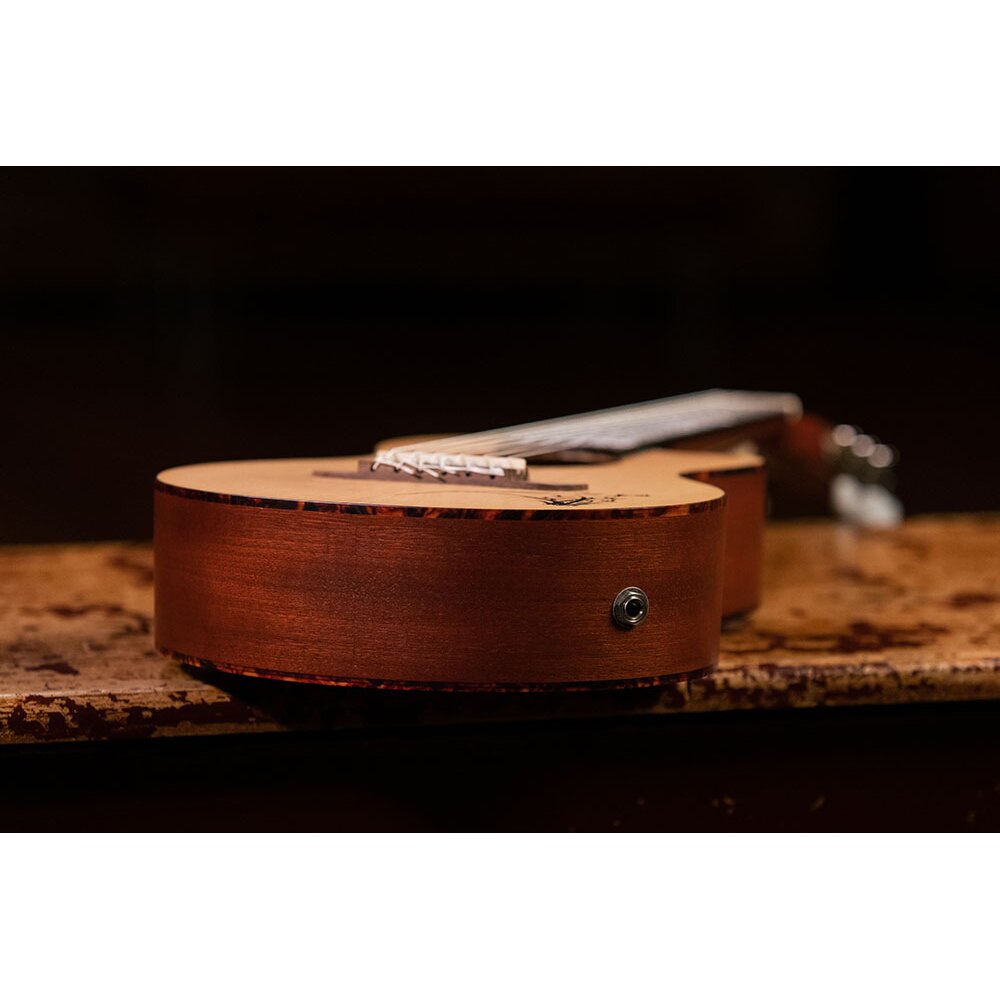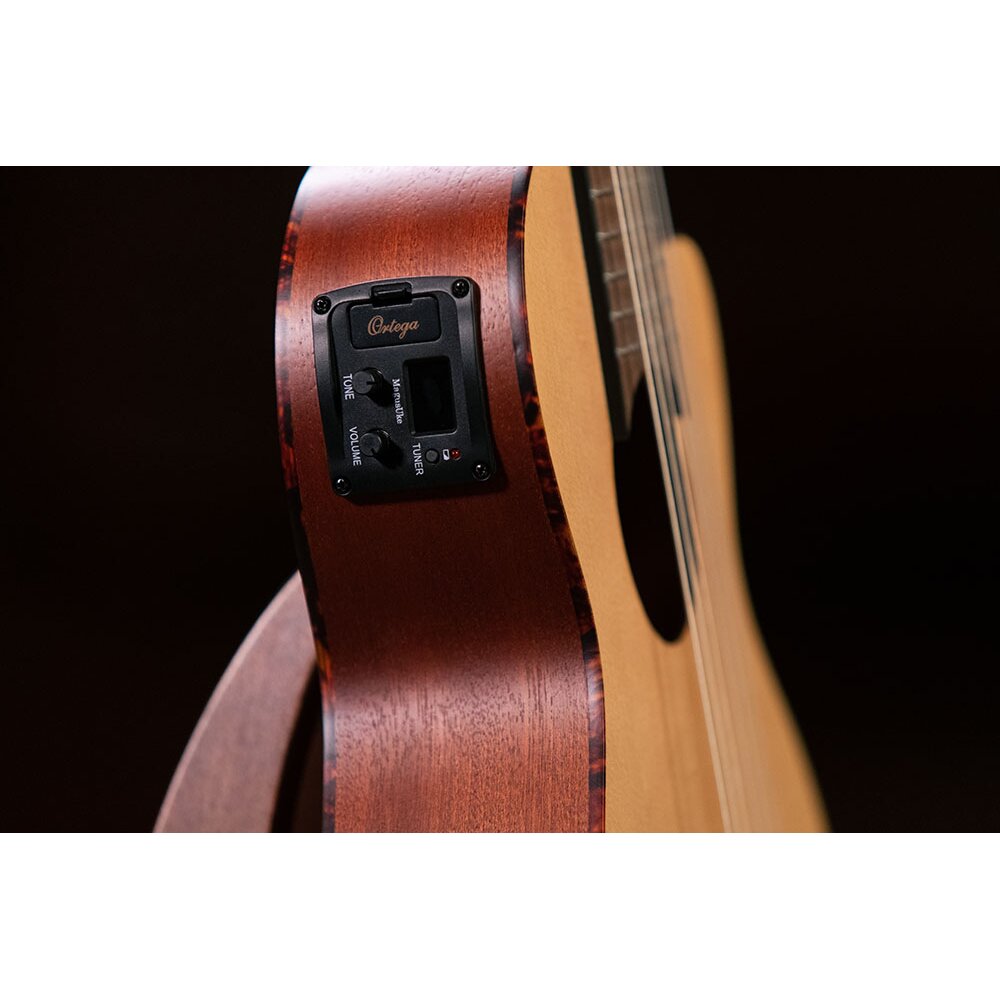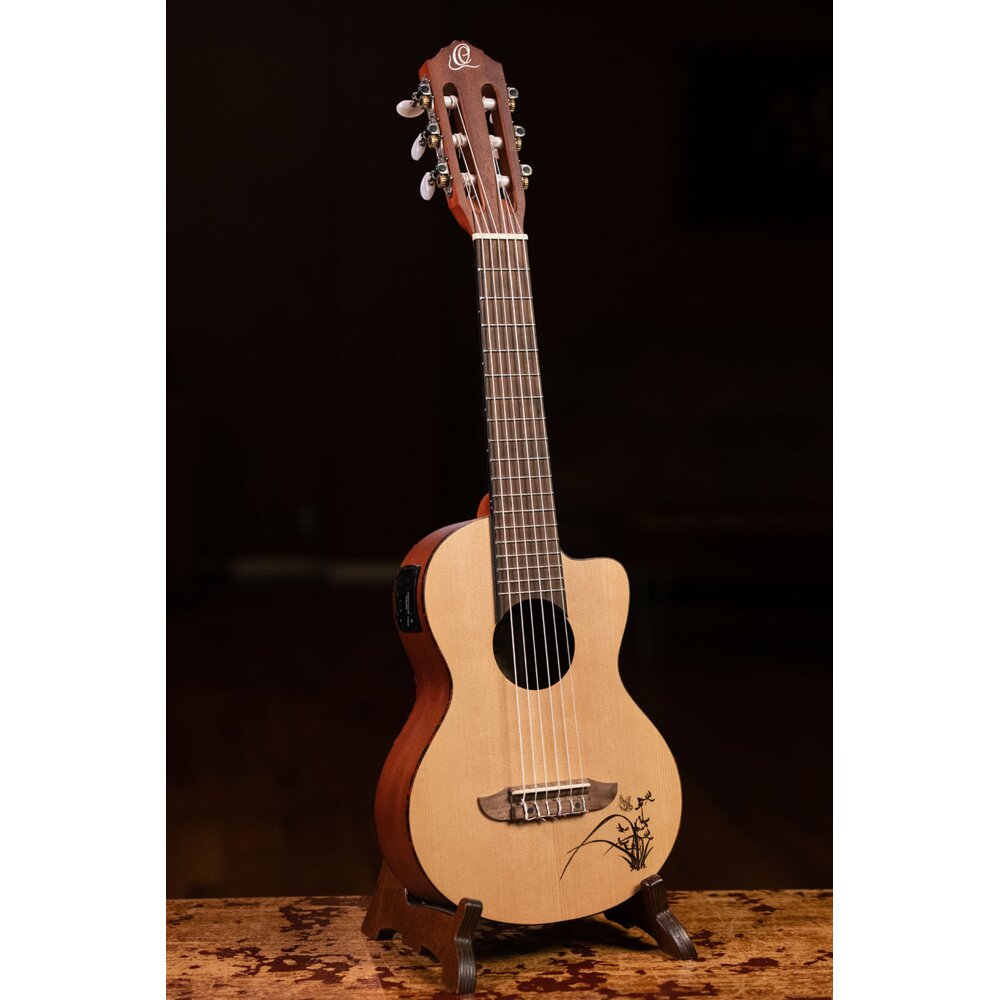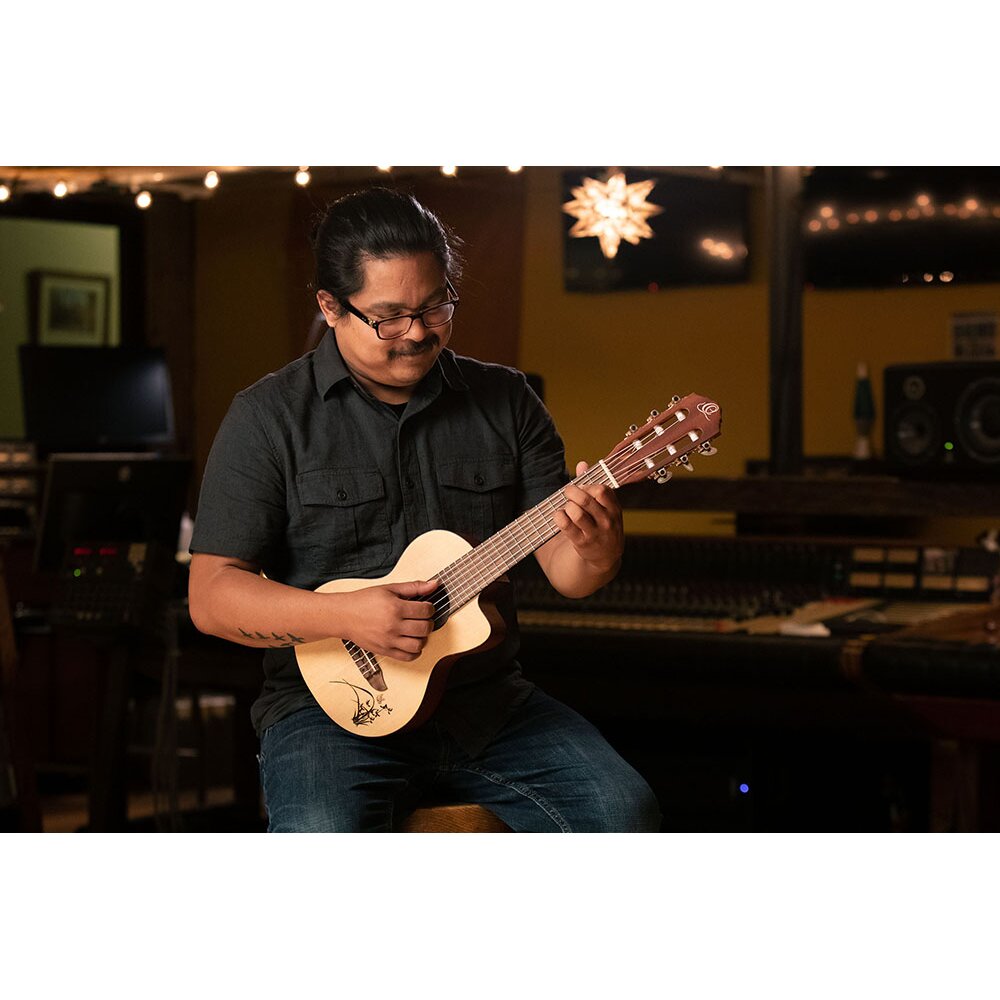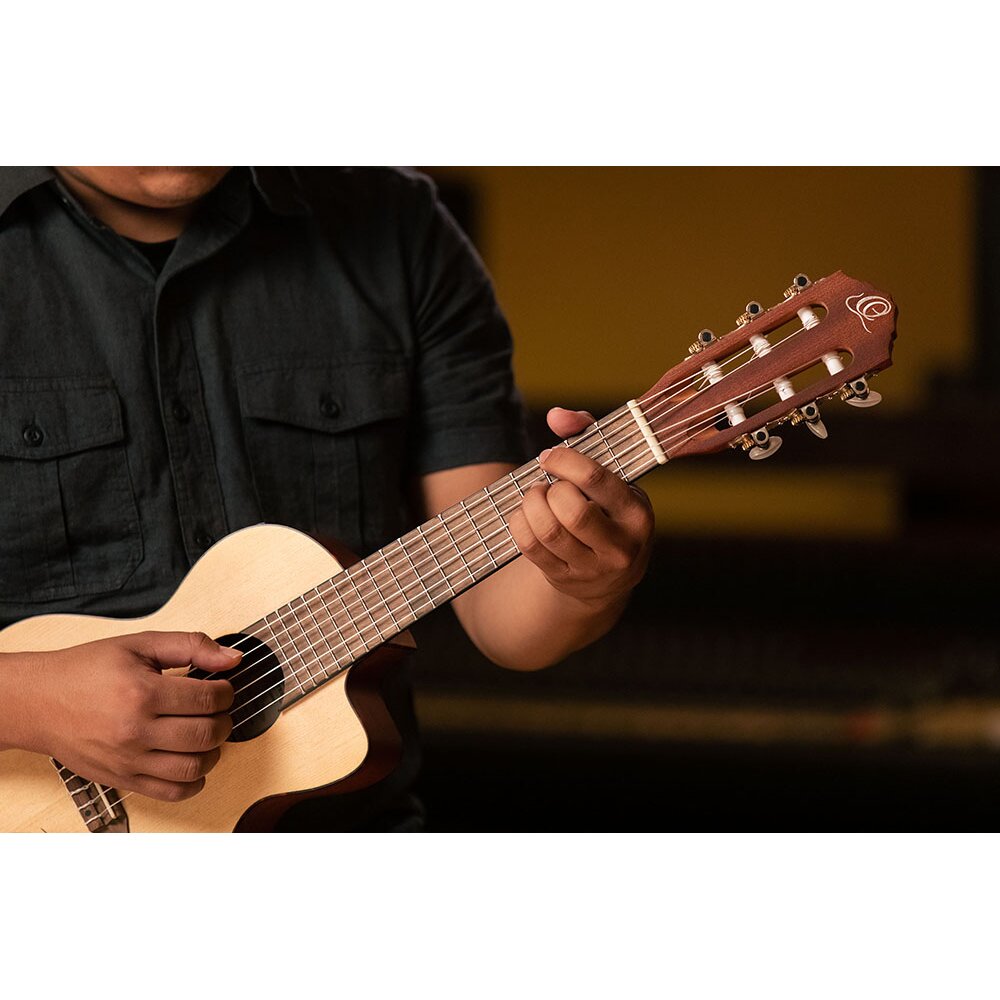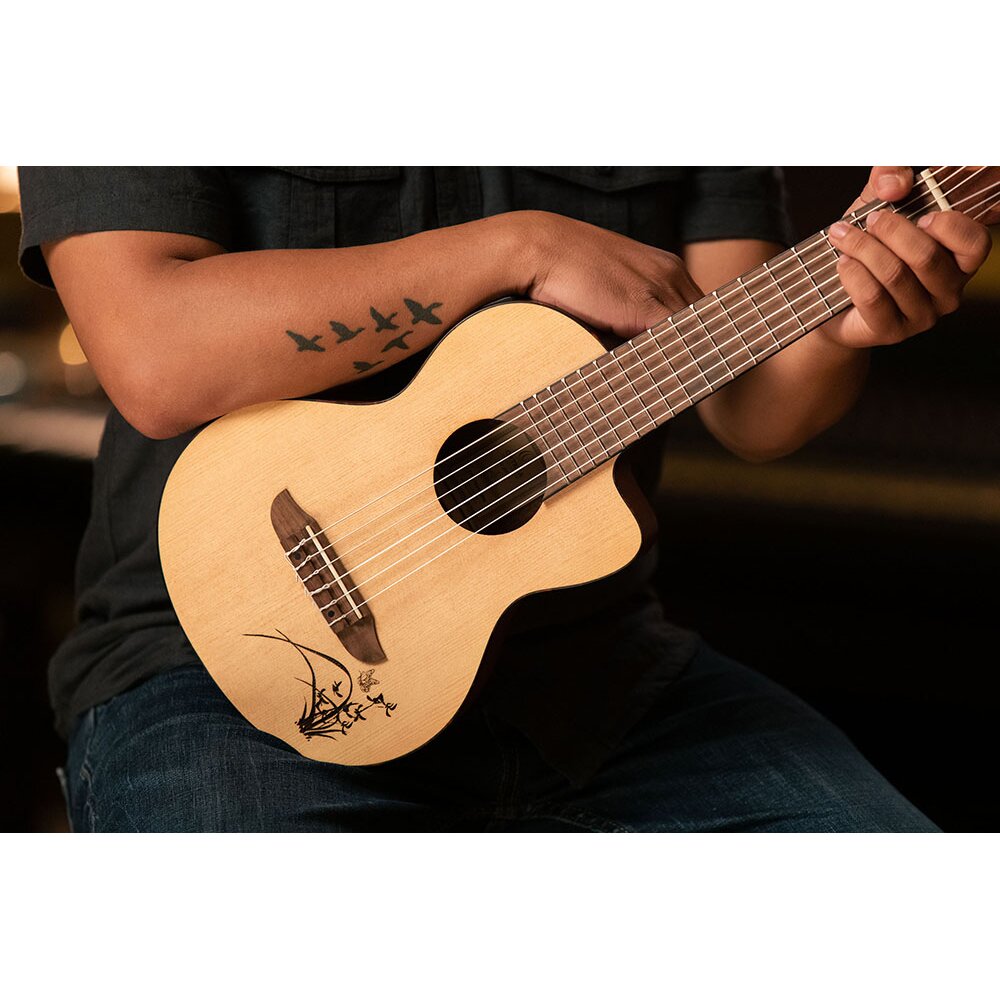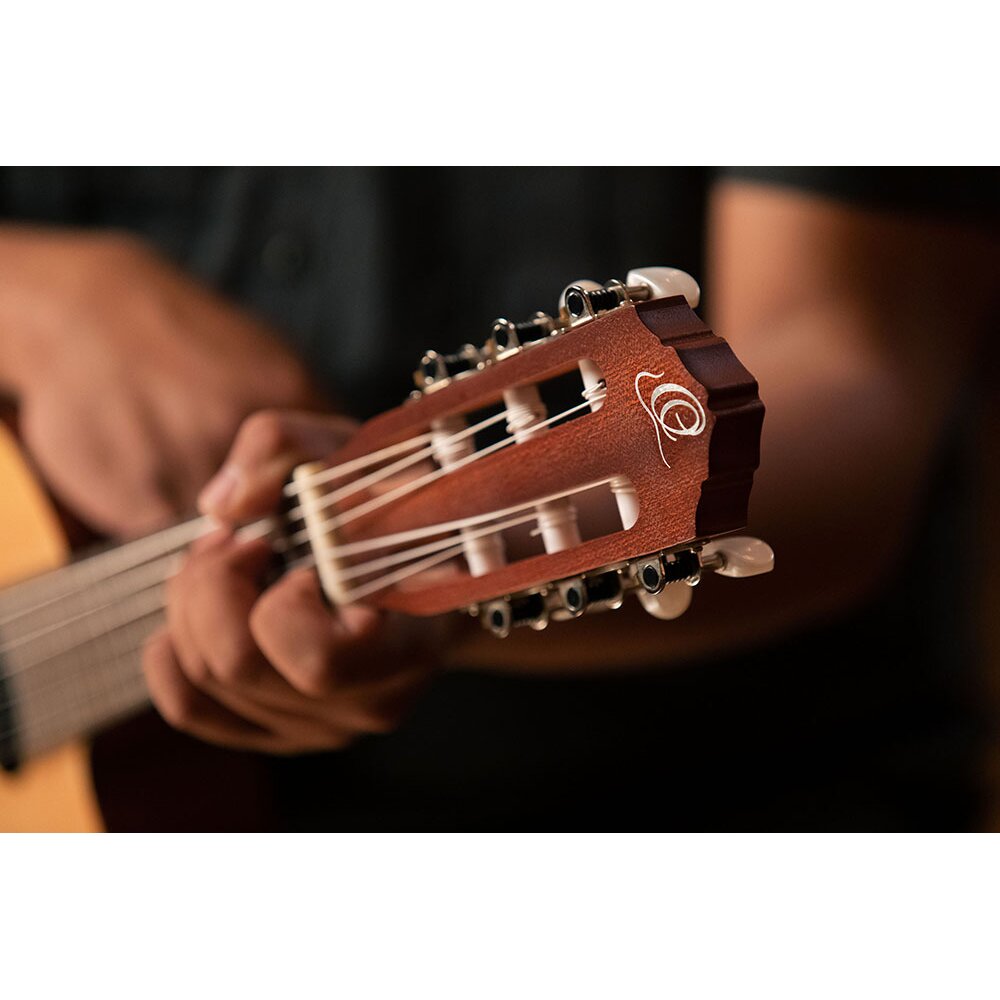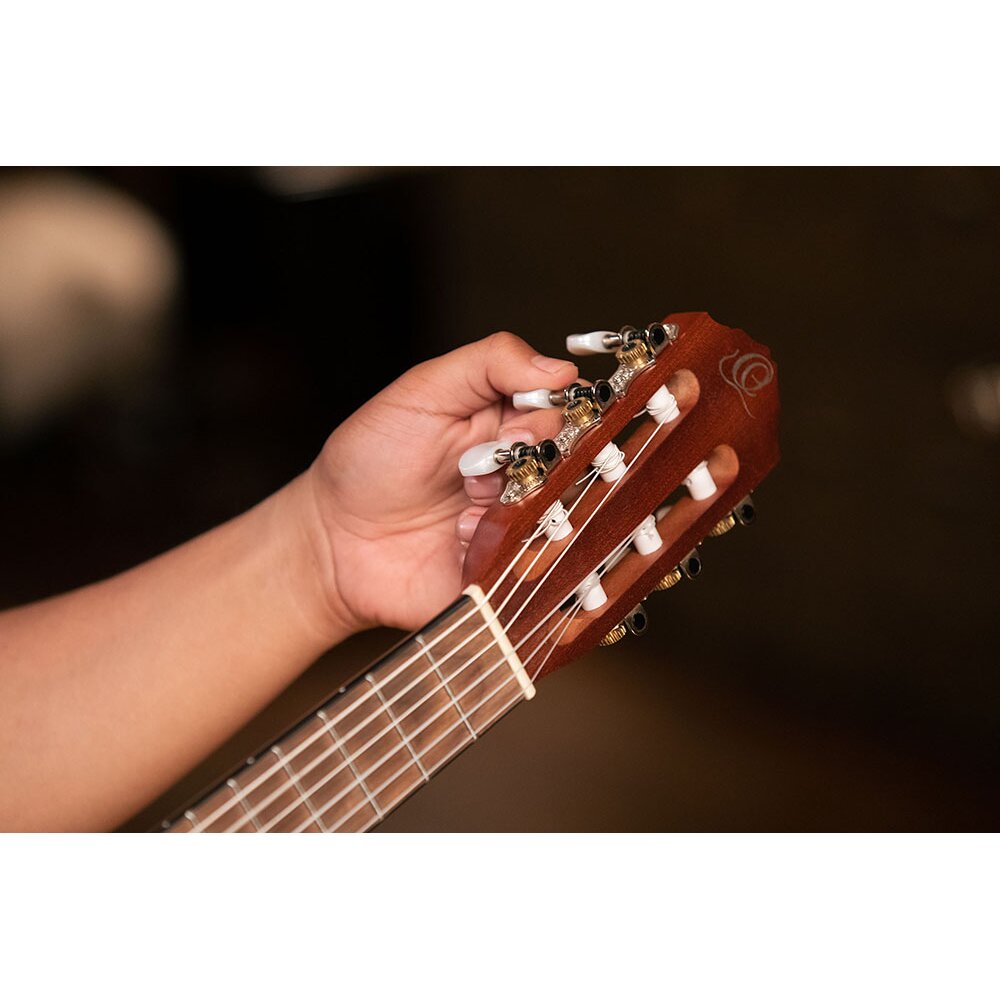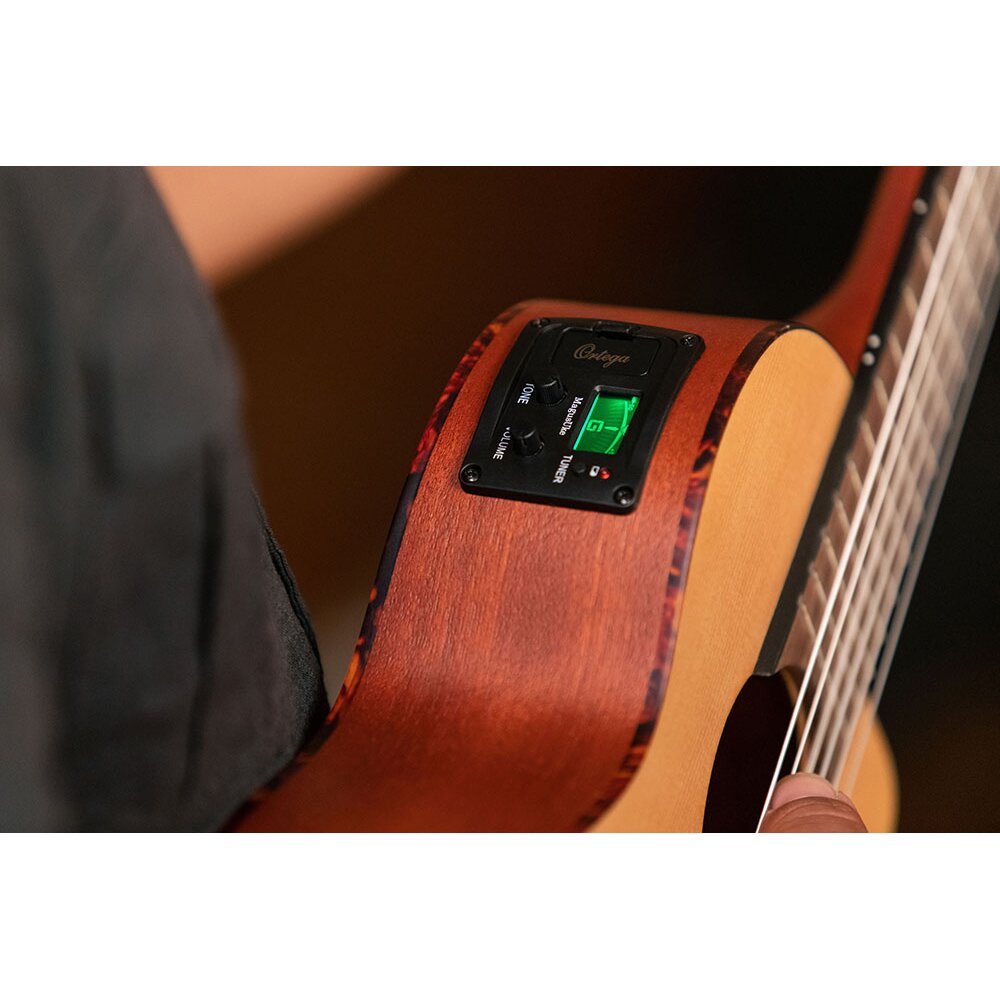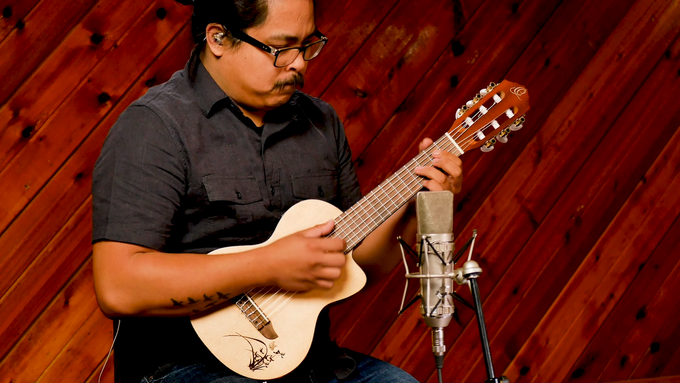 Bonfire Series
Standard Size Guitarlele Natural - RGL5CE
Spruce top
Sapele back & sides
Laser engraved motif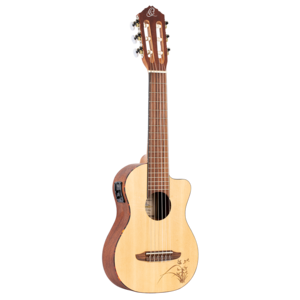 Bonfire Series
Standard Size Guitarlele Natural - RGL5CE
The best-selling Bonfire series features classic Ortega craftsmanship with a touch of flair. Available in all standard sizes, with or without electronics, a variety of wood choices and shapes, and with...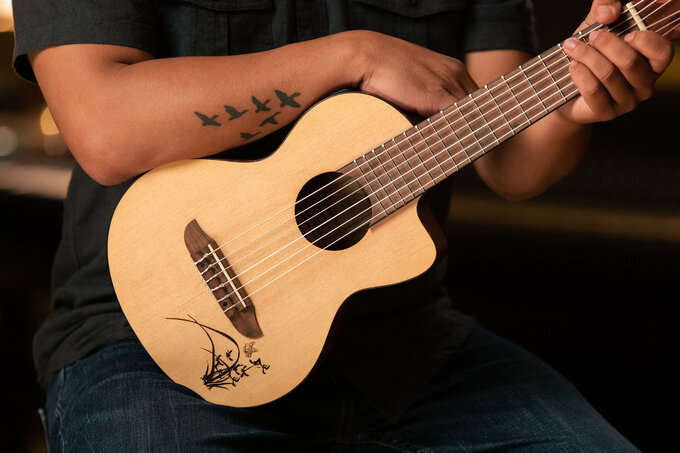 Here's what really matters
Owning an instrument comes down to improving something very important
You may have your own plans for what to do with a new guitarlele, but one fundamental thing IS for certain.
You're reading this page because you're thinking about enriching your life with an instrument.
This is a BIG DEAL.
It's what enters your mind first (before scale, wood types and finishes).
Playing an instrument can be life expanding. You develop a relationship with it instantly, you care for it, and best of all, it rewards you tremendously. Ask any new player or seasoned pro ...this feeling never goes away.
Built exceptional and not just satisfactory, your instrument really can be an extension of you.
Simple done exceedingly well
Being a family-owned company based in the small town of Gutenstetten, Germany, at Ortega Guitars, we designed our Bonfire Series guitarleles with a classic sound, look and feel that doesn't try to "challenge" what a great guitarlele should be.
Instead, each element is carefully chosen and crafted to sound instantly recognizable while lasting a lifetime.
Designed in Germany with top grade materials and elegant finishing touches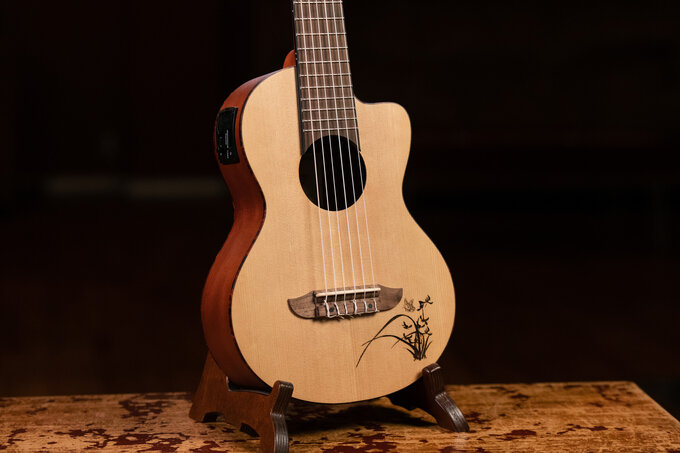 Fine tone woods with etched body top
With fantastic brightness and a strong mid-range tone, this Bonfire Series guitarlele is made with a spruce top, sapele back/sides and mahogany neck—all in natural satin finish.
Top grade walnut is used for the fretboard and bridge that adds a high-end look with smooth feel.
For visual elements, we used a photogenic tortoise style ABS binding and topped the body with a laser etched "Butterfly and Grass" design near the bridge.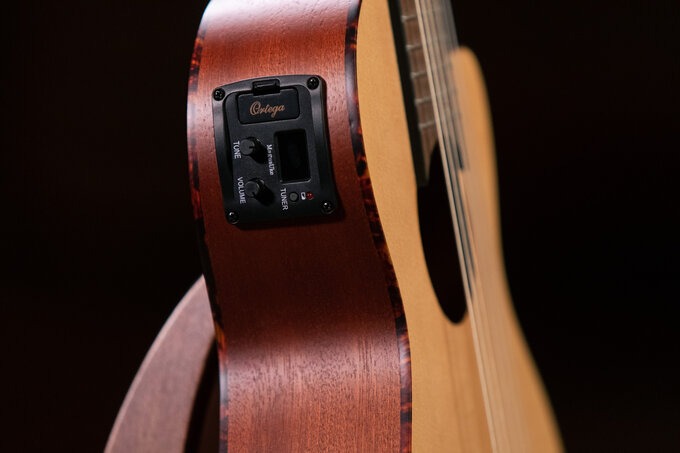 Featuring a MagusUke preamp/pickup system with built-in tuner and quarter inch output jack, you can give your sound a boost in any setting.
Volume and tone dials allow you to easily mix your sound, and the built-in tuner is made for convenience with pinpoint accuracy.
On the side bottom is a quarter-inch output jack to send your signal to any amplifier or PA system (cables not included).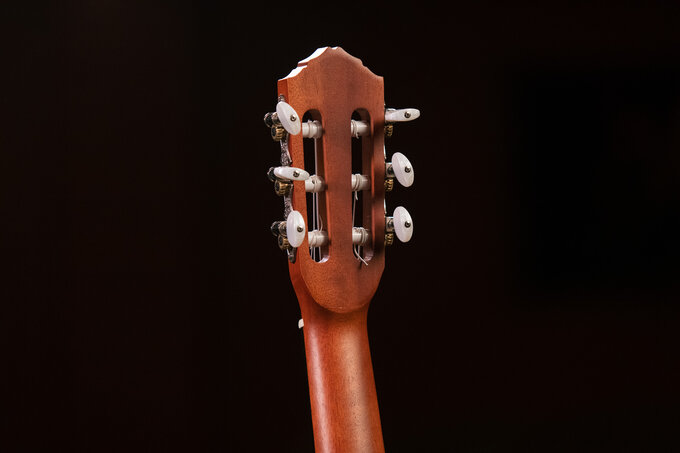 Open gear tuning machines
Open gear machines add less weight to the headstock, allowing the neck to resonate more freely.
This style of tuners also has a throwback look to create a subtle vintage vibe, and the pearl buttons add a tasteful, yet understated accent.
Here, you can also see the mahogany neck and headstock with natural wood grain coming through.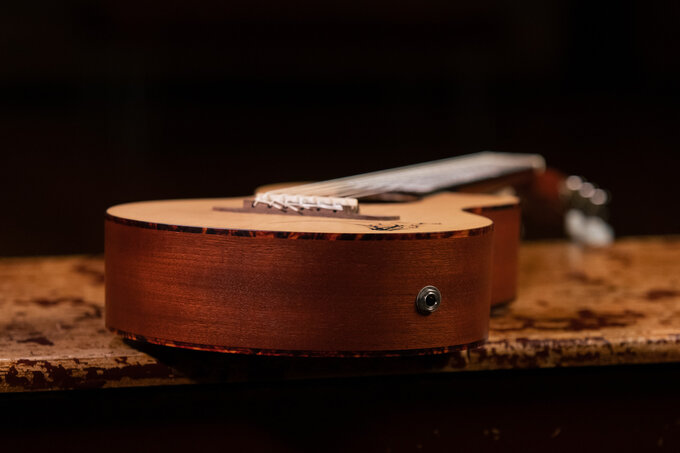 The guitarlele size (scale 435 mm) blends crisp string articulation with full tonal development from the 68 mm deep body for a hybrid ukulele-guitar sound that can be used in virtually any setting.
This unique scale makes for a perfect travel guitar that's fun and easy to play for all skill levels.
The Bonfire Series guitarlele is equipped with six guitarlele strings (tuned:A,D,G,C,E,A). These white nylon strings are designed for warmth and punchy tone.
Bonfire Series
The best-selling Bonfire series features classic Ortega craftsmanship with a touch of flair. Available in all standard sizes, with or without electronics, a variety of wood choices and shapes, and with eye-catching laser engraving, there is a Bonfire ukulele for everyone, even lefties. A classic, affordable ukulele with distinctive laser engraving and electronics with built-in tuner
Features:
Spruce top, satin finish, laser engraved motif
Sapele back & sides, satin finish
Mahogany neck, satin finish
Tortoise style ABS binding
Walnut fretboard & bridge
Ortega MagusUke electronics w/ tuner
Die-cast tuning machines, chrome w/ black buttons
Electronics:
Ortega MagusUke Electronics
Material:
Tortoise ABS
Sapele
Walnut
Mahogany
ABS
Spruce
Design:
Standard
Laminated Top, Back & Sides
Laser Engraved Butterfly